Brooklyn Arts Exchange Announces 2017-18 Performance Season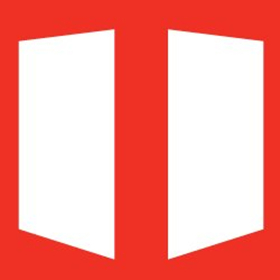 Brooklyn Arts Exchange's presenting season is an integral part of their core work developing artists. Their dedication to presenting new work, work-in-progress, and work in a critical phase of development and experimentation reflects our mission to support artists rather than outcomes. This commitment is further reflected in their guest curated series that includes evenings curated by current and former Artists In Residence, as well as guests from the community.
BAX welcomes artists and projects including those with strong personal interests in and a commitment to issues of racial equity, anti-oppression and social justice. In keeping with BAX's mission to "encourage artistic risk taking and stimulate dialogue among diverse constituencies" we support the voices of under- underrepresented individuals and groups on the basis of race, gender including Trans identity, sexual orientation, origin, immigration status, age or ability. Artists, curators and performers join an organization whose staff and Board are actively engaged in challenging the manifestations of whiteness, able-bodiedness and privilege as part of our ongoing anti-racist and inclusive efforts.
The 2017/2018 season kicks off with SUBMERGE 2017: Break Time curated by Ali Rosa-Salas, produced by Dan Fishback (2016/18 BAX Doris Duke Artist in Residence), and presented by BAX | Brooklyn Arts Exchange in association with The Helix Queer Performance Network and hosted by MINKA brooklyn. From November 2 - 5, this festival will bring together healing practitioners, visual and performing artists in a network of support and contemplation around grief. A transformative process that we all inevitably encounter, grief breaks and makes conceptions of our very being and the sensorial phenomena of time, memory and permanence. Break Time proposes that healing is an interdependent practice, and that no loss is too small to mourn.
The festival will feature performances by Jonathan Gonzalez; an evening of round robin musical duets curated by Taja Cheek; a community bike ride hosted by bklyn boihood and LifeCycle Biking; sliding-scale healing modality sessions by MINKA brooklyn; and a grief work seminar and brunch facilitated by Natalie Sablon of Harriet's Apothecary. Throughout the festival, Multiple Sides of the Bed, a visual art exhibition curated by Elliott JeRome Brown Jr., will be on view.

The season continues with the Artists In Residence Open Studio series (Saturday-Sunday, November 18-19) with work shared by BAX Artists In Residence (AIR) luciana achugar, Maria Bauman, Tanisha Christie, Catherine Galasso, Aya Ogawa, and Mariana Valencia. The Fall Space Grant Showcase (Friday-Saturday, December 1-2) will feature work by BAX Fall Space Grant recipients Natalie Green, Johnnie Mercer, and Itamar Segev (Ita). These performances offer artists and audiences opportunities to engage in a variety of artistic processes to share intentions, perceptions, and feedback in a way that is influential in the development of the artists' work, and impacts the audience's experience of the work.

The Upstart Program, (Friday-Saturday, March 16-17) curated by former BAX Artists In Residence Jillian Peña (2011-13) and Fernando Maneca (2004-06), is returning for its 9th year. This program is designed to give creators of dance, theater and performance work, who have no more than three years of experience showing their work in NYC, an opportunity to share work. The festival facilitates networking opportunities that pave the way for fruitful artistic careers.

The 2017/18 season features a range of exciting works from the provocative and socio-politically to the formal, abstract, and compositional.
To view a complete list of the 2017/18 performance season composed of adult and youth events, visit events.bax.org/2017-18-performance-season.

ABOUT BAX
Founded in 1991, BAX | Brooklyn Arts Exchange, is a community based performing arts center dedicated to developing artists of all ages, from children to professionals. The organization offers community access to arts and culture, supporting the creation of new work by emerging artists, engaging diverse audiences and providing arts education to youth and families. BAX has intentionally constructed an environment where children study and professional artists create under the same roof. Students are mentored by professional directors and choreographers. The organization's distinct focus on developmental process makes it a nurturing incubator for experimental dance and theater artists and is an important advocate for under-represented voices in the New York City performing arts community.
BAX/Brooklyn Arts Exchange welcomes students, families, faculty and artists to BAX, an organization with a core commitment to social justice. In keeping with BAX's mission to "encourage artistic risk taking and stimulate dialogue among diverse constituencies" we intentionally and purposefully support the voices of under-represented individuals and groups of all origins, ages, abilities, races, sexual orientations, and genders including - trans identified individuals, or those with varied immigration statuses. All our constituents join an organization whose staff and Board is actively engaged in challenging the manifestations of whiteness, able-bodiedness and privilege as part of our ongoing anti-racist efforts and our other anti-oppression, pro-inclusion work.