5th Annual New York WILD Film Festival Celebrates 'Heroes & Hope'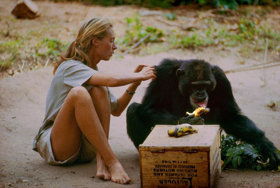 WHAT: 2018 New York WILD Film Festival
Fifth annual documentary film festival in New York that showcases a spectrum of topics - from exploration and adventure to wildlife, conservation and the environment - bringing all things WILD to the urban heart of New York City. Featuring a new family program.
WHEN: February 22-25, 2018
WHERE: The Explorers Club, 46 E. 70th St., New York
JANE: Drawing from more than 100 hours of never-before-seen footage, JANE tells the intimate story of Jane Goodall, whose pioneering research on chimpanzees revolutionized our understanding of the natural world. She is just one hero who will be in the spotlight at this year's festival, whose theme is "Heroes and Hope."
The festival will feature 28 film screenings from around the world, Q&As, receptions and award presentations. The following are some of the remarkable stories that will make up this year's New York WILD Film Festival:
Into Twin Galaxies - A Greenland Epic: A daring kite-ski and kayak expedition over the Greenland Ice Cap in some never-explored territories. Best Exploration Film. ? Happening: A Clean Energy Revolution: Filmmaker Jamie Redford's personal journey into the dawn of the clean-energy era. Best Environmental Film. ? RARE: Creatures of the Photo Ark: The quest by renowned National Geographic photographer Joel Sartore who risks life and limb to document thousands of endangered animals around the world for a "Photo Ark." Best Conservation Film. ? Charged: The Eduardo Garcia Story: The miraculous journey of recovery made by a chef/adventurer who was shocked with 2,400 volts of electricity. Best WILD Spirit Award . ? The Frozen Road: Adventurer Ben Page's dramatic solo bike trip in the forbidding wilderness of the Canadian Arctic. Best Adventure Film.
"This New York WILD Film Festival will celebrate our fifth year of showcasing films that are exhilarating, devastating and spectacular," said Festival Founder and Executive Director Nancy Rosenthal. "The films can move us to tears and, hopefully, will move us closer to caring more about the future of the planet."
Special for the Next Generation of Conservationists and Explorers:
This year New York WILD will offer a program for the entire family, aimed at children ages nine and up. For the second year New York WILD continues its partnership with New York University and NYU Shanghai.
Among the sponsors of New York WILD are the Wildlife Conservation Society, University of Miami: Exploration Science, and The Explorers Club, with additional support from New York Women in Film & Television and New York University.
Program and tickets available January 17, 2018, at New York WILD.
More Hot Stories For You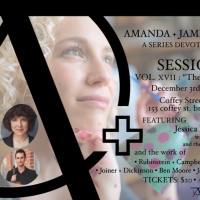 Jessica Fishenfeld to Sing Debut Album THE NOTHING LAMP & More World Premieres at Coffey Street Studio

December 2, 2022

Amanda + James presents multi-genre soprano and actor Jessica Fishenfeld (America's Got Talent, Stonewall), celebrating not one, not two, but THREE live world premieres within this adventurous musical experience, alongside pianist Mila Henry (The American Opera Project, Opera Cowgirls). 
---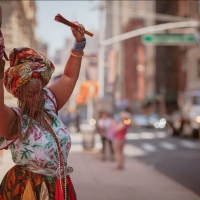 BAX Announces 2023 Emerge NYC Applications Open

December 2, 2022

EmergeNYC—a program of BAX/Brooklyn Arts Exchange in partnership with Abrons Arts Center—is an incubator and affinity network for socially engaged artists to develop their creative voice, explore the intersections of art and activism, and connect to a thriving community of BIPOC, migrant, and LGBTQIA+ practitioners who challenge dominant narratives through cultural resistance.
---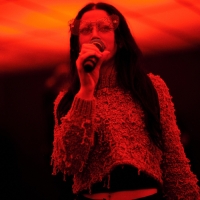 Brooklyn's Dark Pop Queen Valley Latini Marks A Modern Day Renaissance In Debut EP "Attention Lover"

December 1, 2022

Bogota born and NYC-based dark pop artist Valley Latini has announced the release of her highly anticipated debut project 'Attention Lover'.
---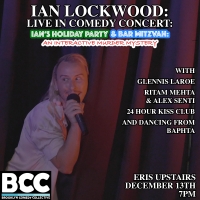 Ian Lockwood: Live In Comedy Concert Comes to Brooklyn Comedy Collective This Month

December 1, 2022

Get ready to laugh, cry, dance and sing with comedian and pop star Ian Lockwood in his show IAN LOCKWOOD: LIVE IN COMEDY CONCERT, December 13th at the Brooklyn Comedy Collective.
---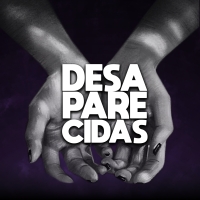 New Mexican Musical By Rising Musical Theater Composers Jaime Lozano & Florencia Cuenca Opens At JACK

November 30, 2022

Rising musical theater composers Jaime Lozano and Florencia Cuenca share the premiere of this Mexican musical about the death and disappearance of hundreds of women and girls in Ciudad Juárez, México.
---