BREAKING NEWS: CANTANDO NA CHUVA (Singin' in the Rain) is the Big Winner of the 6th Bibi Ferreira Awards

In a ceremony held last night at Teatro Renault, Singin' in the Rain (with six awards), Suassuna (with four) and Peter Pan (with three) were the big winners of the 6th edition of the Bibi Ferreira Awards.
Em cerimônia realizada na noite de ontem, 25 de outubro, em São Paulo, foram anunciados os vencedores do 6º Prêmio Bibi Ferreira. Ao todo, de 19 produções profissionais elegíveis, 14 foram selecionadas para concorrerem em 19 categorias, mais a de Melhor Musical por voto Popular, onde concorrem todas. O prêmio que leva o nome da grande dama dos musicais brasileiros, repetiu a dupla de apresentadores da edição do ano passado: Miguel Falabella, ao lado da sempre aguardada Alessandra Maestrini. Cantando na Chuva (com seis prêmios), Suassuna - O Auto do Reino do Sol (com quatro) e J.M. Barrie's Peter Pan (com três) foram os grandes vencedores. A noite foi abrilhantada por oito números musicais, entre eles, apresentações dos indicados a Melhor Musical, um 'In Memoriam' e um bonito número de encerramento, uma espécie de flash mob, que envolveu o grandioso Teatro Renault, onde Letícia Soares e Andrezza Massei cantaram Quem Sou Eu, uma versão de This is Me do filme O Rei do Show, com coreografia de Thiago Jansen.
No discurso de abertura Marllos Silva, o idealizador do prêmio anunciou que a partir do ano que vem as peças não musicais também serão contempladas com a láurea. Silva afirmou que o Prêmio Bibi Ferreira se inspirou nos moldes do Tony Awards. Seria interessante que a exemplo do Tony, o Bibi também fosse votado e concedido em escolha por um comitê (lá são cerca de 50 membros que escolhem os indicados). Depois um grupo de jornalistas e integrantes da indústria do teatro votam em cada categoria (lá o número de votantes pode variar de cerca de 700 a 860), votos estes auditados, o que traria ainda mais credibilidade ao prêmio. Esta forma de votação começou a ser adotada pelo Prêmio Reverência, também voltado ao teatro musical, a partir deste ano.
Seguem os vencedores: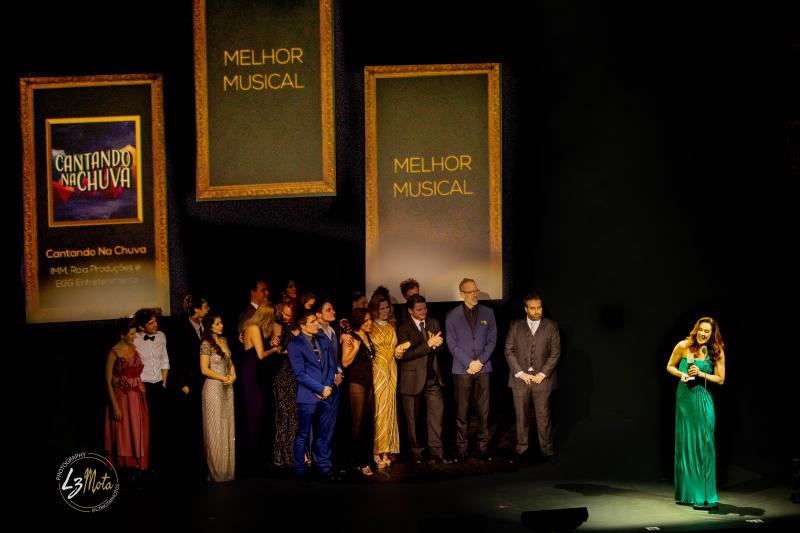 MELHOR MUSICAL
*CANTANDO NA CHUVA - IMM, Raia Produções e EGG Entretenimento
A PEQUENA SEREIA - IMM e EGG Entretenimento
BIBI - UMA VIDA EM MUSICAL - Negri e Tinoco Produções Artísticas
J. M. BARRIE´S PETER PAN - Touché Entretenimento
O AUTO DO REINO DO SOL - SUASSUNA - Sarau Agência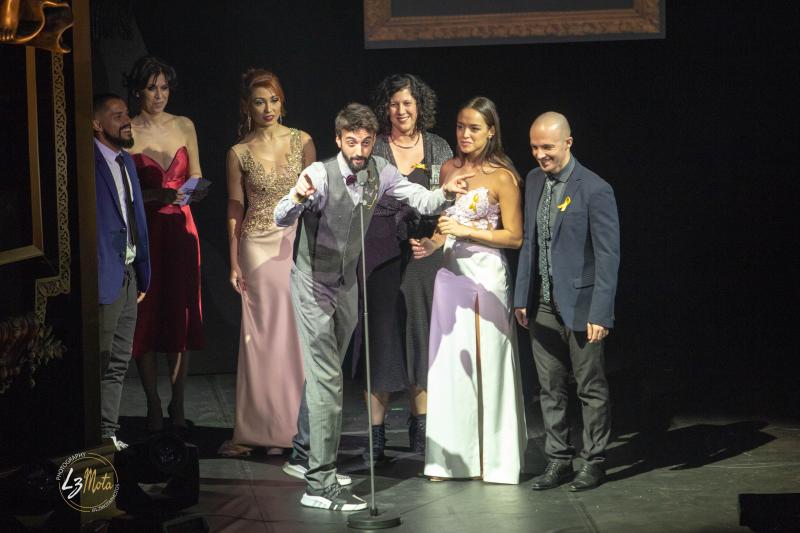 MELHOR MUSICAL BRASILEIRO
*O AUTO DO REINO DO SOL - SUASSUNA - Sarau Agência
BIBI - UMA VIDA EM MUSICAL - Negri e Tinoco Produções Artísticas
HEBE - O MUSICAL - Bonustrack Entretenimento, Hebe Forever e Atual Produções
O SOM E A SÍLABA - Maestrini Produções


MELHOR MUSICAL VOTO POPULAR
*A PEQUENA SEREIA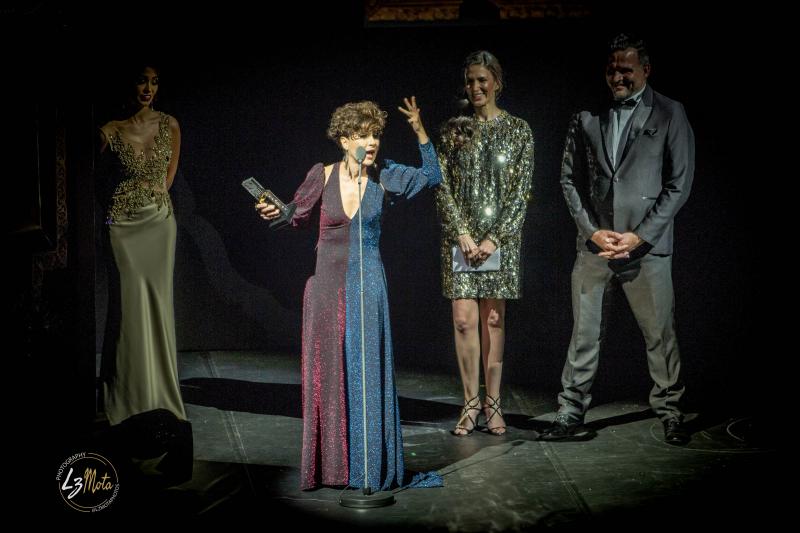 MELHOR ATRIZ
*AMANDA ACOSTA por Bibi - Uma Vida Em Musical
ALESSANDRA MAESTRINI por O Som e a Sílaba
BRUNA GUERIN por Cantando na Chuva
DÉBORA REIS por Hebe - O Musical
MALU RODRIGUES por A Noviça Rebelde



MELHOR ATOR
*ADRÉN ALVES por O Auto do Reino do Sol - Suassuna
JARBAS HOMEM DE MELLO por Cantando na Chuva
MARCELO MÉDICI por Se Meu Apartamento Falasse
MARCELO NOGUEIRA por Agnaldo Rayol - A Alma do Brasil
MATEUS RIBEIRO por J. M. Barrie´s Peter Pan



MELHOR ATRIZ COADJUVANTE
*CLAUDIA RAIA por Cantando na Chuva
ANDREZZA MASSEI por A Pequena Sereia
MARIA CLARA GUEIROS por Se Meu Apartamento Falasse
MIRNA RUBIN por O Som e A Sílaba
NÁBIA VILLELA por Cantando na Chuva
MELHOR ATOR COADJUVANTE
*EDUARDO RIOS por O Auto do Reino do Sol - Suassuna
CHRIS PENNA por Bibi - Uma Vida Em Musical
DANIEL BOAVENTURA por J. M. Barrie´s Peter Pan
EDGAR BUSTAMANTE por Os Produtores
RENATO LUCIANO por O Auto do Reino do Sol - Suassuna
MELHOR DIREÇÃO
*Fred Hanson por Cantando na Chuva
JOSÉ POSSI NETO por J. M. Barrie´s Peter Pan
LUIZ CARLOS VASCONCELOS por O Auto do Reino do Sol - Suassuna
MIGUEL FALABELLA por O Som e A Sílaba
TADEU AGUIAR por Bibi - Uma Vida Em Musical
MELHOR DIREÇÃO MUSICAL
*TONY LUCCHESI por Bibi - Uma Vida Em Musical
ALFREDO DEL PENHO, BETO LEMOS E CHICO CÉSAR por O Auto do Reino do Sol - Suassuna
CARLOS BAUZYS por Cantando na Chuva
DANIEL ROCHA por Hebe - O Musical
MARCELO CASTRO por A Noviça Rebelde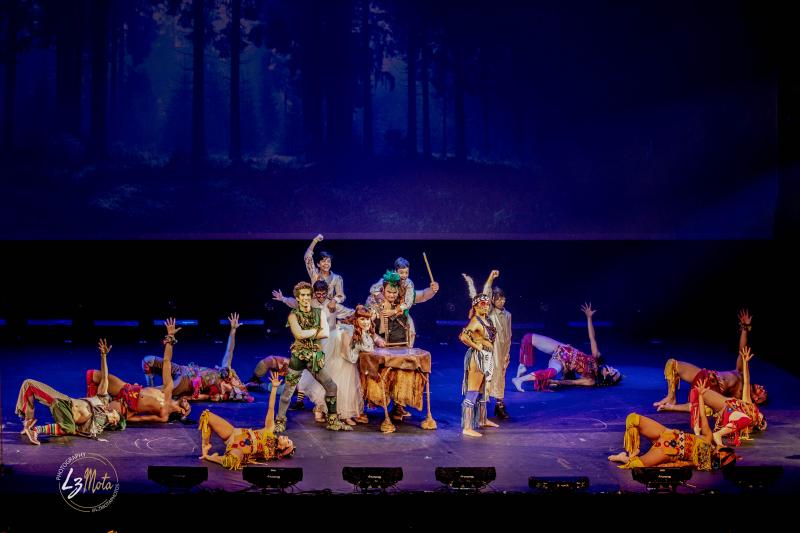 MELHOR COREOGRAFIA
*ALONSO BARROS por J. M. Barrie´s Peter Pan
CHRIS MATALLO e KATIA BARROS por Cantando na Chuva
FERNANDA CHAMMA por Hebe - O Musical
MELHOR ARRANJO ORIGINAL
*DANIEL ROCHA por Hebe - O Musical
CARLOS BAUZYS e DANIEL ROCHA por Rio Mais Brasil
TONY LUCCHESI por Bibi - Uma Vida Em Musical
MELHOR MÚSICA ORIGINAL
*ADRÉN ALVES, ALFREDO DEL PENHO, BETO LEMOS, BRAULIO TAVARES, CHICO CÉSAR e RENATO LUCIANO por O Auto do Reino do Sol - Suassuna
ANA PAULA VILLAR e VITOR ROCHA por Cargas D´Água - Um Musical de Bolso
MELHOR CENÁRIO
*RENATO THEOBALDO e BETO ROLNIK por J. M. Barrie´s Peter Pan
BENJAMIN LA COUR por A Pequena Sereia
David Harris por A Noviça Rebelde
Josh Zangen por Cantando na Chuva
MELHOR FIGURINO
*THANARA SCHONARDIE por J. M. Barrie´s Peter Pan
FÁBIO NAMATAME por A Pequena Sereia
FÁBIO NAMATAME por Cantando na Chuva
KIKA LOPES e HELOISA STOCKLER por O Auto do Reino do Sol - Suassuna
MELHOR DESENHO DE LUZ
*Cory Pattak por Cantando na Chuva
BENJAMIN LA COUR por A Pequena Sereia
RENATO MACHADO por O Auto do Reino do Sol - Suassuna
ROGERIO WILTGEN por Bibi - Uma Vida Em Musical
MELHOR DESENHO DE SOM
*TOCKO MICHELAZZO por Cantando na Chuva
GABRIEL D´ANGELO por Bibi - Uma Vida Em Musical
MARCELO CLARET por A Noviça Rebelde
MELHOR ROTEIRO ORIGINAL
*MIGUEL FALABELLA por O Som e A Sílaba
ARTUR XEXÉO e LUANNA GUIMARÃES por Bibi - Uma Vida Em Musical
BRAULIO TAVARES por O Auto do Reino do Sol - Suassuna
MELHOR VERSÃO
*MARIANA ELISABETSKY E VICTOR MUHLETAHLER por Cantando na Chuva
BIANCA TADINI E LUCIANO ANDREY por J. M. Barrie´s Peter Pan
MARIANA ELISABETSKY E VICTOR MUHLETAHLER por A Pequena Sereia
MELHOR VISAGISMO
*ANDERSON BUENO por Hebe - O Musical
FELICIANO SAN ROMAN por A Pequena Sereia
SERGIO ABAJUR por J. M. Barrie´s Peter Pan
REVELAÇÃO
*VITOR ROCHA pelo roteiro e música de Cargas D´Água - Um Musical de Bolso
JOÃO VITOR SILVA por Ayrton Senna - O Musical
REBECA JAMIR por O Auto do Reino do Sol - Suassuna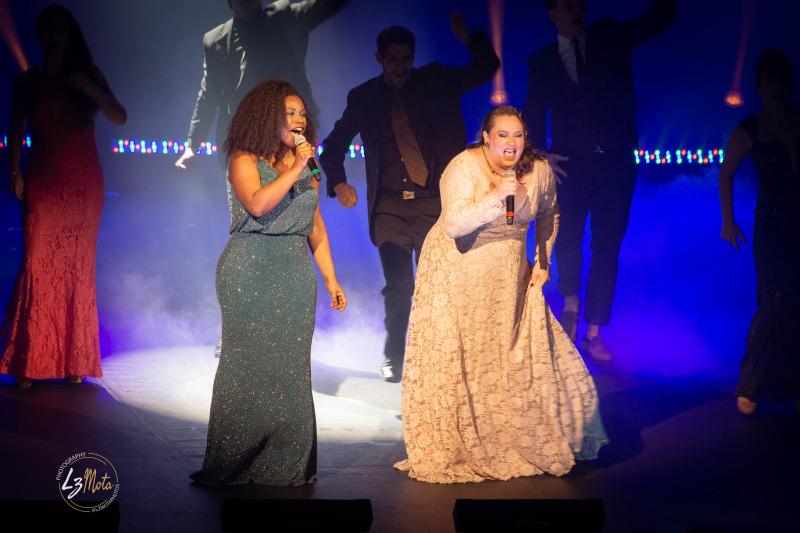 Por número de prêmios:
6 Prêmios - CANTANDO NA CHUVA
4 Prêmios - SUASSUNA - O AUTO DO REINO DO SOL
3 Prêmios - J.M. Barrie'S PETER PAN
2 Prêmios - BIBI - UMA VIDA EM MUSICAL
2 Prêmios - HEBE - O MUSICAL
1 Prêmio - CARGAS D´ÁGUA - UM MUSICAL DE BOLSO
1 Prêmio - A PEQUENA SEREIA
1 Prêmio - O SOM E A SÍLABA
Related Articles View More Brazil

Stories

Shows