Photo Flash: Un-Common Theatre Co Performs ANYONE CAN WHISTLE 7/16-7/19
This July The Un-Common Theatre Co's Young Adult performers will present the legendary cult show "Anyone Can Whistle". This wacky, intelligent, highly unconventional musical satire points ahead to Stephen Sondheim's groundbreaking work in the 1970s even as it keeps a foot firmly rooted in the musical theatre's golden age.
An absurdly funny fantasy by Stephen Sondheim & Arthur Laurents ("West Side Story" & "Gypsy"), "Anyone Can Whistle" tells the story of a corrupt mayoress (originally played by Angela Lansbury) who fakes a miracle to revitalize her bankrupt town (through the resulting pilgrim trade) and the ill-fated romance between the rational nurse out to expose the fraud and the easy-going doctor determined to enjoy the chaos it brings. In the end, the show delivers a poignant message about the importance of the individual in a conformist society but not before aiming its still-relevant barbs at government, religion, science and anything else that stands in its way! With its circus-like atmosphere, "Anyone Can Whistle" features a dazzling, melodic Broadway-style score which overflows with the youthful energy of experimentation, consisting of one showstopper after another.
A multi-media production with live video and audience participation, "Anyone Can Whistle" turns the conventional musical genre upside down. With special guest appearances and escapees from Dr. Detmold's Asylum for the Socially Pressured, known as the Cookie Jar, mingling among the audience, you don't know when you might end up as part of the action. This show is a must see!
The production is directed by the Moss Hart award winning Christa Crewdson of Belmont, MA. Ms. Crewdson's Un-Common career includes direction of over 30 plays including the acclaimed productions of "Les Miserables - School Edition", "Sweeney Todd" and "Rent". Ms. Crewdson has taught theatre for the past 16 years including 5 years at the Qualters Middle School in Mansfield and 5 years at Boston Latin where she also serves as Theatre Company Director.
Linda Barbieri of Attleboro, Ma (Music Direction) and Chris Charig of Arlington, Ma (Orchestra Direction) lend their musical expertise to the intricate score.
The talented performers who make up the cast are: From Boston, Ma: Ellie Brigida (Dr. Detmold), From Canton, Ma: Matthew Timmons (Comptroller Schub), From Dorchester, Ma: Tien Tran (George & Ensemble), From East Boston, Ma: Billy Thompson (J. Bowden Hapgood), From Foxboro, Ma: Shannon Ballou (Mrs. Schroeder), Jeff Dietzel (John & Ensemble), From Hyde Park, Ma: Hayley Johnson (Ensemble), From Mansfield, Ma: Johnny Fullerton (Chief of Police Magruder), Lloyd Hewitt (Ensemble), Rachel Johnston (Ensemble), Brittany Robertson (Fay Apple), Emily Ruddy (Baby Joan Schroeder), From Middleboro, Ma: Sarra Forti (Ensemble), From North Attleboro, Ma: Bridget Moriarty (Dr. Jane Osgood & Ensemble), From North Easton, Ma: Gina Doherty (Ensemble), From Norton, Ma: Alex Cronin (Ensemble), From Norwood, Ma: Matthew Hawley (Treasurer Cooley), From Rumford, R.I.: Elise Pratt (Cora Hoover Hooper), From Sharon, Ma: Ariel Galford (Ensemble), Elyse Lewis (Ensemble), From Cranston R.I.: Brittney Santoro (June & Ensemble).
This multi media event will be performed at The Orpheum Theatre in Foxboro, Ma Thursday July 16th through Saturday July 18th at 7:30 p.m. and Sunday July 19th at 2:00 p.m. Tickets may be purchased by calling Brown Paper Tickets 24/7 at (800) 838-3006 or thru the Web at www.BrownPaperTickets.com. Ticket Prices are in advance Adult - $18.00, Senior/Student $13.00. Door ticket prices will be Adult - $20 and Senior/Student $15. For information on Handicapped and Un-Common Member tickets please call The Un-Common Theatre Co. at (508)698-3098.
The Un-Common Theatre Co. is currently in its 29th season of providing a safe, exciting and creative place for children and adolescents to develop life skills through exposure to the professional theatrical experience. For more information on the Un-Common Theatre Co. and "Anyone Can Whistle", please visit their website at www.uncommontheatre.org.
Related Stories
More Hot Stories For You

Club Passim Celebrates The Holiday Season With World Class Artists, November 28- December 23

November 23, 2022

Harvard Square's Club Passim will celebrate the 2022 holiday season with a line-up of shows that offer a wide range of genres including bluegrass, folk, classic and celtic.
---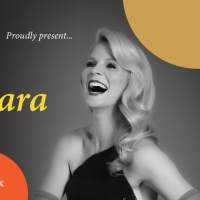 Broadway In Worcester to Kick Off 2023 With Tony Award Winner Kelli O'Hara

November 23, 2022

Broadway in Worcester and The Hanover Theatre will present Tony Award Winner Kelli O'Hara on Friday, January 6 at 8:00 pm and Saturday, January 7 at 2:00 pm at the Jean McDonough Arts Center's BrickBox Theater.
---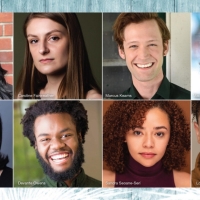 Cast Announced for MISS BENNET: CHRISTMAS AT PEMBERLEY at Shakespeare & Company

November 22, 2022

Casting has been announced for Shakespeare & Company's holiday reading of Miss Bennet: Christmas at Pemberley, written by Lauren Gunderson and Margot Melcon, and directed by Ariel Bock.
---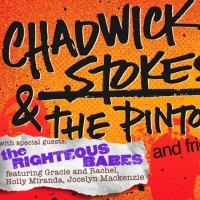 Righteous Babes Revue Will Join Chadwick Stokes & The Pintos For 15th Annual Calling All Crows Benefit at House Of Blues Boston

November 22, 2022

Calling All Crows announced that the Righteous Babes Revue will perform at its 15th Annual Benefit Concert December 10, 2022, at the House of Blues Boston.  The concert, headlined by Chadwick Stokes & Friends,  will open with Righteous Babe artists Gracie and Rachel, Holly Miranda, and Jocelyn Mackenzie performing a special set together. 
---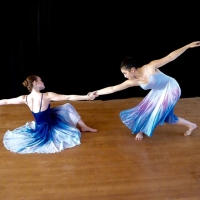 Marblehead School of Ballet Will Hold Community Appreciation Week Activities and Winter Coat/Pajama Drive to Help Needy

November 22, 2022

The Marblehead School of Ballet (MSB) celebrates its annual Community Appreciation Week with special activities from Friday, December 2 through Thursday, December 8.  The MSB and the North Shore Civic Ballet's drive continues to collect winter coats and pajamas to help neighbors in need this season now through Saturday, December 10.
---