Photo Flash: First Look at THE MUSIC MAN at Reagle Music Theater
Reagle Music Theatre of Greater Boston's 50th Anniversary Summer Season closes with The Music Man from August 2-12, 2018. The multiple Tony award-winning musical runs for 8 performances (including 4 matinees) at the Robinson Theatre, 617 Lexington St., Waltham, MA starring IRNE Award Nominee Mark Linehan as Harold Hill and Elliot Norton Award Winner Jennifer Ellis as Marian Paroo. Produced by Robert J. Eagle; Directed and Choreographed by Susan M. Chebookjian, who will restage the original Broadway and film choreography by Onna White; Music Direction by Dan Rodriguez.
Additional featured cast members include
Daniel Forest Sullivan
as Marcellus Washburne, Marylee Fairbanks as Mrs. Paroo, Harold Jerry Walker as Mayor Shinn, Lori L'Italien as Eulalie Mackecknie Shinn, Bernie Baldassaro as Tommy Djilas, Jonathan Tillen as Winthrop Paroo,
Isabelle Miller
as Zaneeta Shinn,
Georgia Buendia
as Gracie Shinn, Margaret Felice as
Alma Hix
, Tracey O'Farrell as Maud Dunlop, Pier Lamia Porter as Ethel Toffelmier, Meryl Galaid as Mrs. Squires, Cate Galante as Amaryllis, Allyn Hunt as Charlie Cowell, Conor Meehan as Constable Locke, Louis Brogna,
Matthew Gorgone
, Antonino Ruggeri, and
Tom Sawyer
as The School Board,
Taavon Gamble
,
Sean Harrington
,
Michael Brent
Hicks, Michael Morley, and Brian Soutner as Taveling Salesmen, and Justin Flores as Train Conductor.
Hours of operation are Monday through Friday from 9 a.m. to 4:30 p.m., Saturdays 10:00 a.m.-2:00 p.m., with extended hours from 9:00 am to curtain on performance days.
Book, lyrics and music by Meredith Willson. Story by Meredith Willson and Franklin Lacey. THE MUSIC MAN is presented by arrangement with Music Theatre International.
Photo Credit: Courtesy Reagle Music Theater/Herb Philpott Photo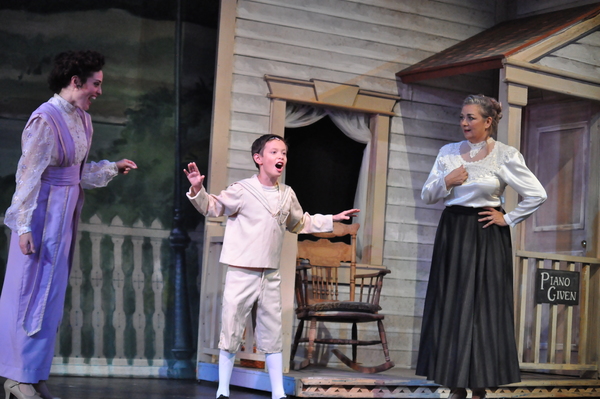 Gary Indiana

Mark Linehan and Jennifer Ellis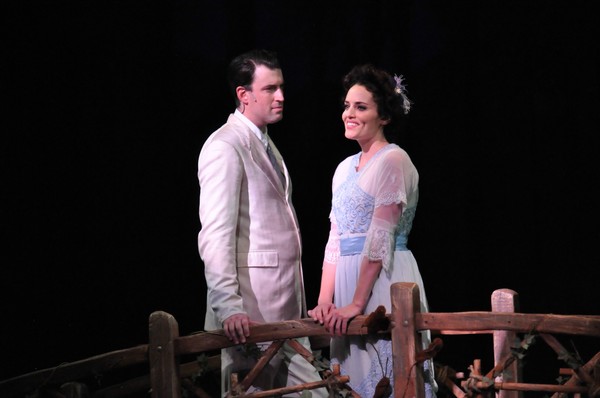 Mark Linehan and Jennifer Ellis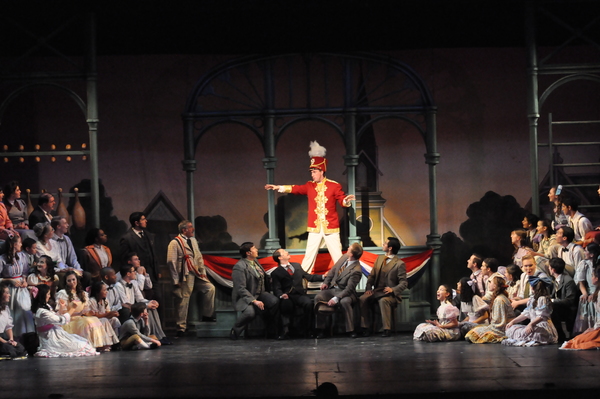 Harold Jerry Walker

Lori L'Italien

Dan Sullivan and Cast