Latest News on Daniel Forest Sullivan
Daniel Forest Sullivan News
Weston Friendly Society to Present THE SOUND OF MUSIC in December
by Blair Ingenthron - Nov 6, 2022
'The Sound of Music' with music by Richard Rodgers, lyrics by Oscar Hammerstein II, and book by Howard Linsday & Russel Crouse will be performed at The Weston Friendly Society of the Performing Arts this December. Coming off of a successful run of their production of Disney's 'Beauty and the Beast' back in May, WFS will open their 137th Season with this classic.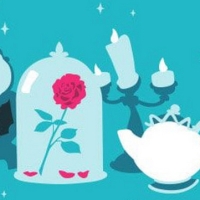 Weston Friendly Society to Present Disney's BEAUTY AND THE BEAST
by Marissa Tomeo - Mar 26, 2022
With direction from Hollis Welch Sullivan who began her tenure with the company in 1976, choreography by EMACT/Dash Award Winner and current Artistic Director Daniel Forest Sullivan, and Music Direction from local favorite Steve Bergman, this Tony award winning 'Tale as old as Time' is sure to warm the hearts of all audience members, young and old.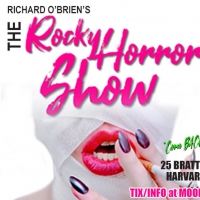 Moonbox Productions Presents THE ROCKY HORROR SHOW In Pop-Up Theater In Harvard Square
by Stephi Wild - Sep 14, 2021
Back by popular demand, Moonbox Productions is thrilled to present Richard O'Brien's legendary cult classic, The Rocky Horror Show, in a pop-up theater located at 25 Brattle Street in Harvard Square. 
The Weston Friendly Society Postpones BEAUTY AND THE BEAST
by A.A. Cristi - Mar 14, 2020
The Weston Friendly Society will postpone its production of Beauty and the Beast due to Covid-19.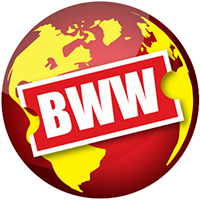 Moonbox Productions Creates Pop Up Theater In Harvard Square
by Julie Musbach - Sep 11, 2019
Moonbox Productions, winner of numerous IRNE and Elliot Norton Awards, presents Richard O'Brien's hilarious cult classic, The Rocky Horror Show, October 17th a?" November 2nd.
BWW Review: LA CAGE AUX FOLLES: The Best of Times at Reagle Music Theatre of Greater Boston
by Nancy Grossman - Aug 12, 2019
In the summer of 1983, Jerry Herman and Harvey Fierstein put on a show that was light years ahead of the zeitgeist, vis-a-vis the awareness and acceptance of LGBTQ people in America, and about twenty years before the legalization of same-sex marriage. Yet, after a successful tryout at the Colonial Theatre in Boston, they boldly went where no Broadway musical had gone before when they opened LA CAGE AUX FOLLES at the Palace Theatre on August 21, 1983. Reagle Music Theatre of Greater Boston concludes its 51st Summer Season with LA CAGE, and I am pleased to report that the show continues to stand the test of time. The three most important components for a successful staging of this musical are the two actors who play the leading men, Georges (J.T. Turner) and Albin (James Darrah), and the dance troupe who comprise Les Cagelles, the drag performers at the Saint-Tropez title nightclub owned by the latter couple, and they collectively win the trifecta.
Reagle Music Theatre Presents THE SOUND OF MUSIC
by Marianka Swain - Jul 4, 2019
Reagle Music Theatre of Greater Boston's 51st Summer Season continues with The Sound of Music from July 11-21, 2019. This beloved family musical features Elliot Norton and IRNE Award winner Aimee Doherty as 'Maria' - a free spirit who is struggling in her commitment to become a nun; when she is sent to look after the seven children of a widowed Navy captain by the Mother Abbess, she brings joy and music into the family's home and changes all she comes in contact with. IRNE nominee Mark Linehan is featured as Captain Von Trapp. Directed and Choreographed by Daniel Forest Sullivan, Music Director Dan Rodriguez, Produced by Robert J. Eagle.
Reagle Announces 51st Season Of Musical Theatre In Greater Boston
by Julie Musbach - Apr 18, 2019
Reagle Music Theatre of Greater Boston's 51st consecutive summer season will take audiences on a fabulous journey around the world and across the 20th Century with three classic musicals

BWW Review: Linehan and Ellis March in Step in Reagle Music Theatre's THE MUSIC MAN
by Nancy Grossman - Aug 9, 2018
Mark Linehan and Jennifer Ellis march in step in a glorious rendering of Meredith Willson's THE MUSIC MAN to close out Reagle Music Theatre's 50th Anniversary Summer Season with a bang. Director/choreographer Susan M. Chebookjian's staging is seamless, with one production number after another showing off the ensemble's terpsichorean talent with challenging dance combinations, and Music Director Dan Rodriguez conducts a 12-piece orchestra that brings out the brio of Willson's score. The 1957 Tony Award-winning Best Musical still has lots of get up and go, with stirring marches and patter songs, romantic ballads, and a town full of characters as American as apple pie.

Photo Flash: First Look at THE MUSIC MAN at Reagle Music Theater
by Stephi Wild - Aug 3, 2018
Reagle Music Theatre of Greater Boston's 50th Anniversary Summer Season closes with The Music Man from August 2-12, 2018. The multiple Tony award-winning musical runs for 8 performances (including 4 matinees) at the Robinson Theatre, 617 Lexington St., Waltham, MA starring IRNE Award Nominee Mark Linehan as Harold Hill and Elliot Norton Award Winner Jennifer Ellis as Marian Paroo. Produced by Robert J. Eagle; Directed and Choreographed by Susan M. Chebookjian, who will restage the original Broadway and film choreography by Onna White; Music Direction by Dan Rodriguez.