Photo Flash: First Look at NATIVE GARDENS at MRT
Please use the following link to access the press photos for Native Gardens, which officially opens tomorrow, Saturday, September 15, at MRT.
Native Gardens will be the 263rd play produced by MRT. Directed by Giovanna Sardelli, the comedy, which questions whether good fences really do make good neighbors, will play September 12 through October 7.
In Zacarías' tale, a millennial, Latinx couple moves in next door to a white, baby boomer couple. After some good-natured ribbing over gardening styles--traditional designs versus the eco-friendlier native plants--the couples find themselves at odds over an unexpected property line dispute; a dispute that explodes into a host of verbal jabs and blows over race, culture, privilege, and the meaning of neighborly behavior.
For tickets, visit www.mrt.org or contact the MRT Box Office at 978-654-4678.
Photo Credit: Meghan Moore


Gabriel Marin (Pablo De Valle), Vivia Font (Tania Del Valle), Joel Colodner (Frank Butley)

Gabriel Marin (Pablo De Valle), Vivia Font (Tania Del Valle), Joel Colodner (Frank Butley), Navida Stein (Virginia Butley)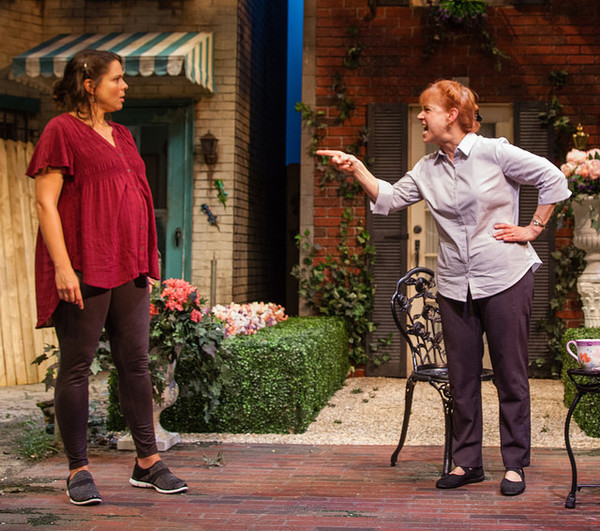 Vivia Font (Tania Del Valle), Navida Stein (Virginia Butley)

Zachariah Gonzalez (Gomez Landscapers), Vivia Font (Tania Del Valle), Navida Stein (Virginia Butley)

Vivia Font (Tania Del Valle), Joel Colodner (Frank Butley)

Gabriel Marin (Pablo De Valle), Vivia Font (Tania Del Valle), Joel Colodner (Frank Butley)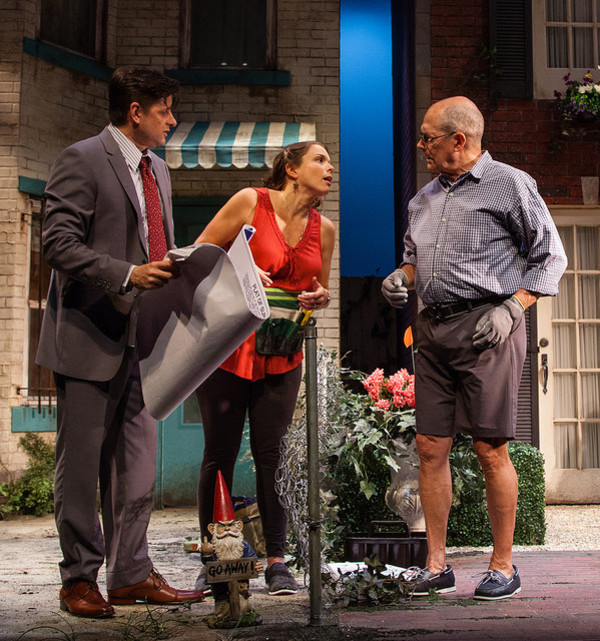 Gabriel Marin (Pablo De Valle), Vivia Font (Tania Del Valle), Joel Colodner (Frank Butley)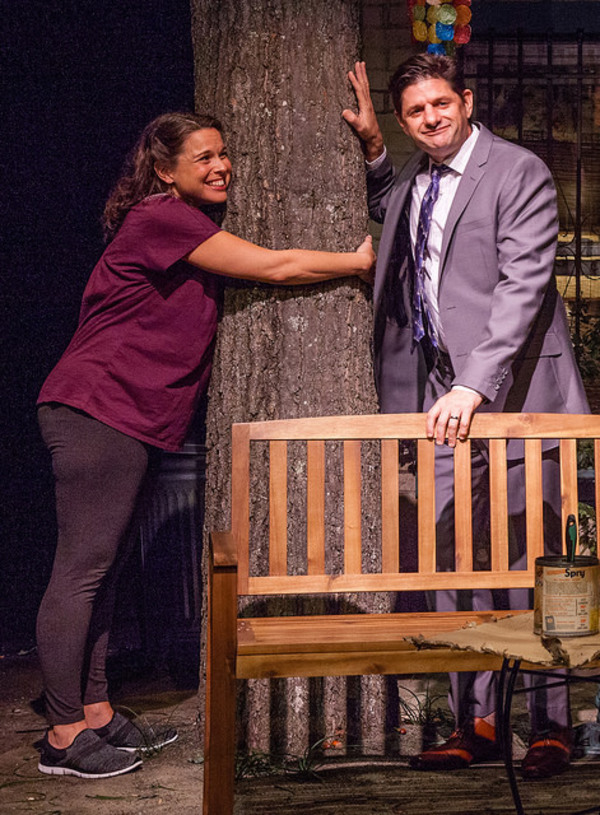 Vivia Font (Tania Del Valle), Gabriel Marin (Pablo De Valle)
Related Articles View More Boston

Stories

Shows
More Hot Stories For You