Photo Coverage: Donna McKechnie in 'No, No, Nanette'
The Reagle Players in Waltham, Mass. brings its 40th anniversary season to a close this week with the Roaring '20s musical No, No, Nanette. Featuring a 40-person cast headed by Broadway's original Cassie Donna McKechnie as Lucille, the song and dance extravaganza is filled with memorable tunes including "I Want to Be Happy," "Tea for Two," and McKechnie's "Too Many Rings Around Rosie," "You Can Dance with Any Girl" and "Where-Has-My-Hubby-Gone Blues."
The season finale is directed by company founder Robert J. Eagle and also stars Russell Rhodes as Billy, Harold "Jerry" Walker as Jimmy, Mary Jane Houdina as Sue, Jessica Greeley as Nanette, Jason Michael Butler as Tom, Whitney Snow as Flora, Alyssa Trasher as Betty, and Lenni Kmiec as Winnie. Making her stage debut as smart-talking maid Pauline is Waltham Mayor Jeannette A. McCarthy. Choreography is by Eileen Grace with musical direction by Jeffrey P. Leonard, Dan Rodriguez and Rick Scalise.
Production Photos by Herb Philpott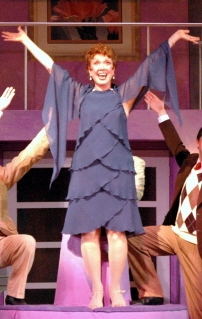 Donna McKechnie as Lucille

Jessica Greeley as Nanette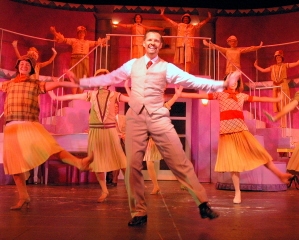 Russell Rhodes as Billy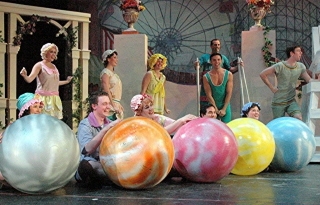 Ensemble in 'Peach on the Beach'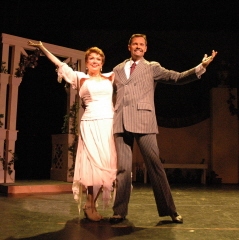 Donna McKechnie and Russell Rhodes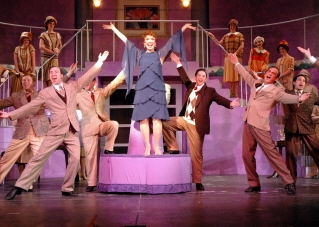 Donna McKechnie and chorus

Donna McKechnie and Robert J. Eagle

Russell Rhodes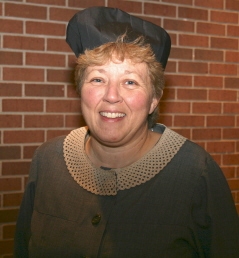 Mayor Jeannette A. McCarthy

Harold "Jerry" Walker

Jason Michael Butler and Jessica Greeley

Alyssa Trasher, Whitney Snow, Lenni Kmiec

Rob Rodems, Michael Graceffa, Rachel Bertone, Michael Reckling, Andrew Holder, Jason T. Gaffney

Mary Jane Houdina and Robert J. Eagle

Choreographer Eileen Grace

Waltham couturiere Yolanda, Donna McKechnie, Mary Jane Houdina, Jeannette A. McCarthy
Related Articles
Jan Nargi is owner and creative director of JMN Publications, a marketing and public relations firm based in Boston, Mass. She provides consultation, communications, and (read more...)