New Repertory Theatre Announces 2018-2019 Season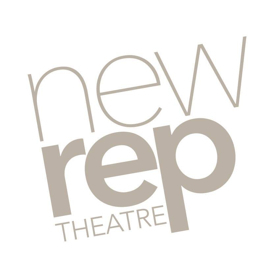 Featuring seven productions, New Rep's 2018-2019 season includes Straight White Men, a searing satirical comedy and New England Premiere; We Will Not Be Silent, a compelling historical drama and New England Premiere; 1776, a spirited musical revival; Heartland, an evocative existential drama and a National New Play Network Rolling World Premiere; Still Standing, an inspirational one-woman musical; Cardboard Piano, an engaging socio-political drama and New England Premiere; and Vieux Carré, Tennessee Williams' haunting classic drama.
"Next year, New Repertory Theatre will celebrate 35 seasons of presenting plays that speak powerfully to the vital ideas of our time and continue a tradition of producing theatre that is bold, timely, and essential," says Artistic Director Jim Petosa. "We're excited to share with you a season we've entitled Awakening, featuring seven illuminating and thought-provoking works. We're so pleased to share with you another extraordinary lineup in our 2018-2019 season."
"New Rep believes that theatre can be a sanctuary, a place for all to come together as a community in conversation," says Managing Director Harriet Sheets. "Time and time again we hear from our audiences that the work we do is important and that they come to New Rep to see smart, eye-opening plays that spark meaningful dialogue. It is our hope that these plays will inspire and engage you as New Rep continues to be a place where the vital ideas of our time can be discussed freely and openly."
New Repertory Theatre'S 2018-2019 SEASON

STRAIGHT WHITE MEN SEP 7-30/2018
A New England Premiere MainStage Theater
by Young Jean Lee SEARING SATIRICAL COMEDY
Ed and his sons are celebrating the holidays in their traditional style. As Jake and Drew sit around eating Chinese takeout, playing games, and pranking each other, it quickly becomes apparent that something is wrong with their brother Matt. A searing satirical comedy that fearlessly examines identity and privilege and throws into question the value of being straight white men.

WE WILL NOT BE SILENT OCT 13-NOV 4/2018
A New England Premiere MainStage Theater
by David Meyers COMPELLING HISTORICAL DRAMA
Directed by Jim Petosa
Risking everything to stand up for social justice, German college student Sophie Scholl courageously led the only major act of civil disobedience against Hitler and his fascist regime. Scholl's moral strength is tested while being interrogated for her crimes, leading her to question whether to save her own life or continue her righteous crusade. Based on true events, We Will Not Be Silent is a provocative and timely new work that examines the role of ordinary people in extraordinary times.

1776 NOV 30-DEC 23/2018
Music and Lyrics by Sherman Edwards MainStage Theater
Book by Peter Stone AMERICA'S PRIZEWINNING MUSICAL
Based on a concept by Sherman Edwards
Original Production Directed by Peter Hunt
In this Tony Award-winning musical, Massachusetts delegate John Adams must convince a divided Continental Congress to forge a new and independent nation. With help from his colleagues Benjamin Franklin and Thomas Jefferson, Adams just might make history! Experience the story of the founding of the United States with this exciting, inclusive reimagining of this classic musical.
HEARTLAND JAN 12-FEB 9/2019
A National New Play Network Rolling World Premiere BlackBox Theater
by Gabriel Jason Dean EVOCATIVE EXISTENTIAL DRAMA
When Afghan refugee Nazrullah shows up unexpectedly on the doorstep of Dr. Harold Banks claiming to have known his adopted daughter Getee, the two men become unlikely roommates. Through flashbacks, Getee and Nazrullah's relationship unfolds, and a clearer picture of Harold's estrangement from his daughter is revealed. A poignant new work inspired by true events, Heartland is a stirring emotional journey about love, loss, and understanding.

STILL STANDING FEB 9-MAR 3/2019
written and performed by Anita Hollander BlackBox Theater INSPIRATIONAL ONE-WOMAN MUSICAL
Anita Hollander lost her leg in 1977 to cancer. Still Standing details her story from diagnosis to the very moment of performance. Her leg will not grow back, but her mind and spirit and soul have grown to more than compensate. With songs, wit, understatement, great dollops of humor, but not a smidgen of self-pity, Hollander reaches out to every member of the audience.
CARDBOARD PIANO MAR 23-APR 14/2019
by Hansol Jung MainStage Theater
A New England Premiere ENGAGING SOCIO-POLITICAL DRAMA
Set in Northern Uganda at the turn of the millennium, this poetic drama explores love and dedication amidst a background of an escalating civil war. In a secret wedding ceremony a local teenage girl and the daughter of American missionaries solidify their union despite growing violence and assured intolerance. Cardboard Piano is a powerful new work that deftly examines the roots of hate and the capacity for forgiveness.
VIEUX CARRÉ APR 27-MAY 19/2019
by Tennessee Williams MainStage Theater
directed by Jim Petosa HAUNTING CLASSIC DRAMA
A New Orleans ghost story pulled from the real life experiences of playwright Tennessee Williams. Set in a French Quarter boarding house in the 1930s, this rarely-produced work from the enigmatic author is considered one of his most autobiographical. Started early in his career and finished towards the end, Vieux Carré is quintessential Williams, a masterfully crafted epic filled with hauntingly evocative imagery and characters.
New Rep's Mission
New Repertory Theatre produces plays that speak powerfully to the vital ideas of our time.
What we do:
Through the passion and electricity of live theater performed to the highest standards of excellence, New Rep seeks to spark community conversations on crucial contemporary issues.
Our work expands and challenges the human spirit of both artists and audiences. We present world premieres, contemporary plays and classic works in several intimate settings. Our productions are designed to be accessible to all. We are committed to education and enrichment for learners of all ages, with a special dedication to the creation of innovative in-school programming and outreach to underserved audiences. We embrace theater as the basis for enduring connections with our community and as a springboard for meaningful civic engagement.
New Rep is an active advocate for the arts and a major voice in the national dialogue defining the role of theater in our culture.
About New Repertory Theatre
New Repertory Theatre is the award-winning, professional theatre company in residence at the Mosesian Center for the Arts in Watertown, MA. For over 30 years, New Rep has been a leader of self-produced theatre in greater Boston, producing contemporary and classic dramas, comedies, and musicals in both the 340-seat MainStage Theater and the 90-seat BlackBox Theater. Annually, New Rep serves over 40,000 patrons, including 2,000 season subscribers. In addition to its mainstage productions, New Rep produces Next Voices, a program dedicated to developing new plays with playwrights through staged readings and world premiere production. Under its Lifelong Enrichment Arts Programs (LEAP), New Rep also produces its Classic Repertory Company, Page To Stage, Insider Experiences, and Spotlight Symposium Series.
Jim Petosa (Artistic Director) joined New Repertory Theatre as an award-winning theatre artist, educator, and leader in 2012. He has served as Director of the School of Theatre, College of Fine Arts, at Boston University since 2002, and Artistic Director of Maryland's Olney Theatre Center for the Arts and its National Players educational touring company (1994-2012). While at Boston University, he established the Boston Center for American Performance (BCAP), the professional production extension of the Boston University School of Theatre, in 2008. Throughout the Northeast, Mr. Petosa has directed for numerous institutions, including Lonely Planet, Statements After an Arrest Under the Immorality Act, Ideation, Brecht on Brecht, Good, Freud's Last Session, The Testament of Mary, Broken Glass, Assassins, On the Verge, The Elephant Man (IRNE Nomination), Amadeus, Three Viewings, The Last Five Years, and Opus at New Rep. In Boston, his work was nominated for two IRNE awards for A Question of Mercy (BCAP). He has served as one of three artistic leaders for the Potomac Theatre Project (PTP/NYC) since 1987. In Maryland, his work earned over 25 Helen Hayes Award nominations as well as the award for outstanding direction of a musical for Jacques Brel is Alive and Well... His production of Look! We Have Come Through! was nominated for the Charles MacArthur Award for outstanding new play, and he earned the Montgomery County Executive's Excellence in the Arts and Humanities Award for Outstanding Artist/Scholar. A member of Actors' Equity Association, Mr. Petosa has served on the executive board of the Stage Directors and Choreographers Society, and currently serves on the Board of Directors for StageSource. Originally from New Jersey, he was educated at The Catholic University of America and resides in Quincy.
Harriet Sheets (Managing Director) joined New Repertory Theatre in 2000. During her tenure, Ms. Sheets has successfully managed the theatre's increasing operational budget, and moved the company from Newton Highlands to Watertown's Arsenal Center for the Arts. Prior to New Rep, she was the General Manager at Merrimack Repertory Theatre, where she worked for nine years. Ms. Sheets began as an Actors' Equity Association Stage Manager, working at North Shore Music Theatre, Huntington Theatre Company, Opera Company of Boston and others. Originally from Arizona, she holds a BFA from Arizona State University and resides in Methuen.
More Hot Stories For You