Cantata Singers to Open 54th Season with Zelenka Premiere, Mozart & Haydn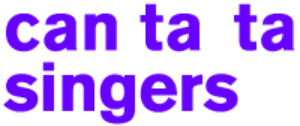 Cantata Singers' 54th season opens on Friday, November 3, 2017 at 8pm in New England Conservatory's Jordan Hall with the U.S. premiere of J.D. Zelenka's Missa Divi Xaverii, W.A. Mozart's Misericordias Domini, and F.J. Haydn's Symphony No. 80. Following the concert, a celebratory post-concert soirée will be held in honor of Music Director David Hoose, as this season marks his 35th with Cantata Singers.
"David Hoose's skill at creating engaging, thought-provoking programs is well known and appreciated by many," says Cantata Singers' founder Charles Husbands.
Mr. Hoose's contributions to the musical landscape on a local, state, and national level are deep and varied, and have had a profound impact on thousands of musicians, students, and music-lovers. In addition to his 35 years with Cantata Singers, Mr. Hoose's service to the city of Boston includes 29 years as Director of Orchestras at the Boston University School of Music, 26 years as Music Director of Collage New Music, and many summers conducting the Young Artists Orchestra of the Boston University Tanglewood Institute. He has conducted choirs and orchestras around the nation and the world. His commitment to new music is transformative, as he has commissioned and conducted the world premieres and U.S. premieres of hundreds of compositions for choir, orchestra, and chamber ensemble.
In November, Cantata Singers will present the U.S. premiere of Missa Divi Xaverii, the ninth work by Jan Dismas Zelenka performed under David Hoose's baton. In 2016, the Cultural Attaché of the Czech Republic awarded Mr. Hoose the Silver Jan Masaryk Honorary Medal for his and Cantata Singers' contributions to promoting and performing the music of Zelenka in the United States.
Composed in 1729, Czech Baroque composer Jan Dismas Zelenka's rarely performed Missa Divi Xaverii was recently reconstructed from a heavily damaged score. The work is an uplifting take on the ordinary of the Latin Mass (written without the Credo). Known to be one of his most lavishly orchestrated scores, it features four brilliant and jubilant trumpets, and flutes, oboes, and bassoon often in dialogue with the four vocal parts, performed by soloists Lisa Lynch and Alexandra Whitfield, soprano; Lynn Torgove and Jennifer Webb, alto; Jason Sabol and Stephen Williams, tenor; and Mark Andrew Cleveland, bass.
Opening the program is Mozart's Misericordias Domini and Haydn's Symphony No. 80 in D minor. Regarded as "one of the finest conductors of Haydn" (Lloyd Schwartz, The New York Arts, May 2015), Mr. Hoose conducts Haydn's humorous Symphony No. 80 in D minor. Written in 1784, the work has rarely been heard in modern times due to its lack of association with Haydn's more famous London or Paris symphonies. The Sturm und Drang gestures in the first movement contrast shockingly with the light-hearted dance in the second, and the work ends with typical Haydn humor in D major. In contrast, Mozart's Misericordias Domini, written in the span of a few days in 1775, features one of the most famous choral melodies, the "Ode to Joy." Beethoven's more famous rendering of it in 1824 in his Ninth Symphony was most likely borrowed from Mozart's earlier composition.
A singular desire to bring to Boston's listeners music that isn't being heard anywhere else has inspired Cantata Singers' programming for 54 years.
In 1964, that music included the cantatas of J.S. Bach. Today, it may be hard for us to believe, but when Cantata Singers was founded in 1964, live performances of Bach cantatas were quite a rarity. In fact, Cantata Singers' early concerts featured the first Boston performances of many of the cantatas.
Bach's music, from the cantatas to the B-minor Mass to the Passions, remains an essential part of Cantata Singers' repertoire. However, the ensemble's repertoire has expanded to include music from the 17th century to today. Cantata Singers has commissioned 14 works for choir and orchestra-including one that was awarded the Pulitzer Prize in Music-and has presented more than fifty Boston premieres of music both old and new.
Many of Boston's most talented musicians perform regularly with Cantata Singers. The chorus is made up of singers who have careers as musicians, educators, doctors, and architects. Many of these members appear as soloists with Cantata Singers, as well as with other highly respected organizations; some conduct other choruses and orchestras in the area. Although many of our musicians perform actively as solo singers, they choose to sing with Cantata Singers because of the reward they find in performing music of the choral canon at the highest possible level.
Cantata Singers has always focused on the music-be it by Bach, Verdi, Harbison, or Pärt-and its audiences do, too. Our audiences return year after year to hear fresh visions of iconic music, or an intriguing unfamiliar work that is-in fact-quite approachable. Each Cantata Singers concert is often surprising, sometimes challenging, always beautiful, and ultimately inspiring.
---
CANTATA SINGERS' 2017-2018 SEASON CONCERT SERIES:
Friday, November 3, 2017
8pm at NEC's Jordan Hall
Pre-concert talk with conductor William Cutter at 7pm
David Hoose, Music Director
W.A. Mozart: Misericordias Domini, K. 222
F.J. Haydn: Symphony No. 80 in D minor
J.D. Zelenka: Missa Divi Xaverii, ZWV 12 (US Premiere)
Saturday, December 9, 2017
8pm at First Church, Cambridge
Sunday, December 10, 2017
3pm at Powers Hall, Needham
David Hoose, Music Director
William Byrd: Dies sanctificatus
John Harbison: O magnum mysterium (short setting)
Heinrich Schütz: Supereminet omnem scientiam, SWV 76
Heinrich Schütz: Pro hoc magno mysterio, SWV 77
Heinrich Schütz: Cantate Domino canticum novum, SWV 81
Gustav Holst: In the Bleak Midwinter
Arnold Bax: Lord, Thou Hast Told Us
Arnold Bax: There is No Rose of Such Virtue
Arnold Bax: Of a Rose I Sing a Song
Basque Traditional, arr. David Hoose: Gabriel's Message
Ralph Vaughan Williams: Hymn Tune Prelude on 'Song 13' (Orlando Gibbons)
Irish Traditional, arr. Hoose: Wexford Carol
English Traditional, arr. Hoose: Sussex Carol
Saturday, January 20, 2018
8pm at NEC's Jordan Hall
Pre-concert talk with composer Peter Child at 7pm
David Hoose, Music Director
J.S. Bach: BWV 2, "Ach Gott, vom Himmel sieh darein"
Peter Child: Lamentations (World Premiere of Cantata Singers' Commission)
J.S. Bach: BWV 21, "Ich hatte viel Bekümmernis"
Friday, March 16, 2018
8pm at NEC's Jordan Hall
Pre-concert talk with musicologist Lewis Lockwood at 7pm
David Hoose, Music Director
Arnold Schoenberg: Psalm 130, De profundis, op. 50b
Ludwig van Beethoven: Missa solemnis
Friday, May 11, 2018
8pm at First Church, Cambridge
Sunday, May 13, 2018
3pm at Church of the Covenant, Boston
Pre-concert talks with pianist and scholar Terry Decima at 7pm and 2pm
David Hoose, Music Director
Tomás Luis de Victoria: Officium defunctorum
Arvo Pärt: Berliner Messe
William Harris: Faire is the Heaven
CHAMBER SERIES:
Friday, November 17, 2017
7:30pm at American Academy of Arts and Sciences, Cambridge
Pre-concert talk at 6:30pm
Allison Voth, Chamber Series Music Director
Haydn: O Tuneful Voice
Mozart: Als Luisa
Mozart: Dans un bois solitaire
Mozart: Das Lied der trennung
Mozart: Die betrogen Welt
Haydn: Lachet mich, Mädchen
Beethoven: An die Geliebte
Beethoven: Neue Liebe, neues Leben
Beethoven: Vom Tod
Beethoven: Der Küss
Haydn: The Mermaid's Song
Mozart: Notturno: Mi lagnerò tacendo
Haydn: Here Awa There Awa
Haydn: Y Barddyn Ei Awen
Haydn: Sech Hudel
Haydn: Blodau Llundair
Mozart: Ecco quell fiero istante
Beethoven: The Miller of Dee
Beethoven: The Sweet Power of Song
Beethoven: What Shall I do to Shew Her I Love Her?
Beethoven: The Elfin Faeries
Beethoven: The Deserter
Beethoven: Up Quit Thy Bower
Mozart: Bona noxt, bist a rechta ox!
Friday, February 2, 2018
7:30pm at American Academy of Arts and Sciences, Cambridge
Pre-concert talk with musicologist Chelsea Burns at 6:30pm
Allison Voth, Chamber Series Music Director
Fernando Obradors: Con amores, la me madre
Fernando Obradors: Chiquitta la novia
Fernando Obradors: Del cabello mas sutil
Fernando Obradors: El vito
Alberto Ginastera: Chacarera
Alberto Ginastera: Zamba
Alberto Ginastera: Gato
Federico Mompou: Lueve sobre el rio
Federico Mompou: Andaluza
Xavier Montsalvatge: Cancion de cuna para dormir a un negrito
Xavier Montsalvatge: Canto Negro
Bal Y Gay: Cancion
Bal Y Gay: La Luna Feliz
Julián Bautista: Bailie
Federico Garcia Lorca: Anda jaleo
Ernesto Halffter: Ai que linda moca
Ernesto Halffter: Siempre que sueno las playas
Carlos Guastavino: Lo Rosa y el sauce
Carlos Guastavino: Pampana
Carlos Guastavino: Absimo de sed
Waldemar Henrique de Costa Pereira: Minha Terra
Waldemar Henrique de Costa Pereira: Uirapuru
Waldemar Henrique de Costa Pereira: Cobra Grande
Waldemar Henrique de Costa Pereira: Coco Penerue
Waldemar Henrique de Costa Pereira: Abaluaie
Joaquín Nin: Pano muciano
Joaquín Nin: Montanesa
Heitor Villa-Lobos: Estrela elva nova
Heitor Villa-Lobos: Joao Cambeute
Heitor Villa-Lobos: Adeus Ema
Heitor Villa-Lobos: Nozani-a
Heitor Villa-Lobos: Xango
Friday, April 6, 2018
7:30pm at American Academy of Arts and Sciences, Cambridge
Pre-concert talk with composer and scholar Katherine Pukinskis at 6:30pm
Allison Voth, Chamber Series Director
Kalijo Raid: Ära Viies
arr. Aleksei Stepanov: Eideratas
Mart Saar: Oi Häbi, op. 49, no. 5
Balys Dvarionas: Oi užkilokit vartelius
Audrone Zigaityte: Ulijana
Giedra Gudauskien?: Jaunyst?
Aleksandras Stankevi?ius-Stanke: Vandens mal?n?liai
Jonas Gov?das: Serenada
Alqimantas Raudonikis: Giesm? ? tyla
arr. Rio Päts: Kaluri Laul
Mart Saar: Olin Enne eide Kodus, op. 50, no. 4
Leo Virkhaus: Palve
Kalijo Raid: Alleluia Gloria
arr. Riho Päts: Kui Mina Ales Noor Veel Olin
arr. Juhan Aavik: Muru Andso Ainus Ingel
Jazeps Vitols: Folksong Arrangements
Peter Vasks: Folksong Arrangements
Algred Kalnins: Folksong Arrangements
Arvids Zilinskis: Komponistam
Arvids Zilinskis: Pirku Sirmu Zirgo
arr. Rhio Päts: Pulma Laul
Veljo Tormis: Kümme Haikut (Ten Haikus)
arr. Miina Härma: Lauliku Lapsepoli
arr. Hari Otsa: Taat Ära Maga
Rein Rannap: Ilus Maa