Martin Ganeider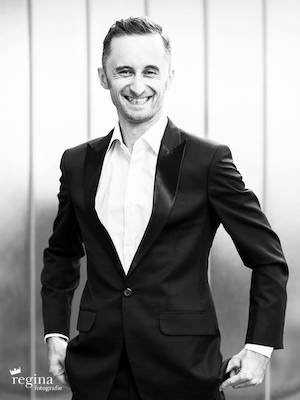 Martin Ganeider, born in the beautiful mountains of Austria (not so Sound of musicish as some might think)
Felt in love with Musical theatre when he found a Vinyl from the Austrian production of CATS. With 16 he made a tough decision, he quit Soccer and joined a local ballet school.
Loves to Dance, loves to travel, is a sports addict (he doesn't know why but he is running Marathons and IronMan races, maybe because he is to dumb to Play Chess)
A perfect day starts with a great breakfast, a good workout, a coffee break with lovely people and a musical in the evening. Oh and don't forget some ice cream ( he is in love with ice cream, especially B&J)
MOST POPULAR ARTICLES
LAST 30 DAYS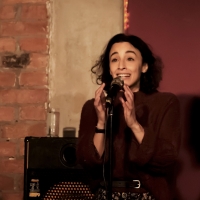 BWW Review: ABLA AND FRIENDS at Local Bar Vienna
Posted: Dec. 19, 2019


BWW Previews: EVITA at Musicalsommer Winzendorf
Posted: Dec. 6, 2019


LAST 365 DAYS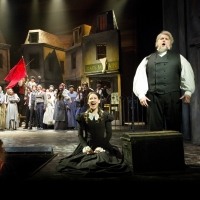 BWW Review: LES MISERABLES at Nová Scéna Bratislava
Posted: Sep. 22, 2019


BWW Review: ELISABETH IN CONCERT at Schönbrunn Palace
Posted: Jul. 8, 2019


BWW Review: CATS at Ronacher
Posted: Sep. 21, 2019



BWW Previews: 2019 Theatre Season Preview in Austria
Posted: Feb. 21, 2019


Be my Valentine! The Perfect Way To Spend Valentines Day In Vienna
Posted: Feb. 2, 2019


BWW Review: MAMMA MIA! at Stadthalle Wien
Posted: Jan. 18, 2019


BWW Interview: Judith Jandl of KNIE THE MUSICAL
Posted: Jan. 9, 2019


BWW Previews: ACOUSTIC MASHUP NIGHT with BETTINA SCHUREK and JUDITH JANDL at Café Weimar

November 15, 2018

Escape the pre Christmas stress in shopping centers, sit back, relax and enjoy the voices of Bettina Schurek (currently U/S Tanja; MAMMA MIA! German Tour) and Judith Jandl (Magda; Tanz der Vampire/Berlin; I AM FROM AUSTRIA, currently The Voice of Germany/ TV Casting Show).
---
BWW Interview: Gernot Romic of AN AMERICAN IN PARIS at Landestheater Linz

November 14, 2018

The Landestheater Linz is getting ready for the big opening night of AN AMERICAN IN PARIS, the multi nominated Musical from Ira and George Gershwin. It will be the first german production. While rehearsals are under its way, we got the chance for a chit chat with the leading man Jerry Mulligan played by GERNOT ROMIC. ROMIC is working with Director/Choreographer NICK WINSTON and the rest of the cast, to create some theatre magic at the unique Landestheater Linz, a couple of years ago a more or less an insider tipp, now a renowned house for outstanding productions.
---
BEAT IT! The Show About The King Of Pop Comes To Austria

October 25, 2018

In order to represent Michael throughout all the stages of his life, the producers of the musical employ several of the world's best Jackson impersonators. On stage, two of the world's best Jackson actors bring the pop star back to life. Dantanio Goodman playing the adult Michael and Koffi Missah as the young Michael. In a sensational stage spectacle, they resurrect the myth of the 'King of Pop' together with a large ensemble of first-class singers, dancers, musicians and entertainers.
---
Counter Tenor Ray Chenez Performs BROADRAY

October 15, 2018

There are always some to say, they have seen everything, there are no new ideas, fresh faces or spectacular voices any more. They might be wrong in so many ways. Lin-Manuel Miranda's HAMILTON, to mention only one, is a new musical phenomenon playing to sold out houses every night.
---
ELISABETH IN CONCERT Comes To Austria This Summer

October 12, 2018

It's one of the most famous tourist hot spots in Vienna and once home of the austrian empress Elisabeth.
---
BWW Review: BODYGUARD OPENING NIGHT at The Ronacher

September 28, 2018

One of Hollywoods greatest love stories, the drama about Superstar Rachel Marron and her Bodyguard Frank Farmer is now playing at the RONACHER in Vienna.
---
BWW Review: KINKY BOOTS at STAGE Operettenhaus Hamburg

August 29, 2018

What a night! KINKY BOOTS in Hamburg is a Must See. It's drive is different than the shows in the US or UK. There might be no better place of a show like KINKY BOOTS than the world famous Reeperbahn in Hamburg. It's glitter, it's party, it's diversity at it's best. GINO EMNES is giving the performance of a lifetime. Playing Lola is much more than wearing a wig and dancing around in heels. It's about heart and about believe in who you are. GINO EMNES has created a beautiful portrait of Lola and he brought something new to the character, something to let your eyes sparkle, when he is singing. His partner in crime, DOMINIK HEES, a very handsome and charming Charlie Price. You might understand, why the female characters are totally into him. The chemistry between the both of them is on a high when they are singing 'I'm not my Fathers Son'. It is a very well written show and even the german translation, which is a little bumpy from time to time, is working great in both ways.
---
BWW Review: MAMMA MIA! Opens the Tour at the Landestheater Linz

July 14, 2018

More than 60 million people in over 440 cities have seen the show. You can think whatever you want but Mamma Mia! the mother of juke box musicals is a musical phenomenon. It swept the world and brought some of the all time favorite songs from ABBA into the musical theatre world.
---
3