Previews: HARRY POTTER THE EXHIBITION at MetaStadt Vienna
The Wizarding World Will See You
J.K. Rowlings Harry Potter is still fascinating to audiences old and young. The fascinating Wizarding World, with all its magical surprises and thrilling adventures, is a place everyone would love to visit. Warner Bros. Themed Entertainment, Imagine Exhibitions, and EMC Presents have chosen Vienna for the enormous European Premiere of Harry Potter-The Exhibition. After opening the Never Seen Before Exhibit at the Franklin Institute in Philadelphia earlier this year, Vienna is getting ready for some spellbinding magic.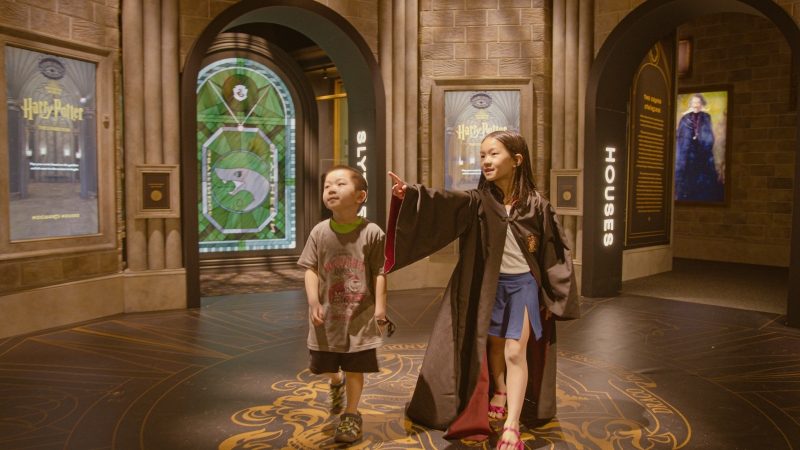 Costumes, props, and more from stage and screen will honor J.K. Rowling's remarkable work. From the Harry Potter series to Fantastic Beasts and where to find them to The Cursed Child, there will be magic around every corner.
Tickets will be available from September 28th unless you are a Member of the Harry Potter Fanclub. Therefore you get early access and can grab your tickets on September 25th. To join the club, visit www.wizardingworld.com.
Mark December 16th in your calendar, get your wands out and prepare yourself for a magical journey. Hogwarts awaits you in Viennas MetaStadt.
Martin Ganeider, born in the beautiful mountains of Austria (not so Sound of music as some might think) felt in love with Musical theatre when he found a Vinyl from the Austrian production of CATS.... (read more about this author)
Review: TONI MÖRWALD PALAZZO at Spiegelpalast Wien

November 12, 2022

What did our critic think of TONI MÖRWALD PALAZZO at Spiegelpalast Wien? DINNER IS READY!
---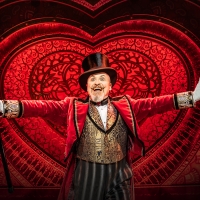 Review: MOULIN ROUGE! at Musical Dome Koln

November 6, 2022

Baz Luhrmann's masterpiece found its way to the stage back in 2019 and took audiences and critics by storm. The multi-awarded piece has finally arrived in the German Musical cosmos, ready to shine!
---
Review: THE DANUBE SYMPHONY at Wiener Musikverein

November 6, 2022

What did our critic think of THE DANUBE SYMPHONY at Wiener Musikverein?
---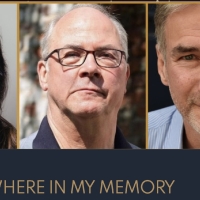 Previews: SOMEWHERE IN MY MEMORY at Das Vindobona

November 1, 2022

What a splendid title for a Christmas Concert! It has been a while since Caspar Richter conducted the VBW Musical Christmas Concerts, something everyone was looking forward to, a highlight of the festive season. Christmas without a Musical Concert wouldn't be the same. It must have been last year, during a conversation with Mr. Richter about Musical Christmas and the possibility of creating something like this at the Vindobona.
---
Previews: MUSICAL STARS- THE CHRISTMAS SHOW at KONGRESSZENTRUM EISENSTADT

November 1, 2022

Some of St. Margarethen's Musical Stars gather together for a concert away from the breathtaking Quarry. MUSICAL STARS- THE CHRISTMAS SHOW takes place at the Kongress Zentrum Eisenstadt on December the 4th. Tertia Botha, Ana Milva Gomes, and Marjan Shaki, together with Thomas Weissengruber present an Evening full of Christmas spirit, with songs, poems, love, and laughter, accompanied by David Schieber on the piano. Nothing better than a Christmas Concert, and what's not to love about Christmas, the summer of the soul in December, accompanied by festive and joyful Christmas songs performed by some of the finest voices in the country.
---