Lauren Gienow

Based out of Stratford, Ontario, Lauren is an Occupational Therapist working in mental health by day and a BWW Contributor by night (or by matinee). Lauren enjoys daring new productions, classic plays, and everything in between. She is particularly fond of Musical Theatre but also has a soft spot for Shakespeare - which she studied at the University level. Lauren holds a BA in Psychology and an MSc. in Occupational Therapy. She is a strong advocate for the benefits the Arts have on Mental Health. As much as she loves to perform (she is an alto sax player, and spent her youth working as a mascot), she takes great pleasure in sitting back and enjoying a good performance. Lauren has been a contributor for Broadwayworld since 2012, mainly covering the works performed at the prestigious Stratford Festival. She is very excited to share a variety of reviews and features with BWW readers. Follow her on Twitter and Instagram at @whatlaurenthinx
MOST POPULAR ARTICLES
LAST 30 DAYS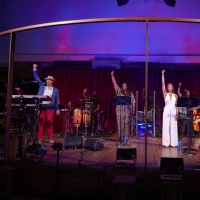 BWW Review: The FREEDOM CABARET at the Stratford Festival is a Stunning and Poignant Celebration of Black Music
Posted: Aug. 24, 2021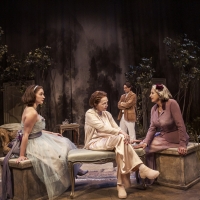 BWW Review: THREE TALL WOMEN at The Stratford Festival Offers a Memorable and Introspective day at the Theatre
Posted: Sep. 2, 2021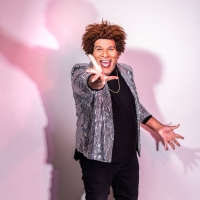 BWW Interview: Music Director Mark Selby Talks Ryan G. Hinds' #KANDERANDEBB at Stratford Festival
Posted: Sep. 10, 2021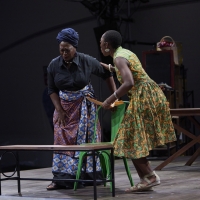 BWW Review: SERVING ELIZABETH at the Stratford Festival Offers a Fresh Take on a Familiar Story and Proves an Important Point in the Process
Posted: Sep. 9, 2021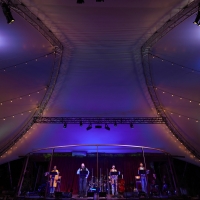 BWW Review: The Stratford Festival's FINALLY THERE'S SUN Cabaret takes Audiences on a Poignant Journey through the past 18 Months
Posted: Sep. 19, 2021


LAST 365 DAYS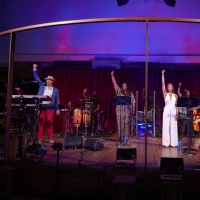 BWW Review: The FREEDOM CABARET at the Stratford Festival is a Stunning and Poignant Celebration of Black Music
Posted: Aug. 24, 2021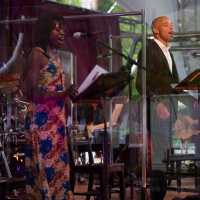 BWW Review: The Stratford Festival Explores WHY WE TELL THE STORY on its Instantly Classic Opening Night
Posted: Jul. 14, 2021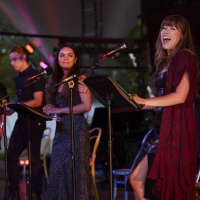 BWW Review: The Stratford Festival's PLAY ON! Cabaret is an Exhilarating Rock Concert with the Bard
Posted: Aug. 1, 2021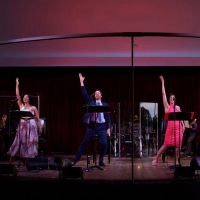 BWW Review: The Stratford Festival's YOU CAN'T STOP THE BEAT Cabaret Celebrates the Joy of Musical Theatre
Posted: Jul. 20, 2021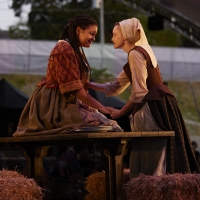 BWW Review: I AM WILLIAM at the Stratford Festival is a Thoughtful, Funny, and Important Re-Telling of History
Posted: Aug. 17, 2021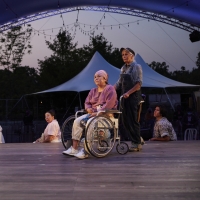 BWW Review: The Stratford Festival's THE REZ SISTERS Is a Poignant Exploration of Humanity and Grief
Posted: Jul. 30, 2021


BWW Review: The Stratford Festival's R&J Offers a Unique and Accessible Retelling of a Well Known Tragedy
Posted: Aug. 21, 2021


BWW Review: The Stratford Festival's FINALLY THERE'S SUN Cabaret takes Audiences on a Poignant Journey through the past 18 Months

September 19, 2021

The Stratford Festival's production of the FINALLY THERE'S SUN Cabaret allows us to reflect on the challenges, triumphs, hope, and self discovery that accompanied the past year and a half. No two people had the exact same experience, but this cabaret manages to capture the commonalities between our experiences while also shedding light on the unique experiences that others may have had. This cabaret truly takes the audience on a journey through the good, bad, and the unimaginable while always maintaining a sense of beauty. The final numbers of the cabaret will lift your spirits and send you off into the world with a spring in your step and hope in your heart.
---
BWW Interview: Music Director Mark Selby Talks Ryan G. Hinds' #KANDERANDEBB at Stratford Festival

September 10, 2021

This season at the Stratford Festival, many of the events taking place as part of the Meighen Forum have gone digital, but there are still some live, in person forum events coming up and one of the most anticipated ones is right around the corner. #KanderAndEbb is a live, in-person showcase from creator and performer Ryan G. Hinds. It is advertised by the Festival as "a tour through the music of Broadway songwriters John Kander and Fred Ebb, set against entertaining and touching real-life stories from the fan who managed to get semi-close to the legendary writers' fabled world." Broadwayworld had the opportunity to chat via zoom with Mark Selby, the Music Director and pianist of this cabaret. Having had the opportunity to perform this show with Mr. Hinds before, Mr. Selby has some inside scoop as to why this "magical" show put on by a "brilliant" showman should not be missed.
---
BWW Review: SERVING ELIZABETH at the Stratford Festival Offers a Fresh Take on a Familiar Story and Proves an Important Point in the Process

September 9, 2021

Director Kimberley Rampersad and a fine company bring Marcia Johnson's delightful and important story to life at the Stratford Festival. Fans of the Royal Family, fans of 'The Crown' and fans of good theatre will all enjoy this re-telling of a historical event from a perspective that has long been missing from the narrative.
---
BWW Review: THREE TALL WOMEN at The Stratford Festival Offers a Memorable and Introspective day at the Theatre

September 2, 2021

After over a year and a half of wanting to once again have that experience of walking out of a theatre to the chatter of other patrons commenting on a play, it is ironic that the first time Stratford Festival audiences have the opportunity to do this, they do so in an almost stunned silence after watching a powerful and devastating production of Edward Albee's THREE TALL WOMEN. The small company is stellar in this existential exploration of living, dying, and everything in between. Memories of Martha Henry's performance will linger for days after the cast takes their final bow.
---
BWW Review: The FREEDOM CABARET at the Stratford Festival is a Stunning and Poignant Celebration of Black Music

August 24, 2021

After a brief delay due to weather, the FREEDOM CABARET opened at the Stratford Festival on Saturday night and it had the audience captivated from start to finish. The show may not have begun until the lightning passed, but the mood under the canopy was certainly electric. This cabaret offers an exploration and celebration of Black music and its undeniable contribution to the very fabric of the music industry and to culture in general. In addition to performing, Beau Dixon is the Curator, Director, and Music Director of this superb cabaret and he has assembled some incredible talent. From the vocalists to musicians, everyone has their moment to shine. 
---
BWW Review: The Stratford Festival's R&J Offers a Unique and Accessible Retelling of a Well Known Tragedy

August 21, 2021

R&J, produced in collaboration with WhyNot Theatre, makes it clear that one does not need to experience theatre with all five senses in order to be moved. The audience point of entry to this production is shifted from visual to auditory, allowing for this production to be intended for blind, low vision, and sighted audiences alike.
---
BWW Review: I AM WILLIAM at the Stratford Festival is a Thoughtful, Funny, and Important Re-Telling of History

August 17, 2021

Every year, the Stratford Festival mounts a production geared towards young people and I was thrilled to see that despite the unique season that COVID protocols have demanded, the Festival still made this a priority. What's more, they have made a truly interesting and fun choice in I AM WILLIAM - A play by Rébecca Déraspe and Théâtre le Clou with the english translation by Leanna Brodie. Director Esther Jun, Choreographer Alyssa Martin, Dramaturge Kamana Ntibarikure, three musicians including Music Director Njo Kong Kie, and a fabulous four person company, delight audiences with a clever, funny, and thoughtful family-friendly production that is sure to have theatre-goers of all ages engaging in meaningful conversations one minute, while singing a catchy 'horse' song to themselves the next.
---
BWW Review: The Stratford Festival's PLAY ON! Cabaret is an Exhilarating Rock Concert with the Bard

August 1, 2021

The fresh new PLAY ON! Cabaret at the Stratford Festival offers an impressive celebration of what popular music pulls from Shakespeare, what Shakespeare has to say about music, and what themes are frequently explored in both. Described as a "Shakespeare-inspired Mixtape," this 90 minute cabaret produces diversified covers of songs by artists like Taylor Swift, Prince, and Rush while skillfully weaving in some of Shakespeare's most celebrated words. Between the excellent music selections and arrangements, beautiful words, and tremendous performances from all four singers, The Festival Theatre Canopy has become home to a bonafide rock concert with the bard. 
---
BWW Review: The Stratford Festival's THE REZ SISTERS Is a Poignant Exploration of Humanity and Grief

July 30, 2021

The Tomson Highway play, THE REZ SISTERS was supposed to debut on a Stratford Festival stage in the 2020 season, but of course those plans were put on hold due to the pandemic. Over a year later, the Festival made sure to include it in its unique 2021. The show opened Wednesday night under the Tom Patterson Theatre Canopy. Directed by Jessica Carmichael, THE REZ SISTERS is the story of seven indigenous women who live on a Reserve on Manitoulin Island. Each woman has endured trauma throughout her life and the effects of those traumas are layered into their everyday lives. One of them is also dying of cancer – a fact that is rarely acknowledged by the characters but feels like a constant, thick presence in the air between them all. Bonded by a desire to experience more in life, the women set out on a quest to attend "the Biggest Bingo in the World" in Toronto. Along the way, truths are shared, realities are faced, and relationships between them continue to shift and change.
---
BWW Review: The Stratford Festival's Production of A MIDSUMMER NIGHT'S DREAM is a Magical and Triumphant Return to Live Theatre

July 27, 2021

After what feels like an eternity, Shakespeare has made its triumphant return to the Stratford Festival. Peter Pasyk's production of A MIDSUMMER NIGHT'S DREAM opened last week and this writer had the opportunity to take in a midday production at the Tom Patterson Theatre Canopy on Sunday. With eight performers taking on a multitude of roles, this production appropriately feels like a fever dream. The performers are up to the task – with some actors taking on three different roles, providing a fun and whimsical experience for an audience that has been waiting for so long to see live theatre again! Boy, is it good to be back!
---
BWW Review: The Stratford Festival's YOU CAN'T STOP THE BEAT Cabaret Celebrates the Joy of Musical Theatre

July 20, 2021

After over a year without live theatre pretty much anywhere in the world, Canadian musical theatre lovers made it known just how much they missed this art form by quickly scooping up tickets to YOU CAN'T STOP THE BEAT - a Cabaret at the Stratford Festival curated and directed by Thom Allison. This performance is exactly what everyone needs as they return to the theatre and so if you have the chance, be sure to purchase a ticket, add yourself to the waitlist, or watch the filmed version from home when it becomes available. The team of Evangelia Kambites, Mark Uhre, Alana Hibbert, and Gabrielle Jones delivers a wide array of memorable musical numbers spanning from Tin Pan Alley to the present day. A lot of material is covered in the hour and twenty minutes and there is sure to be something for everyone.
---
BWW Review: The Stratford Festival Explores WHY WE TELL THE STORY on its Instantly Classic Opening Night

July 14, 2021

This exquisite cabaret delves deep into the catalogue of African American Musical Theatre and not only poses the titular question of WHY WE TELL THE STORY but also leaves audiences wondering why theatres haven't been telling these stories nearly enough.
---
BWW Feature: To the Stratford Festival, with Love...

April 28, 2020

By now the news has gotten out that The Stratford Festival is putting its 2020 season on hold due to the social distancing guidelines brought on by this unprecedented pandemic situation. The Stratford Festival is a magical place and yesterday's announcement was tough to digest. This is not a news story about the postponement of the season. This is one BWW writer's love letter (and get-well-soon card) to the Stratford Festival.
---
BWW Review: Drayton Entertainment's A FEW GOOD MEN is Captivating Audiences at the St. Jacob's Country Playhouse

March 11, 2020

Drayton Entertainment's St. Jacob's Country Playhouse has kicked off their 2020 season with a memorable production of Aaron Sorkin's A FEW GOOD MEN. Despite its critical acclaim, this play is likely less familiar to most theatregoers than the classic movie it inspired. This provides an extra challenge to the company to inhabit roles made famous by the likes of Jack Nicholson, Tom Cruise and Demi Moore, and to make the characters their own. It takes no time at all to be fully confident that director Marti Maraden has assembled a company that has done just that.
---
BWW Exclusive: Broadway Star and Beloved Stratford Veteran, Chilina Kennedy Talks her much Anticipated Return to the Stratford Festival in THE HOUSE OF MARTIN GUERRE

October 27, 2019

 Broadway star Chilina Kennedy returns to Stratford for a one night only in-concert performance of Leslie Arden's acclaimed Canadian musical THE HOUSE OF MARTIN GUERRE. Stratford audiences may remember Ms. Kennedy from her much lauded lead performances in WEST SIDE STORY, EVITA, and JESUS CHRIST SUPERSTAR to name just a few. Since then, she transferred to Broadway with the rest of the company of JESUS CHRIST SUPERSTAR, and then played over a thousand performances on Broadway as the title character in BEAUTIFUL: THE CAROLE KING MUSICAL. Currently, she is starring as Dina in the national tour of THE BAND'S VISIT. BWW had the chance to speak with Ms. Kennedy a few days after she concluded the Toronto run of THE BAND'S VISIT. She shared her excitement to finally return to the Stratford Festival, and her passion for THE HOUSE OF MARTIN GUERRE.
---
BWW Exclusive: The Niagara Symphony Orchestra and some of Canada's Top Performers Present WEST SIDE STORY IN CONCERT this weekend

October 1, 2019

Something's Cominga??To the First Ontario Performing Arts Centre! This coming weekend, audiences have the chance to experience some of the most beautiful music ever written, performed by some of the top musicians in Canada. The Niagara Symphony Orchestra, under the direction of Bradley Thachuk, presents: WEST SIDE STORY IN CONCERT as part of the POPS! Series. Joining the Symphony are some big names in Canadian musical theatre: Robert Markus, fresh off his celebrated performance as Evan Hansen in Mirvish's Canadian premiere of DEAR EVAN HANSEN is performing the role of Tony. Soulpepper Theatre vet Meher Pavri is Mariaa?"a role she has played before to rave reviews at the Lower Ossington Theatre in Toronto and with the Windsor Symphony Orchestra. Playing Riff, is the very talented Sayer Roberts, who starred alongside Mr. Markus last year in the Stratford Festival's THE ROCKY HORROR SHOW; Stratford, Shaw, and Broadway star Kaylee Harwood is portraying Anita, and accomplished soprano, Charlotte Knight is reprising the role of Rosalia after recently singing the part with the Windsor Symphony Orchestra.
---
BWW Review: New Musical EVERY SILVER LINING is a Beautiful Exploration of Grief and Loss

August 28, 2019

On Sunday night, audiences in Stratford Ontario were treated to a performance of a new musical that had most recently been seen at Toronto's Fringe Festival. EVERY SILVER LINING was brought to the stage at Stratford City Hall for one night only as a way to continue to workshop it and to be a homecoming of sorts for former Stratford resident Jennifer Stewart, who directed the show and is in the ensemble. Written by book writer Laura Piccinin and Composer/Lyricist Allison Wither, EVERY SILVER LINING tells the story of young people processing death and dying. With beautiful music and dialogue that is at times both witty and profound, the show explores the complex emotions felt by a family coping with their son/brother's illness and eventual death, as well as how his teenage friends process such an unthinkable loss.
---
BWW Review: The Stratford Festival Production of THE CRUCIBLE is Intense and Captivating Throughout

August 25, 2019

For the first time since 1975, the Stratford Festival is putting on a production of Arthur Miller's chilling 1953 play, THE CRUCIBLE. Directed by Jonathan Goad, this production maintains a thrilling level of intensity for its entire duration, keeping audiences in the Avon Theatre utterly captivated while simultaneously squirming at the challenging situation they are seeing on stage and the frightening fact that some of the most outlandish elements of the plot are far too relatable to what is going on in politics and society today.
---
BWW Review: Michael Healey's New Adaptation of THE FRONT PAGE Offers More than Just Laughs for Stratford Festival Audiences

August 25, 2019

The Stratford Festival is celebrating the World Premiere of Michael Healey's adaptation of Ben Hecht and Charles MacArthur's THE FRONT PAGE at the Festival Theatre. A beloved American satire set in 1920's Chicago, THE FRONT PAGE tells the story of journalists in a courthouse pressroom doing whatever they need to do to get their story while at the same time being the only potential failsafe against political corruption at a time when the seedy Chicago subculture was in full swing. Directed by Graham Abbey, this adaptation is updated to include more diversity among the characters. It is a knee slapping night at the theatre whilst also providing a seemingly timeless commentary about the flaws and biases of the criminal justice system.
---
BWW Review: The Stratford Festival's BIRDS OF A KIND is a Powerful Exploration of Identity

August 16, 2019

On Wednesday evening, a powerful and complex exploration of identity, generational trauma, and spirituality opened at the Stratford Festival's Studio Theatre. The English language premiere of Wajdi Mouawad's BIRDS OF A KIND (English Translation by Linda Gaboriau) provokes thought and emotion and is a great companion to NATHAN THE WISE, which opened at the same theatre earlier in the season and despite being very different tonally, shares many themes. Directed by Festival Artistic Director Antoni Cimolino, BIRDS OF A KIND begins as a story of two almost unknowingly star crossed lovers and morphs into a tale about members of a family each struggling to honour their perceived identities and religions in their own ways.
---