Kerrie Nicholson - Page
Kerrie is a theatre writer and podcaster. With a disability called Cerebral Palsy, she's passionate about accessibility in the industry, and wants to give those like her a voice where they don't always get one.
MOST POPULAR ARTICLES
LAST 30 DAYS
Review: TONIGHT AT THE LONDON COLISEUM: AFTER YOU
Posted: Oct. 4, 2020


TONIGHT AT THE LONDON COLISEUM: CASSIDY JANSON
Posted: Oct. 3, 2020


LAST 365 DAYS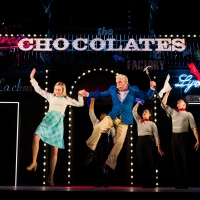 BWW Review: ROMANTICS ANONYMOUS, Bristol Old Vic
Posted: Jan. 24, 2020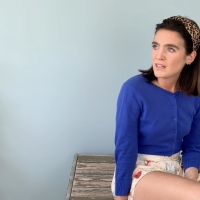 Review: THE LAST FIVE YEARS, The Other Palace Digital
Posted: Jun. 25, 2020


The Shows That Made Us: LES MISERABLES
Posted: Aug. 27, 2020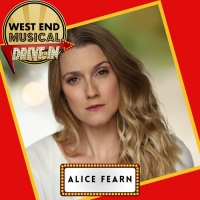 Jon Robyns & Alice Fearn Talk WEST END MUSICAL DRIVE-IN
Posted: Jul. 20, 2020


BWW Review: MADAM BUTTERFLY, Bristol Old Vic
Posted: Feb. 17, 2020


BWW Review: TONIGHT AT THE LONDON COLISEUM: AFTER YOU, London Coliseum

October 4, 2020

After You is a musical a?oeabout the lives we choose, the paths we dona??t take and the things we sometimes need to keep for ourselvesa??. We follow a young man and woman who meet by chance on a cruise ship bound for New York. He is a talented singer looking for fun and excitement as his career is heading on the right track, she is a smart yet shy lawyer taking some well-deserved downtime. Neither seem to be looking for a connection, and what will happen when the ship reaches port?
---
BWW Review: TONIGHT AT THE LONDON COLISEUM: CASSIDY JANSON, London Coliseum

October 3, 2020

I had the privilege of seeing Cassidy Janson perform at London's iconic Coliseum in Man Of La Mancha last year, so to see her return to the stage now, without an audience in light of the pandemic, is tinged with sadness. However, the hour of blissful concert escapism she provides radiates joy as Janson takes us through a series of numbers that have shaped her musical theatre career, as well as songs she loves.
---
JESUS CHRIST SUPERSTAR and The Future of Access in Theatre

August 25, 2020

My experience of returning to a theatre as a disabled fan amidst the 'new normal' did get me thinking about what the future of access might look like - the good and that which could be improved
---
The Shows That Made Us: LES MISERABLES

August 27, 2020

I first saw Les Misérables on 27 August, 2011, and I've been back definitely upwards of 15 in London, and a once-in-a-lifetime trip to Broadway! The score is stunning and never fails to give me goosebumps no matter how many times I hear it.
---
BWW Interview: Jon Robyns and Alice Fearn Talk WEST END MUSICAL DRIVE-IN

July 20, 2020

West End stars Jon Robyns and Alice Fearn tell us all about West End Drive-In, life in lockdown, and their hopes for the future of the industry
---
BWW Review: THE LAST FIVE YEARS, The Other Palace Digital

June 25, 2020

Recorded entirely in isolation with the actors using only what's available to them for props and staging and cleverly edited together, Brown's intimate, touching show about love, life, career and independence feels revitalised and re-energised
---
BWW Review: MADAM BUTTERFLY, Bristol Old Vic

February 17, 2020

Founded in 2009, OperaUpClose's mission is to create 'innovatively staged, unintimidating, and crucially high quality English Chamber re-imaginings of well known work and premieres of new operas'. With 29 operas to date, a mix of classics and contemporary work, and an Olivier Award in 2011, there's no denying the hard work and success they've had in introducing opera, a seemingly formidable art form, to new audiences.
---
BWW Review: ROMANTICS ANONYMOUS, Bristol Old Vic

January 24, 2020

When Romantics Anonymous originally premiered at the Sam Wanamaker Playhouse in 2017, it received wonderful reviews and there was such a joyful buzz surrounding this show that I unfortunately didn't get to experience for myself. How lucky then, that the collaboration between Wise Children and Plush Theatricals has returned, this time to Bristol Old Vic before heading across the pond to Los Angeles and Washington D.C.
---
Access In Theatre: What It Means and Which Venues Excel

October 3, 2019

We are so excited to debut our Most Accessible Theatre category in the 2019 BroadwayWorld UK Awards! Here, BWW reviewer Kerrie Nicholson explains what Access means to her.
---
BWW Review: UNCLE VANYA, Theatre Royal Bath

July 31, 2019

In his introduction to the play in the programme, David Hare remarks that: a?oeit's not just that Vanya soaks up a bewildering variety of interpretation... it's also, that, in the theatre, it's often hard to discern exactly what it's about.a?? This elusiveness characterises this specially commissioned production at Theatre Royal Bath very well: it's sumptuously staged with some brilliant performances, yet the changes of tone don't quite blend as well as they may.
---
Book Review: THE RISK THEATRE MODEL OF TRAGEDY, Edwin Wong

June 26, 2019

In the preface to his new book, classicist Edwin Wong asserts: 'Today, tragedy is a tired art... this book aims to restore this revered art to its rightful throne by inviting, in nine chapters, dramatists to write risk theatre'. It's a brave claim, and the foundation for an insightful and compelling read.
---
BEAUTY AND THE BEAST, Bristol Hippodrome

May 2, 2019

Originally premiering in 2003, David Bintley's Beauty and the Beast may be turning sixteen this year, but this beautifully haunting and evocative adaptation of the original 18th century gothic fairy-tale proves its spell is as potent as ever.
---
BWW Review: MATTHEW BOURNE'S SWAN LAKE, Bristol Hippodrome

March 13, 2019

When Matthew Bourne's Swan Lake received its world premiere in 1995, it ripped up the rulebook in terms of traditional dance and storytelling. It won over 30 awards internationally, including three Tonys and an Olivier Award, and paved the way for new generations of young male dancers. Returning in 2018 with a reimagining for the 21st century, this new production proves its legacy is as captivating, powerful and imaginative as it ever was.
---
CD Review: ONLY DREAMING, Matt Croke

February 28, 2019

In the sleeve for his debut album Only Dreaming Matt Croke writes: 'as a small boy I always loved listening to albums - I dreamt and hoped that one day I would be lucky enough to actually make one myself. Years later… here it is.' Currently playing the titular role in the West End production of Aladdin, Croke's Only Dreaming is a celebration of roles and songs he knows and loves, some roles he has played, other's perhaps to come. What is for sure though, is that the whole album shines with an infinitely likeable charm and ease.
---
BWW Review: A CHRISTMAS CAROL, Bristol Old Vic

December 6, 2018

True to their exciting form of challenging expectations with inventive adaptions, Bristol Old Vic's A Christmas Carol is a clever, witty and refreshing take on the beloved festive classic. At the heart of this production is the importance of rediscovering one's imagination and connecting with those you love, and how this changes perspective.
---
BWW Interview: Rebecca Lock Talks KISS ME, KATE at Sheffield Crucible

November 21, 2018

Rebecca Lock's previous work includes Mamma Mia!, Avenue Q, Mary Poppins and Heathers The Musical. She's currently starring as Lilli Vanessi in Kiss Me, Kate, beginning at Sheffield Crucible on 7 December.
---
BWW Interview: Mike Tweddle Talks BEAUTIFUL THING and Plans For Tobacco Factory Theatres

October 26, 2018

Two and a half years into his appointment, Artistic Director Mike Tweddle gives us an update on life at Bristol's Tobacco Factory Theatres.
---
BWW Review: BEAUTIFUL THING, Tobacco Factory Theatres

October 21, 2018

Premiering at London's Bush Theatre in 1993, and inspiring a film adaptation three years later that became a cult classic, Jonathan Harvey's Beautiful Thing is currently playing at Bristol's Tobacco Factory Theatres. Set on a council estate during the 1990s, it explores the relationship between Jamie Gangel and his next door neighbour Ste, as they struggle to come to terms with their sexuality and face the prejudices of society.
---
BWW Review: SHAKESPEARE IN LOVE, Theatre Royal Bath

October 12, 2018

Marc Norman and Tom Stoppard's Oscar-winning Shakespeare in Love was first adapted for the stage in 2014, and hailed as a triumph on the West End. Four years on, a new production sets out on a UK tour, and proves a delight from start to end
---
BWW Review: TOUCHING THE VOID, Bristol Old Vic

September 19, 2018

Continuing their thrilling Year Of Change, Bristol Old Vic brings an epic tale of survival to the stage for the first time as Tom Morris directs a breathtakingly inventive adaptation of Touching the Void.
---