Jenny Ell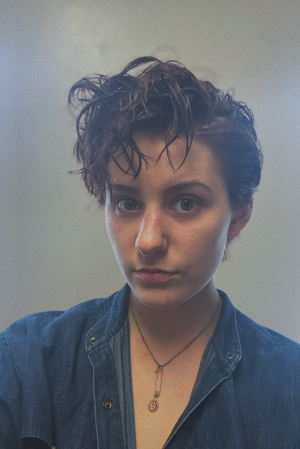 Jenny is a freelance stage manager, having graduated from the Guildhall School of Music and Drama in London in 2010. Professional work includes: Wicked (UK tour), Our House & Merrily We Roll Along (Old Rep, Birmingham), War Horse (UK tour), The Lion King (UK tour), Spend, Spend, Spend & Just So (Birmingham Ormiston Academy), Godiva Awakes (Imagineer Productions), Wings of Desire (International Dance Festival Birmingham), Dick Whittington, Robin Hood, Aladdin, Cinderella and Jack & the Beanstalk (Solihull Arts Complex), Paul Daniels: Hair Today, Gone Tomorrow & Liberace: Live From Heaven (Assembly, Edinburgh Fringe Festival) and Little Shop of Horrors (Birmingham Rep Theatre). Predominantly Midlands-based, Jenny is also a keen writer in her spare time and frequently writes for Whatsonstage Central. She is proud to be part of the BroadwayWorld reviewers' team.
MOST POPULAR ARTICLES
LAST 30 DAYS
LAST 365 DAYS
BWW Review: WHAT'S NEW, PUSSYCAT?, Birmingham Rep

October 30, 2021

We were well and truly transported back to the Swinging Sixties thanks to What's New, Pussycat?, a brand-new musical comedy featuring the music of the Welsh wonder that is Sir Tom Jones.
---
BWW Review: THE MAGICIAN'S ELEPHANT, Royal Shakespeare Theatre

October 29, 2021

Whilst the RSC are renowned for their world-class Shakespeare productions, they have also turned their hand to many successful musical adaptations over the years - most recently the global phenomenon Matilda the Musical, but Les Miserables, Carrie the Musical and many others also originated with the Stratford-upon-Avon-based theatre company. Enter The Magician's Elephant: a brand new family musical, based on Kate DiCamillo's award-winning 2009 novel.
---
BWW Review: THE ANDREW FISHER SONGBOOK

May 19, 2021

SimG Records are releasing a compilation of composer and lyricist Andrew Fisher's original musical theatre material on 21 May, aptly named The Andrew Fisher Songbook.
---
BWW Review: ONE NIGHT ONLY PRESENTS... COME FROM AWAY

December 21, 2020

One Night Only presents Come From Away is the fourth event in the virtual series, which reunites cast and creatives from hit musicals. The one-off exclusive events enable fans to experience said shows on a deeper level and even allow them to interact with other audience members and meet the special guests in a virtual stage door setting.
---
BWW Review: GABRIEL Studio Cast Recording

December 3, 2020

Just in time for festive season, SimG Records will be releasing the Studio Cast Recording of Gabriel, a new two-act Christmas musical that tells the Nativity story from ambitious angel Gabriel's perspective.
---
BWW Review: JACK AND THE BEANSTALK ONLINE, Belgrade Theatre

December 2, 2020

The team behind Belgrade Theatre Coventry's panto has shown that it is still possible to spread Christmas cheer via the means of modern technology, with their 2020 production of Jack and the Beanstalk.
---
BWW Review: FLOWERS FOR MRS HARRIS Original Cast Recording

November 27, 2020

Following the limited release of the filmed production earlier on this year, the 2018 Chichester Festival Theatre company of Flowers for Mrs Harris have reunited to bring us an eagerly awaited cast album, which acts as the perfect companion to a stunning show.
---
BWW Review: LES MISERABLES - THE STAGED CONCERT: THE SENSATIONAL 2020 LIVE RECORDING

November 20, 2020

Today marks the release of Les Miserables – The Staged Concert: The Sensational 2020 Live Recording. In its 35th year, the musical remains as electric as ever.
---
BWW Interview: Rob Houchen Talks LES MISERABLES - THE STAGED CONCERT Live Cast Recording

November 14, 2020

Recorded live at the Gielgud Theatre last year with an all-star cast, the much celebrated Les Misérables score was captured in a staged concert format on CD and DVD. The DVD is now available for home audiences to enjoy but ahead of the live cast recording release, we caught up with the concert's Marius, Rob Houchen.
---
BWW Review: THE DEFINITIVE SUPERCALIFRAGILISTIC 2020 CAST RECORDING OF MARY POPPINS Live At The Prince Edward Theatre

November 6, 2020

The release of the brand new 2020 Mary Poppins cast recording could not have come along at a better time. We have just entered into a second national lockdown, which has meant that some theatres starting to get back on their feet have had the rug pulled out from under them again. Spirits are low, universally but especially across the arts industry, so this recording is an absolute tonic.
---
BWW Interview: Joseph Millson Talks THE DEFINITIVE SUPERCALIFRAGILISTIC 2020 CAST RECORDING of MARY POPPINS

October 30, 2020

The Mary Poppins team will continue to entertain and spread joy to fans with the release of a brand new live cast recording next week.
---
BWW Review: ONE NIGHT ONLY PRESENTS...EVERYBODY'S TALKING ABOUT JAMIE

September 5, 2020

Last night saw the third in a special a??One Night Onlya?? virtual series, which reunites cast and creatives from musical theatre productions, past and present. Produced by SimG Productions and Musical Theatre Radio, yesterday saw an array of stars from Everybodya??s Talking About Jamie come together online for two extremely enjoyable hours of panel discussion and performances.
---
CD Review: THE LITTLE FOX AND OTHER MONGOLIAN FOLKTALES

September 1, 2020

Two-act children's folk opera, The Little Fox And Other Mongolian Folktales, is the latest recording to be released by independent British label SimG Records.
---
BWW Review: THE RHYTHMICS Studio Album

August 10, 2020

With everything that continues to go on around us, it is incredible that we are still managing to be creative and produce new work, such as The Rhythmics, which has just been released as a studio album.
---
BWW Interview: Henry Filloux-Bennett Discusses The Virtual Production of Nigel Slater's TOAST

July 22, 2020

A brand new online production of Nigel Slater's critically acclaimed play Toast has been made available to worldwide audiences by Lawrence Batley Theatre, Huddersfield. Half-radio play and half-animated film, Toast can be listened to, or watched as an animated film, by audiences from the comfort of their own homes until 31 July.
---
BWW Review: INTERMISSIONS: THE SUMMER EDITION, Episode One

July 18, 2020

No one could have predicted the catastrophic impact that the coronavirus pandemic has had on the arts industry. From live concerts to releasing never-before-seen archive footage, venues and artists have been doing all they can to keep the theatre industry's profile alive.
---
BWW Review: ONE NIGHT ONLY PRESENTS... FROM HERE TO ETERNITY

June 23, 2020

Last night certainly was a theatrical experience like no other as we celebrated the musical production of From Here To Eternity on the only platform we are currently able to do these things - online. The show played in the West End for six months across 2013-2014 where it gained a huge fan following, many of whom were in attendance from all over the world last night.
---
BWW Interview: Director of Culture Central Erica Love Looks Ahead To This Weekend's MIDSUMMER FESTIVAL

June 16, 2020

This weekend sees a free one-day Arts festival being streamed online, created and produced by the West Midlands Culture Response Unit (WMCRU). The Midsummer Festival will mark the Summer Solstice and celebrate the popular Arts culture in the West Midlands. We had the opportunity to talk to the Director of Culture Central, Erica Love, about the exciting upcoming event.
---
BWW Interview: Lauren Samuels Discusses Lockdown Performance of THE LAST FIVE YEARS

June 11, 2020

Lambert Jackson Productions, in association with The Other Palace, recently announced they will be producing a 'virtual lockdown performance' of Jason Robert Brown's The Last Five Years for three nights only later this month.
---
CD Review: BEN STOCK SINGS...NOEL COWARD

May 31, 2020

Prior to lockdown, West End and UK theatre performer Ben Stock recorded his second album under the watchful eye of Simon Greiff of SimG Records.
---