Gary Naylor - Page 3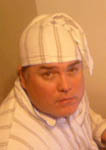 Gary Naylor is chief London reviewer for BroadwayWorld (https://www.broadwayworld.com/author/Gary-Naylor) and feels privileged to see so much of his home city's theatre. He writes about cricket for The Guardian (https://www.theguardian.com/profile/gary-naylor) and is a lead commentator at Guerilla Cricket (https://www.guerillacricket.com/). He podcasts on 80s and 90s football at https://www.nessundormapod.com/. He writes on films at Letterboxd https://letterboxd.com/garynaylor999/. He tweets at https://twitter.com/garynaylor999.
MOST POPULAR ARTICLES
LAST 30 DAYS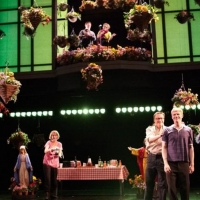 The Shows That Made Us: LONDON ROAD
Posted: Sep. 2, 2020


LAST 365 DAYS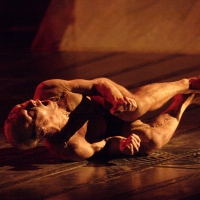 BWW Review: FRANKENSTEIN, National Theatre At Home
Posted: Apr. 30, 2020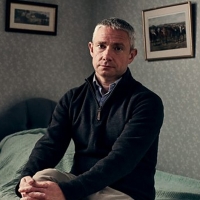 BWW Review: TALKING HEADS: A CHIP IN THE SUGAR, BBC iPlayer
Posted: Jun. 30, 2020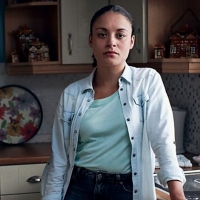 BWW Review: TALKING HEADS: THE OUTSIDE DOG, BBC iPlayer
Posted: Jun. 30, 2020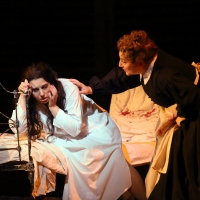 BWW Review: LA TRAVIATA, Royal Opera House
Posted: Dec. 18, 2019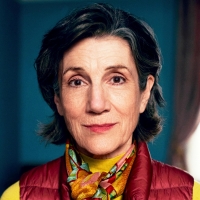 BWW Review: TALKING HEADS: SOLDIERING ON, BBC iPlayer
Posted: Jun. 25, 2020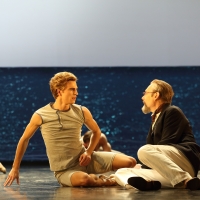 BWW Review: DEATH IN VENICE, Royal Opera House
Posted: Nov. 22, 2019


BWW Review: UNCLE VANYA, Harold Pinter Theatre

January 24, 2020

This is an Vanya for 2020 that loses nothing in Conor McPherson's sublime update.
---
BWW Review: THE CANARY AND THE CROW, Arcola Theatre

January 21, 2020

Daniel Ward's autobiographical tale, told as gig theatre, has plenty to say and says it well - we would be wise to listen.
---
BWW Review: TWELFTH NIGHT, Jack Studio Theatre

January 17, 2020

This no frills Twelfth Night rattles through Shakey's comedy getting laughs along the way, but includes some artistic decisions that didn't quite land as clearly as they were, perhaps, intended to.
---
BWW Review: OFF THE TOP WITH JASON KRAVITS AND SPECIAL GUESTS, Crazy Coqs

January 14, 2020

Jason Kravits brings his big voice and madcap improv skills to London's leading cabaret room and the result is just what January needs.
---
BWW Review: ONCE, Ashcroft Playhouse Fairfield Halls

January 10, 2020

Once shows all its crowdpleasing credentials in this new touring production with a tremendous cast doing full justice to its score and carrying a somewhat corny plot to a standing ovation curtain.
---
BWW Review: TOM BROWN'S SCHOOL DAYS, Union Theatre

January 9, 2020

The Union Theatre's Essential Classics season kicks off with Phil Willmott's updating of a classic with much to say about England in 2020.
---
BWW Review: LA TRAVIATA, Royal Opera House

December 18, 2019

Richard Eyre's production gets yet another run out 25 years on, but it's so beautiful and brilliantly sung, no further justification is required.
---
2019 Year in Review: Gary Naylor's Best of Theatre

December 17, 2019

BWW Reviewer Gary Naylor picks his 2019 highlights
---
BWW Review: CINDERELLA, Fairfield Halls

December 13, 2019

Cinderella delivers a true family pantomime that mixes spectacular sets and costumes with plenty of laughs in a show that doesn't push back any boundaries, but delivers what its audience wants at Christmas.
---
BWW Review: THE OCEAN AT THE END OF THE LANE, National Theatre

December 12, 2019

The Ocean at the End of the Lane offers a spectacular theatrical experience, but may leave some viewers cold with its whimsy and unwillingness to explore human relationships in depth.
---
BWW Review: WHISTLE DOWN THE WIND, Union Theatre

December 11, 2019

Sasha Regan revisits her 2015 production of the 1996 musical to deliver a splendid show for Christmas, with a relevance and harder edge that was missing a little four long years ago.
---
BWW Review: OTELLO , Royal Opera House

December 10, 2019

Two years on, Otello is revived in all its austere majesty, albeit a majesty that can be demanding to watch across a three hours running time.
---
BWW Review: RAVENS: SPASSKY VS FISCHER, Hampstead Theatre

December 6, 2019

Ravens: Spassky vs Fischer takes us to Iceland in 1974 for the World Chess Championship, a clash between two very different men and two very different systems but with much that is not so different to the politics of today.
---
BWW Review: UNCLE VANYA, Old Red Lion Theatre

December 5, 2019

This production pares back Chekhov's original text and foregrounds key themes with just a hint that Vanya even has something to say about the key political issue of the day.
---
BWW Review: YOU GAME, Studio Theatre RADA

November 29, 2019

Sam Ra's updating of Anthony Shaffer's much produced and adapted Sleuth takes it into the 21st century without really adding much save some difficulties that are not fully resolved.
---
BWW Review: A CHRISTMAS CAROL, Bridge House Theatre

November 28, 2019

Scrooge, the ghosts and a very Tiny Tim just an arm's length away in a fine adaptation of Dickens' timeless tale.
---
BWW Review: HUNGER, Arcola Theatre

November 26, 2019

Hunger, adapted from controversial Norwegian, Knut Hamsun's, early career novel, brings us a man alienated from an uncaring world - as much a fixture on the fringes of our city some 130 years since the book was published.
---
BWW Review: DEATH IN VENICE, Royal Opera House

November 22, 2019

David McVicar's compelling new production of Benjamin Britten's last opera is an extraordinary tour-de-force that takes you inside a troubled mind and leaves you as ill-at-ease as you might expect, but strangely uplifted too, the beauty present in even a dying world underlined and celebrated.
---
BWW Interview: Kwami Odoom Talks HUNGER at the Arcola Theatre

November 21, 2019

Kwami Odoom talks about his life as an actor and about his role in Hunger, at the Arcola Theatre until 21 November.
---
BWW Review: LA CLIQUE, Leicester Square Spiegeltent

November 15, 2019

La Clique is a fast-paced spectacle that astonishes and entertains in equal measure, making for a good night out on the town.
---
« prev 1 2 3 4 5 6 … 64 next »