David Tompkins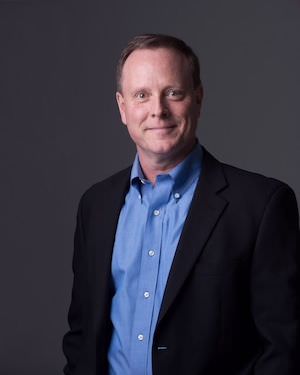 David Tompkins is a performing arts executive with over thirty years of leadership experience; in the areas of non-profit performing arts, and has worked on feature films such as Con Air, The Sandlot, Disney's The Game Plan, television shows such as Touched by an Angel and Promised Land, as well as Broadway Touring shows and in the Symphonic music, and concert industries. He is currently the Executive Director of the Woodman Museum in Dover, NH. In addition, he has worked as an interim Executive Director and consultant and led turn-arounds for numerous non-profit arts organizations, focusing on restructuring their operations, retiring debt, building cash reserves, and creating a sustainable business model. Tompkins has an MA degree in directing, and was a union stagehand for over 15 years, and has reviewed numerous Stage Productions for Broadway World.
MOST POPULAR ARTICLES
LAST 30 DAYS
LAST 365 DAYS
BWW Review: CATS at Citizens Bank Opera House

January 10, 2020

a??a??a??a??a??a??a??CATS opened at the Citizen's Bank Opera House Tuesday night. Directed by Trevor Nunn the current Broadway tour of CATS, with choreography by Andy Blankenbuehler based on the original Choreography by Gillian Lynne, is terrific. The pacing is perfect, and the acting, singing, and dancing is tight, polished, and outstanding. Mr. Nunn has deftly woven this cast into to a strong cohesive production and the onstage chemistry is a reward for the audience. The original Broadway production opened in 1982, based on 'Old Possum's Book of Practical Cats' by T.S. Elliot with Music by Andrew Lloyd Webber, and was the longest running Broadway show in history until it was dethroned by The Phantom of the Opera, also composed by Andrew Lloyd Webber.
---
BWW Review: THE BODYGUARD at North Shore Music Theatre

October 31, 2019

Last Night the BODYGUARD opened to a very warm audience reception at North Shore Music Theatre. The final offering of the 2019 regular musical season THE BODYGUARD is a new musical based on the smash hit 1992 film.
---
BWW Review: HAMLET at Gloucester Stage

October 30, 2019

A King, now a ghost, walks the night, to bring tidings to his son Hamlet, of his own murder 'most foul', at the hands of his brother Claudius who then becomes King. The Queen mother, Gertrude, then becomes the new King's wife. Next a counselor to the king, Polonius, is murdered by Hamlet when Hamlet confronts his Mother over her role in his father's death and the Polonius tries to call the guards to stop Hamlet from revealing this secret, Then Polonius' daughter Ophelia, who is in love with Hamlet and who is rejected by him in his grief, commits suicide. Her brother Laertes comes to avenge his father's death, and duels with the Hamlet, to the death of both, but not before the queen drinks poison meant for Hamlet, and then just before he dies Hamlet kills Claudius. 'The Play's the thing' says Hamlet, and quite the play it is.
---
BWW Review: JERSEY BOYS at North Shore Music Theatre

August 9, 2019

Jersey Boys opened this week to one of the most enthusiastic welcomes I have ever witnessed at NSMT. The show stopping ovations were so heartfelt & sustained that the actors literally had to stop, numerous times, to wait for the applause to finish before continuing, and the show deserved the adoration, it is simply terrific.
---
BWW Review: FREAKY FRIDAY at North Shore Music Theatre

July 11, 2019

Disney's Freaky Friday just opened at North Shore Music Theatre. Based on the 1972 novel by Mary Rodgers. It was then made into a movie by Disney in 1976 staring Jody Foster and Barbara Harris, with a less memorable movie remake in 2018. It is now a newly created, fun family musical with all the bells and whistles.
---
BWW Interview: Patrick And Daniel Laazour of WE LIVE IN CAIRO at American Repertory Theatre

June 27, 2019

We Live in Cairo just finished a successful run at American Repertory Theatre (A.R.T.) in Cambridge. The musical was inspired by the young Egyptians who took to the streets in 2011 to overthrow President Hosni Mubarak, this world premiere musical follows six revolutionary students armed with laptops and cameras, guitars and spray cans as they come of age in contemporary Cairo. Winner of the Richard Rodgers Award for Musical Theater, We Live in Cairo moves from the jubilation of Tahrir Square through the tumultuous years that followed. As escalating division and violence lead to a military crackdown, the revolutionaries of Tahrir must confront the question of how-or even whether-to keep their dreams of change alive.
---
BWW Review: MISS SAIGON at Citizen's Bank Opera House
June 15, 2019
---
BWW Review: OKLAHOMA! at North Shore Music Theatre

June 6, 2019

Oklahoma! is the first musical written by the team of composer Richard Rodgers and librettist Oscar Hammerstein II. The musical is based on Lynn Riggs' 1931 play, Green Grow the Lilacs. Set in farm country outside the town of Claremore, Indian Territory, in 1906, it tells the story of farm girl Laurey Williams and her courtship by two rival suitors, cowboy Curly McLaine and the sinister and frightening farmhand Jud Fry. A secondary romance concerns cowboy Will Parker and his flirtatious fiancee, Ado Annie.
---
BWW Review: KINKY BOOTS at Emerson Colonial Theatre

May 9, 2019

Often when you go to a Broadway show you want to be challenged, enthralled, and blown away. Other times, as Cindy Lauper says in her hit song 'Girls just want to have fun'. Ms. Lauper's 'Kinky Boots' falls under the latter category and that's ok because it is just that, a really, fun and enjoyable show. With Book by the Broadway Veteran Harvey Fierstein, and music and lyrics by Cindi Lauper, with strong direction and choreography by Jerry Mitchell, made for an entertaining and enjoyable evening. The show is based on the British Indy film of the same name which debuted in 2005. This TROIKA Entertainment touring production, playing in the intimate setting of the Emerson Colonial Theatre was just the thing for a cool rainy night out.
---
BWW Review: EXTREMITIES - Also Known As Theatre

March 30, 2019

In 1982, Extremities, by playwright William Mastrosimone, premiered at Westside Arts in New York starring Susan Sarandon, and later the play was adapted into a movie starring Farrah Fawcett, the final actress to play the role of Marjorie in the Broadway production.
---
BWW Review: A CHRISTMAS CAROL at North Shore Music Theatre
December 8, 2018
---
BWW Previews: A CHRISTMAS CAROL at North Shore Music Theatre
November 23, 2018
---
BWW Review: EQUIVOCATION at Actors' Shakespeare Project

November 4, 2018

At the Saturday afternoon Matinee, at the United Parish Church, Brookline, MA, The Actor's Shakespeare Project presented Bill Cain's Play Equivocation. The result was a success in every way. This was my first viewing of this play and while it is a lot to take in, (more about that later) I thoroughly enjoyed myself in no small part due to the extraordinary performance by company member Steven Barkhimer as Shag, and the very strong performances by the ensemble.
---
BWW Review: MACBETH at Actors' Shakespeare Project

November 4, 2018

In Saturday Night's performance of Macbeth at The United Parish Church, Brookline, MA, Nael Nacer as Macbeth, (and in an inspired bit of casting as Macduff's son), was truly outstanding, backed by a strong company of actors. This production of Macbeth is the world premiere of a new verse translation by playwright Migdalia Cruz, courtesy of Oregon Shakespeare Festival's Play on! Project. The result was a truly enjoyable evening of classical theatre, that enhanced the meaning and understanding of the 'Scottish Play', and embraced diversity and non-traditional casting. Other stand-outs in the cast were Maurice Parent as Banquo, Paige Clark, as Lady Macbeth, Ed Hooperman as Macduff, and Kai Tshikosi as Malcom.
---
BWW Review: HAIRSPRAY at North Shore Music Theatre

November 1, 2018

The 2003 Broadway Musical Hairspray, with a Tony Award-winning book by Mark O'Donnell and Thomas Meehan and a Tony Award-winning score by Marc Shaiman and Scott Wittman featuring the hit songs 'Welcome To The '60s,' 'You Can't Stop The Beat,' 'Mamma, I'm A Big Girl Now,' 'I Know Where I've Boon,' and many more is at running at North Shore Music Theatre through November 11, 2018. Don't miss this excellent production.
---
BWW Review: JEKYLL & HYDE at North Shore Music Theatre

September 27, 2018

Jekyll & Hyde opened last night at North Shore Music theatre (NSMT) to yet another standing ovation and thunderous applause. Overall the evening was a winner.
---
BWW Review: MAMMA MIA at North Shore Music Theatre

August 9, 2018

Feeling down in the dumps? A little worn out and tired from a long summer? Ready for the Kids to just get back in school already? I have just the cure for you.
---
BWW Previews: MAMMA MIA at North Shore Music Theatre

August 8, 2018

Audiences can expect to have the time of their life at MAMMA MIA! Join Sophie, a 20-year-old bride-to-be, as she searches for her father, who she has never known. After reading her mother's diary, she discovers there are three potential candidates, and unbeknownst to her mother, she invites each of them in hopes of having one of them walk her down the aisle. As the big day draws near, surprises abound for her mother, Donna, with the arrival of old flames and old friends. MAMMA MIA! is packed with 22 of ABBA's greatest hits, including 'Dancing Queen,' 'Super Trouper,' 'Take A Chance on Me,' and 'The Winner Takes It All.'
---
BWW Previews: PETER PAN at North Shore Music Theatre

July 12, 2018

PETER PAN, the high-flying Tony© Award-winning musical, follows the adventures of Peter Pan and his mischievous fairy sidekick, Tinkerbell, as they visit the nursery of the Darling children late one night. With a sprinkle of pixie dust, they begin a magical journey across the stars that none of them will ever forget. From ticking crocodiles, to fierce warriors, bungling pirates and the villainous Captain Hook himself, this fun classic will delight all ages. With its iconic score featuring songs like 'I'm Flying,' 'I Gotta Crow,' 'I Won't Grow Up' and 'Never Never Land,' PETER PAN is the perfect show for the child in all of us!
---
BWW Review: THE ROYAL FAMILY OF BROADWAY at Barrington Stage Company

June 14, 2018

Barrington Theatre Company's (BSC) 2018 Season opening production 'The Royal Family of Broadway', is a wacky, wonderful, and highly entertaining 1920's era madcap musical romp.
---