Review: WICKED Flies High at the Ohio Theatre
BWW Review: WICKED Flies High at the Ohio Theatre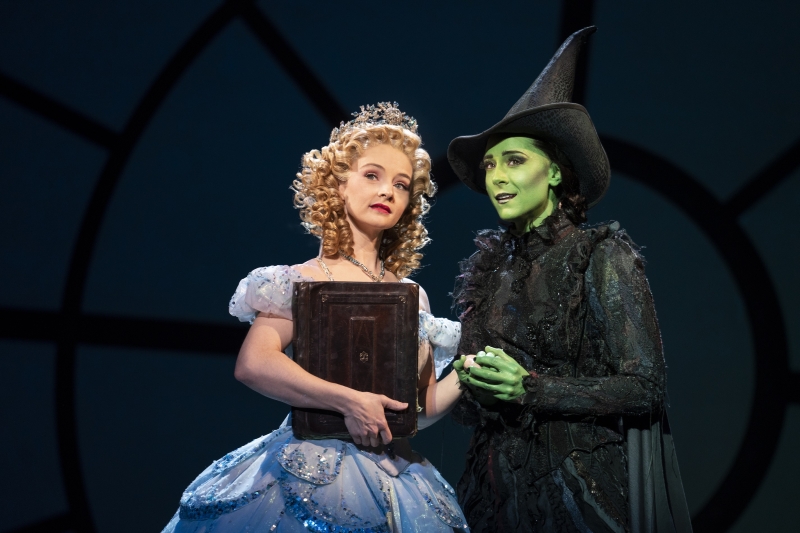 Winning more than 100 international awards including three Tony Awards and a Grammy Award, Wicked has managed to cast its spell on more than 60 million people across the globe for nearly two decades, and is still going strong today.
Based on the extraordinary novel by Gregory Maguire, the Broadway sensation tells the clever prequel story of what happened in the Land of Oz long before Dorothy arrives. The plot is told from the perspective of the witches of the Land of Oz, Elphaba (the misunderstood fiery girl with extraordinary talent who becomes the notorious Wicked Witch of the West) and Galinda (the bubbly, popular blonde who becomes Glinda the Good Witch of the South). This is much more than flying monkeys and flying witches. Wicked unleashes a supernatural marvel both aesthetically and emotionally that allows the musical to truly soar on its own.
While Stephen Schwartz's powerful music and lyrics alone could make this an international hit, much of Wicked's continued success lies in the dynamic story of friendship and loyalty despite living in a world of being vastly misunderstood. By walking parallel with two college-aged characters who later develop with completely opposite destinies, we are left wondering, "Are people born Wicked? Or do they have Wickedness thrust upon them?" Does society's perception and eruption of hatred among the masses lead to the eventual demise of Elphaba, despite her good intent and the beauty that both Glinda and Fiyero see in her? There is no greater time than now to share this story and let it truly resonate with audiences worldwide.
Broadway's first powerhouse duo, Kristin Chenoweth and Idina Menzel, took this musical into the stratosphere, where little sisters worldwide sang and danced to "Popular" and jumped off couches trying to defy gravity. Since then, women everywhere have competed to fill the Ruby Slippers of the coveted role of Elphaba. This current touring production features Lissa deGuzman and Jennafer Newberry who are both outstanding as the latest witches of Oz.
Lissa deGuzman is fairly new to the Wicked world, landing her dream role of Elphaba and joining the tour in late March after playing Jasmine in the touring production of ALADDIN. While very technically precise vocally and endearingly awkward, deGuzman really got her rhythm going in the second Act. She showed her tenderness and vulnerability with Jordan Litz (Fiyero) in "As Long as You're Mine," and belted out a triumphant "No Good Deed," officially claiming her title as Wicked Witch of the West.
As Glinda, Jennafer Newberry is spot-on with her quirky dance moves, hilarious one-liners and impeccable soprano. She can seamlessly go from a cute and bouncy "Popular" tossing her blonde tresses and flashing her sweet smile, to a soaring operatic soprano that transcends time and space. Together, Newberry and deGuzman are dynamite.
The handsome Jordan Litz is dashing and charming and takes Fiyero from superficial to sublime as he is magnetically drawn to the green beauty he sees in Elphaba.
Kimberly Immanuel charms us from a wheelchair as Elaphaba's sister, Nessarose, who later becomes the Wicked Witch of the East and has an unfortunate accident with a falling house. Side note: Immanuel and deGuzman are the first AAPI people to play the roles at the same time. With May being AAPI month, it's wonderful to see the Wicked cast celebrating such diversity. The rest of the cast is superb in their respective roles.
Visually, Wicked is a wonder to behold. Led by a star-studded team of creative geniuses, the show reveals breathtaking sets, dazzling costumes, flawless choreography, stunning lighting with special effects, and show-stopping songs.
Don't let this spectacular show fly by. Whether you've seen Wicked multiple times or this is your first experience, the riveting story, magical sets and quest for acceptance might just change you... for good.
For more information about Wicked, please visit www.WickedTheMusical.com.
Follow Wicked on Facebook, Instagram, and Twitter.
CAPA and PNC Broadway in Columbus present WICKED through June 5 at the Ohio Theatre (39 E. State St.). Tickets start at $43 and can be purchased in-person at the CBUSArts Ticket Center (39 E. State St.), online at www.capa.com, or by phone at (614) 469-0939.
Related Stories
Christina Mancuso, a mother of 3, has traveled to well over 70 cities on various Broadway National Tours.  She is now residing in her hometown of Columbus, Ohio after spending a year in NYC to... (read more about this author)
BWW Review: HAIRSPRAY at Ohio Theatre - An Inspiring Musical with Blazing Energy

November 9, 2022

The audience was thrilled to welcome home Columbus's own sextuple superstar, Andrew Levitt aka Nina West, who has successfully conquered the entertainment genres of TV, film, theatre, music, web series, and most recently as an author of children's book, "The You Kind of Kind."  His role as Edna Turnblad is just icing on the cake.
---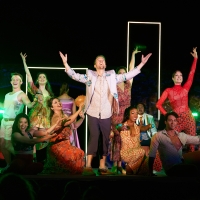 BWW Review: Transcendence Theatre's 'Let's Dance' Celebrates Diversity Through Dance

June 20, 2022

California Wine Country's award-winning Transcendence Theatre Company returned once again to the incomparable Jack London State Historic Park to celebrate its 11th season. And what better way to celebrate than through dance. Directed by acclaimed international director and choreographer Luis Salgado, 'Let's Dance' features a cast and creative team of international talent from all across the country and beyond, including Puerto Rico, Colombia and Spain. Salgado's vision was to 'bring the flavor of Latin culture to Broadway classics and present a show that is bold, high-energy, and embraced by all.' And that is exactly what he did.
---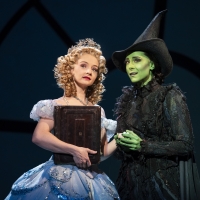 BWW Review: WICKED Flies High at the Ohio Theatre

May 20, 2022

Winning more than 100 international awards including three Tony Awards and a Grammy Award, WICKED has managed to cast its spell on more than 60 million people across the globe for nearly two decades, and is still going strong today. Read our critic's review.
---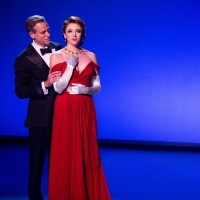 BWW Review: PRETTY WOMAN at the Ohio Theatre - Powerful Vocals Despite Dated Material

March 30, 2022

An illustrious creative team is at the helm of PRETTY WOMAN: THE MUSICAL, with direction and choreography by two-time Tony Award®-winner Jerry Mitchell, music and lyrics by Grammy®-winner Bryan Adams and Jim Vallance, and book by the movie's legendary director Garry Marshall and screenwriter J. F. Lawton.  But is that enough to make this stage adaptation successful?  That depends.
---
BWW Review: COME FROM AWAY Lands at the Ohio Theatre - Celebrating the Power of Humanity

February 9, 2022

Nominated for seven Tony awards in 2017 and winning Best Direction in a Musical under Christopher Ashley's extraordinary direction, COME FROM AWAY landed in Columbus at the Ohio Theatre on Tuesday night to a welcoming and lively audience.  
---