Review: Transcendence Theatre's 'Broadway Under the Stars' Celebrates 10 Years with a 'Road-Trip!'
Transcendence Theatre's 'Road-Trip!' Celebrates 10 Year Anniversary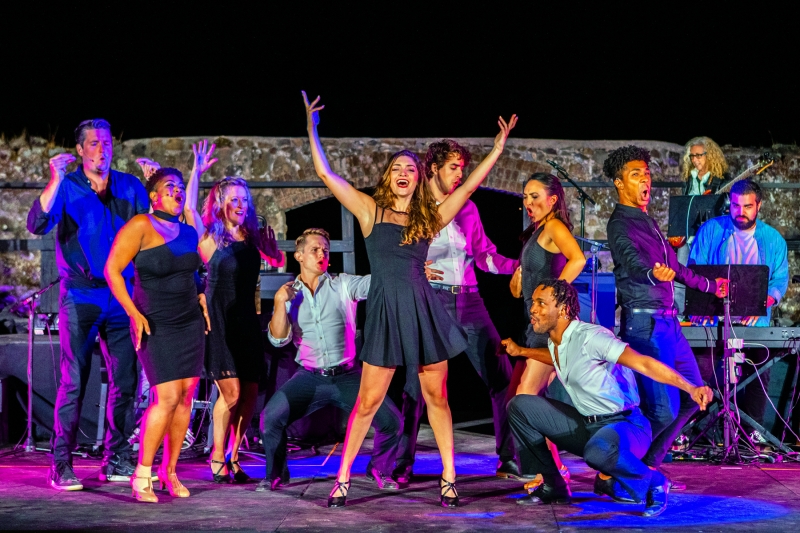 There's something truly extraordinary that happens when you step onto the grounds of Jack London State Historic Park. It's not just any park. You are whisked away into a magical land of beauty, passion, exuberance -- and immersed in spellbinding talent that is known as the Transcendence Theatre family. This year was special. Celebrating over a decade of performances and surviving a global pandemic, Artistic Director Amy Miller affirms "impossibility turned into possibility" and joyously proclaims, "Cherish life and live it to the fullest!"
On the heels of that proclamation and to celebrate their 10th year anniversary, Transcendence Theatre takes the audience on a 'Road-Trip!', a whimsical journey of assorted music and choreography celebrating and honoring the diversity of America. Love is the theme of Road-Trip!'s credo:
"A love that is built on integrity and the sacrifice of privilege."
"A love that listens with curiosity."
"A love that fosters opportunity led with empathy and compassion."
And love was overflowing from the stage -- a warmth, a joy, a passion, and a unity that may have been lost during these trying years. Road-Trip! begins its travels in California, makes its way to the northwest, then heads to the midwest, southeast, sunshine state, NYC, the south, and the southwest before returning back home to California's wine country. Road-Trip! showcases multiple styles of music appealing to everyone, including patriotic, pop, jazz, blues, rock, country, musical theater and more. We heard everything from Disney to Willie Nelson!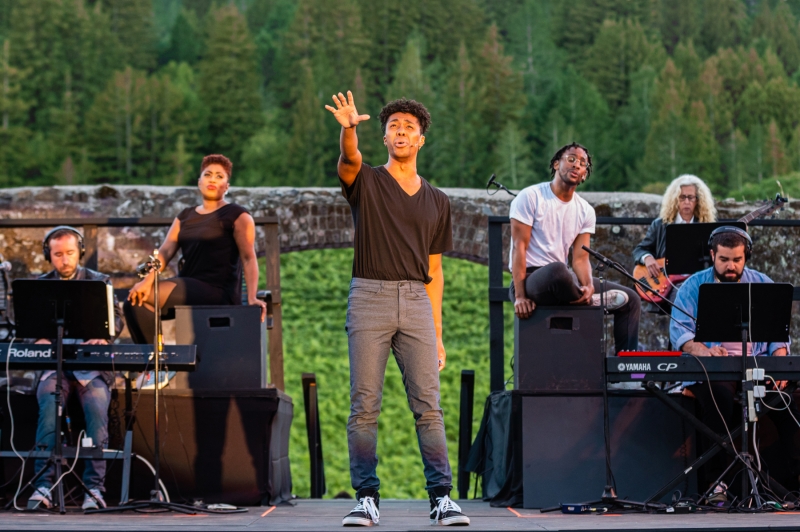 Act 1 begins with "My Country," solidifying a humble allegiance to a country rooted in dreams and inspiration with unified people committed to making a profound difference. Then "Ventura Highway" embodies the open air surroundings as we begin our journey around America on Route 66.
Just like the theme, the Transcendence Theatre cast is made up of diverse and exceptional talent from all across the country, featuring Broadway, Off-Broadway and National Tour performers, as well as television and film stars.
Billy Cohen plays solo guitar while perched high above stage left to sing an incredible "Rocky Mountain High" just as the sky is beginning to darken. "Life in the Northern Town" is a true blast from the 80's past, flooding us (or at least me) with nostalgia from the simpler years. "Dancing in the Street" showcases the company's vocal talents and dance skills and is an entertaining crowd pleaser. Belinda Allyn performs a piercing and provocative "Reflection" from Disney's 'Mulan,' and Arielle Crosby is perfection singing "New York, New York" which she patiently allows to build with powerful vocal crescendo. Meggie Cansler Ness confidentently flaunts her usual quirkiness and charm as a Transcendence Theatre veteran, and the remaining cast is exceptional in their individual and ensemble roles.
As with all road trips, you eventually come home. A glorious "I Left My Heart in San Francisco" marks the return of home with all the warmth of your favorite pillow.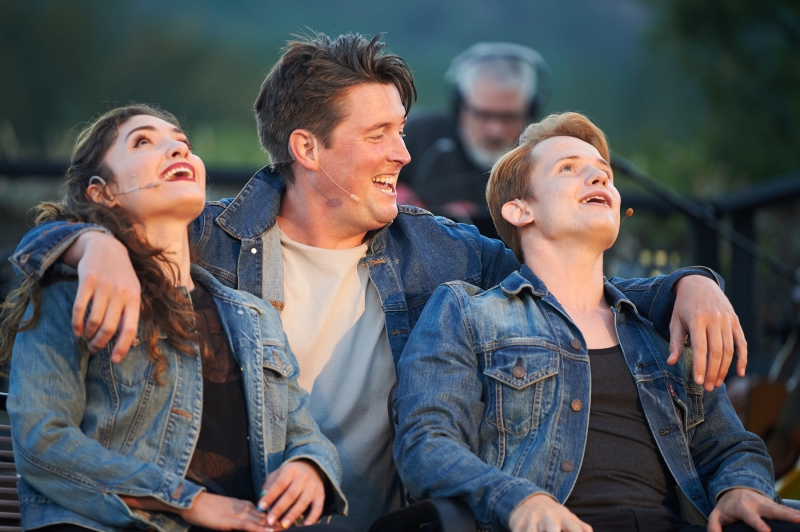 Susan Draus directs an impeccable five piece band comprised of keyboards, drums, guitar and bass with sound design by Nils Erickson. Jeffrey Porter's lighting design is always spot-on, enhancing the stage and cast with warmth and beauty in this Field of Dreams. And choreography by Jessica Lee Coffman is tight and lively, allowing the pace of the show to flow smoothly and flawlessly.
It was an absolute pleasure to return to the magical Jack London State Historic Park and support 10 years of spectacular talent. It is evident through resiliency, dedication, passion, unity, and love, that not only can Transcendence Theatre Company survive a global pandemic, but it can rise up through the ashes and thrive!
When in wine country, drink the wine! As Transcendence Theatre's signature wine sponsor, Benzinger Family Winery offers award-winning, biodynamic, organic and sustainable wines with family values. It was a pleasure to sample their wines prior to showtime. The premier season wine sponsor is Viansa Sonoma Winery, a 4th generation Italian family-owned winery with wines inspired by Italy and crafted in California. Other VIP wine pourers include Paradise Ridge Winery and Charles Krug Winery.
Picnicking begins at 5pm (2-½ hours prior to showtime) with food and beverages available to purchase. A $129 VIP ticket includes VIP parking, a pre-show VIP private area, 2 drink tickets and VIP seating, which has been expanded to 500 patrons. General admission with reserved seating is $49.
Tickets are selling fast! Get on the bus and take a 'Road-Trip!' with Transcendence Theatre, which runs through August 29th. For tickets and more information, visit www.bestnightever.org.