Click Here for More Articles on SHAKESPEARE SPOTLIGHT
BWW Review: King Charles III Rules at Playhouse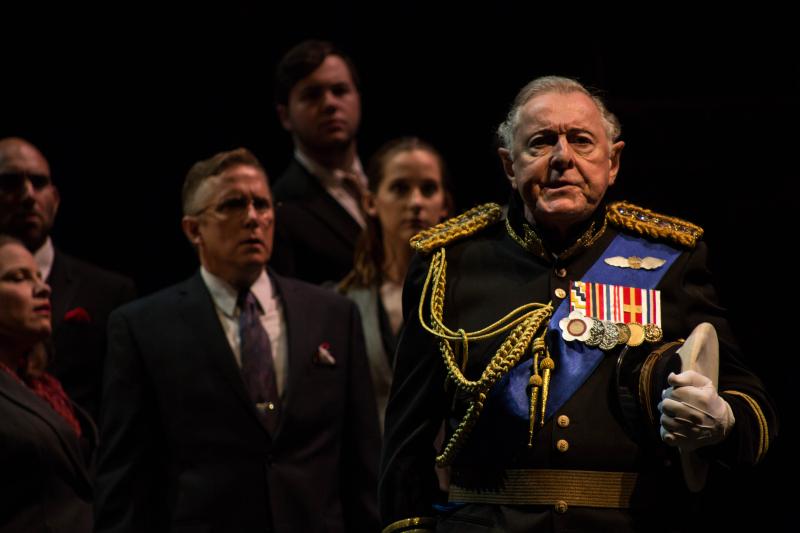 KING CHARLES III closed on Broadway earlier this year. Though it won the 2015 Olivier Award for Best New Play, I suspect this regional premiere will be a
rare opportunity to see it, or at least a quality production of the show.
I saw it on the second weekend and the rough spots the opening night critics noted were polished out. (This coming weekend will be your last chance.)
Done right, as it is by Playhouse on the Square, it's an absorbing and ambitious evening of theatre. Anything less could spell disaster. Bringing this plausible alternate world to life is quite a feat.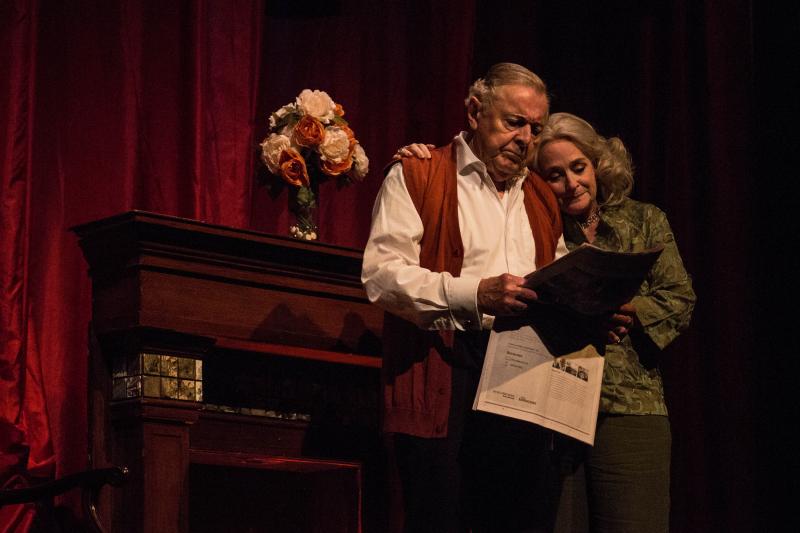 Not only did playwright Mike Bartlett pen this neo- Shakespearean epic in blank verse (meaning iambic meter with some pithy rhymed couplets thrown in), he also centered it around living celebrities: the British Royal Family, and it's not a farce.
There are echoes of MacBeth, Hamlet, Richard III and Henry IV, but the work never feels derivative, coy, or suffocatingly self-conscious.
Bartlett's use of the modern English language is beautiful and the performances are strong. The cast members aren't doing impressions of the people they portray, they inhabit the roles with frank authenticity. That said, the need for British dialects across the board, combined with the metrical scripting made the performances a bit more presentational than organic. If there is one slight deficiency it's that some cast members' dialects are more consistent than others.
But that doesn't detract from their ability to bring a sense of humanity and intimacy to the Royals and help us question the relevance of the monarchy in today's world.
Is the House of Windsor nothing more than a vestige of the England's imperial past? Or are they a beloved and meaningful force in an age where charisma rules the day? Do they earn their keep, or shamelessly drain the public coffers to support their extravagance? Can those who are thrown into their roles on the public stage at birth live modern lives within a framework of the past? Last, but certainly not least, what would happen if they tried to use their power? Those are questions the show explores.
Act one opens with mystique and melancholy. Queen Elizabeth II has died, leaving Prince Charles heir to the throne. His stoicism is part British stiff upper lip, part royal duty, and part realization that he is about to be king.
Coming late to the stage that he has so long prepared for leaves him with pent-up ambition.
Unlike the U.S., Great Britain has no constitution, and its laws grant the monarchy real power. Queen Elizabeth, who was crowned in 1952, was not inclined to throw her weight around. But in this play, Charles, armed with an arsenal of knowledge and a cast iron will defies parliament . . . and the rest is speculative future history.
This production has all the great Shakespearean elements: ghosts, power struggles, familial discord, star-crossed lovers, powerful patriarchy and influential wives. Like Phillip Hughen's brilliant set, there are subtle surprises and a great deal hanging in the balance.
I can't bear to spoil the plot. Suffice it to say that odds are even if you know where it's going, you won't know how it's going to get there.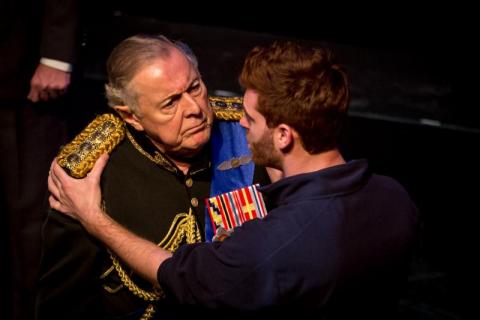 Jim France, makes his Playhouse on the Square debut as King Charles III. Christina Wellford Scott is his wife, Camilla, Duchess of Cornwall, Ian Lah (& Jared H. Graham (as his sons William Duke of Cambridge & Prince Harry.) Jamie Boller makes her Playhouse on the Square debut as Kate, Duchess of Cambridge. King Charles III also features Playhouse on the Square Company Members Brooke Papritz as Jess, David Foster (and Michael Gravois) as James Reiss, Press Secretary to King Charles III and Tristan Evans, Prime Minister. Kristin Vandervort, Tony Isbell and Greg Szatkowsky carry small, but pivotal roles, and the entire ensemble is excellent. King Charles III is directed by Playhouse on the Square Resident Company Member Dave Landis. Special kudos to Carter McHann for marvelous sound design.
No tune to whistle as you leave this show
But you might speak in iambs when you go.
It's one that I would highly recommend.
Buy tickets now, and why not bring a friend?
Photos Courtesy of: FindMemphis(McDonald/Simmers)
Through October 9th
Playhouse on the Square
60 South Cooper Street
Memphis, Tennessee
Box Office: (901) 726-4656