BWW Interview: Ilia Volok Brings DIARY OF A MADMAN Back from Dubai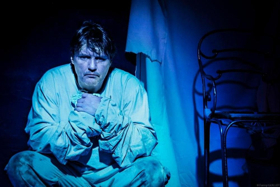 Ilia Volok's critically acclaimed one-man show, DIARY OF A MADMAN, was just nominated for a New York Innovative Theater Award in the best solo performance category.
When I saw the show last fall, I noticed it drew a particularly eclectic audience--people of all ages, from all walks of life. That popular demand that led to an extended run came as no surprise to me because Gogol's classic, poignantly brought to life, explores two issues that, I believe, are exacerbated by our current social climate: loneliness and the human propensity for dreams and delusions. Volok's bittersweet portrayal of Poprishchin made the character an Everyman instead of a curiosity. I wasn't surprised the show had broad appeal, but I wouldn't have guessed its next stop would be Dubai.
When I caught up with Ilia to learn more, he was juggling two television bookings, one in Atlanta, the other in New York, and had just taped several auditions. He was gracious and forthcoming, but by necessity, our conversation was brief. (I made up for that brevity by including some powerful photos by Fanny Guillot.)
---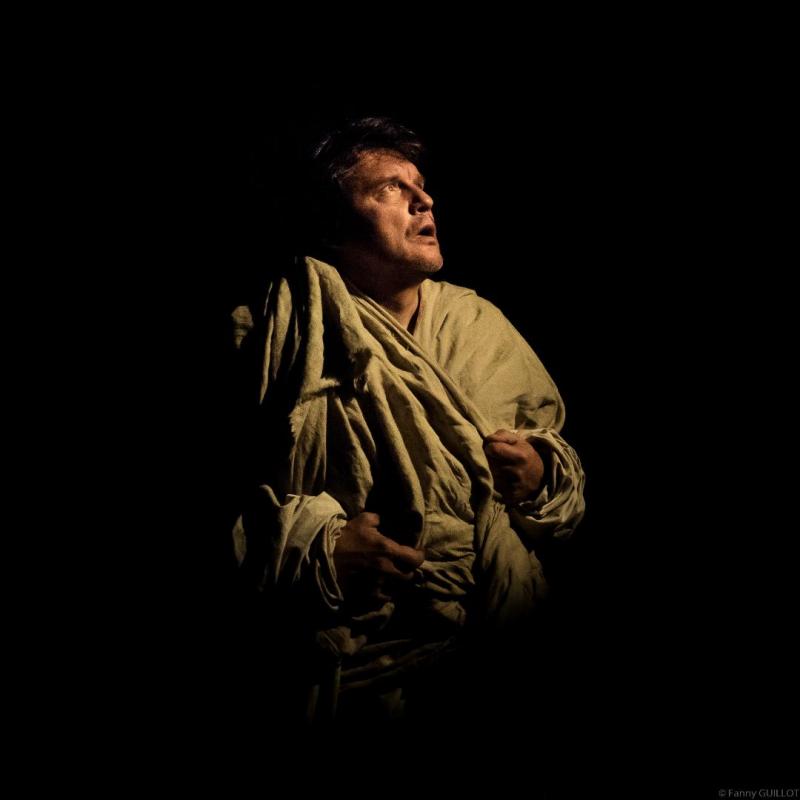 How did your run in Dubai come about?
A young and ambitious actor/director and theater producer from Dubai happened to see the show in NY. Together, with his partner, they invited me to perform at
Dubai's Junction Theater
under the umbrella of their
Production Company
Chapter One Creates.
That's a 7,000 mile journey. Were the logistics of taking your show that far complicated?
When Eugene Lazarev and I developed this show in 2012, we designed it for mobility. All I had to take with me were my robe and my shoes. The stool was provided.
I saw your play in New York, and was acutely attuned to the audience response. Did the audience in Dubai react to the humor and pathos in generally the same way, or were their reactions perceptibly different?
It seemed to me that in Dubai, there was a bigger response to the humor in Gogol's writing.
In New York, you made yourself accessible to audience members after the show. Did you do the same thing in Dubai? If so, do any interesting moments stand out?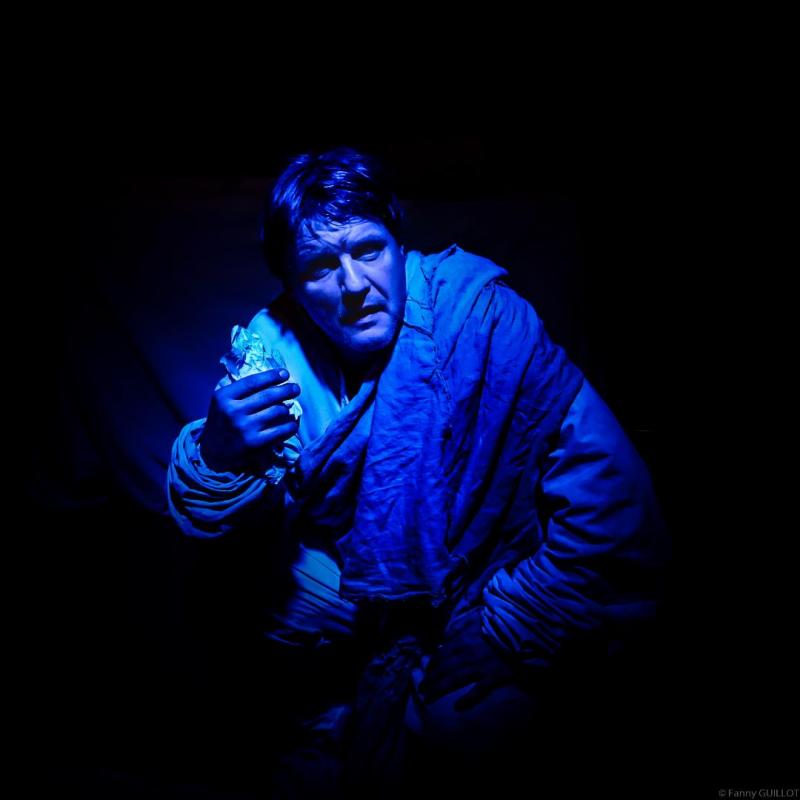 Yes, I again, made a point to meet the audience after the show. What was great was to see is the large number of young theater goers. It was fascinating to see how inspired and exited they were.
Did your experience in Dubai give you any new insights that might influence your upcoming performances?
As an actor/performer, I learn from every show, every performance, every audience. Having performing the show in Dubai, proved once again that the DIARY OF A MADMAN is a story that people all over the world can relate to.
You have reprised this show many times in many venues over the past six years. Do you know - or can you estimate - how many performances you have given?
No fewer than 100 performances.
A lot of people now think of you as the definitive Poprishchin. Do you think you'll ever retire that role or pass the torch to another actor?
Since the discovery of Gogol's writing and the discovery of Poprishchin is endless, I think I'll play the show for a long time... As far as the torch- I don't have a monopoly on Poprishin's character-I would love to see many different interpretations.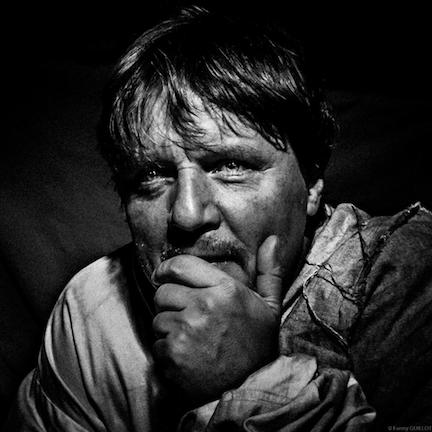 Do you have any plans or desire to bring DIARY OF A MADMAN to the screen?
Absolutely, I have several ideas/approaches circling around in my head. I'm still trying to find the ultimate solution that will give the movie version the same impact on the audience as the stage version.
---
DIARY OF A MADMAN will be part of The ATA Classic Summer Series
July 19 - August 5. Other Featured programs are:
ONE-ACTS: CHEKHOV/STRINDBERG THE BOOR by Anton Chekhov
THE STRONGER by August Strindberg
THE PROPOSAL by Anton Chekhov and
THE CHERRY ORCHARD by Anton Chekhov
Nikolai Gogol'S DIARY OF A MADMAN ADAPTED BY AND STARRING Ilia Volok DIRECTED BY EUGENE LAZAREV Will be performed: Friday July 20@8pm, Saturday July 21@8:00 pm and Sunday July 22@3pm. For more information Visit http://www.americantheatreofactors.com/. Tickets are available at the door at via: https://www.smarttix.com/Event/dia37C
Related Articles View More Off-Broadway

Stories

Shows
Caroline Sposto is a writer, producer, actor and startup entrepreneur. More information about her can be found at http://www.whycaroline.com