Caroline Cronin
MOST POPULAR ARTICLES
LAST 30 DAYS
BWW Review: EVITA, Regent's Park Open Air Theatre
Posted: Aug. 9, 2019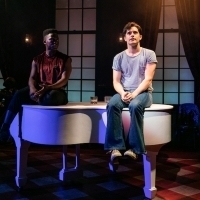 BWW Review: THE VIEW UPSTAIRS, Soho Theatre
Posted: Jul. 25, 2019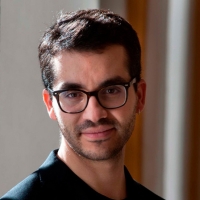 BWW Review: PROM 23: SWAN LAKE, Royal Albert Hall
Posted: Aug. 8, 2019


LAST 365 DAYS
Review: AN EVENING WITH JASON ROBERT BROWN
Posted: Apr. 1, 2019


BWW Review: FIVER, Southwark Playhouse
Posted: Jul. 7, 2019


BWW Review: BEN PLATT CONCERT: SING TO ME INSTEAD, Eventim Apollo
Posted: Jun. 17, 2019


BWW Review: EVITA, Regent's Park Open Air Theatre
Posted: Aug. 9, 2019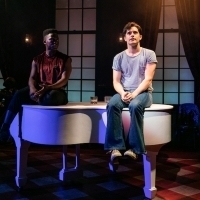 BWW Review: THE VIEW UPSTAIRS, Soho Theatre
Posted: Jul. 25, 2019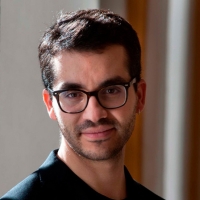 BWW Review: PROM 23: SWAN LAKE, Royal Albert Hall
Posted: Aug. 8, 2019


BWW Review: EVITA, Regent's Park Open Air Theatre

August 9, 2019

It's official. Regent's Park Open Air Theatre has found its niche, in hosting productions that are inventive and bold reimaginings of well-established works. We had Jesus Christ Superstar, Little Shop of Horrors...and now we have Jamie Lloyd's Evita, which dazzles with an interpretation that is stylistically groundbreaking.
---
BWW Review: PROM 23: SWAN LAKE, Royal Albert Hall

August 8, 2019

The BBC Philharmonic made a triumphant return to the BBC Proms for Prom 23: a concert showcasing the work of two of Russia's finest classical exports - Rachmaninov and Tchaikovsky.
---
BWW Review: THE VIEW UPSTAIRS, Soho Theatre

July 25, 2019

The View Upstairs tells the story of the 1973 arson attack on a gay bar in New Orleans, through the lens of a time-travelling millennial who exists as part of the modern day LGBTQ+ community.
---
BWW Review: FIVER, Southwark Playhouse

July 7, 2019

The Southwark Playhouse has made a name for itself in featuring new musicals and inventive revivals. It's a venue that provides a platform for productions that are lesser-known, but have the potential to go further and I suspect with Fiver, they have an uncontested hit on their hands.
---
BWW Review: BEN PLATT CONCERT: SING TO ME INSTEAD, Eventim Apollo

June 17, 2019

Known for his breakout role in the Pitch Perfect films and subsequently the likes of Book of Mormon and Dear Evan Hansen, Ben Platt has carved out a very successful career for himself across the pond. Over here in the UK, we've not had the pleasure of experiencing his star status on stage, but judging by the reaction he received on Saturday night showcasing his debut album Sing To Me Instead at the Eventim Apollo, his fanbase is just as powerful.
---
BWW Review: AN EVENING WITH JASON ROBERT BROWN, Theatre Royal Haymarket

April 1, 2019

Jason Robert Brown's annual pilgrimage to the UK culminated this year in an intimate concert at the Theatre Royal Haymarket, launching its 'Sunday Encounters' residencies. Known for his penchant for writing a rather lengthy tune, Brown kept this show to a timely 130 minutes…which left his audience desperate for more.
---