Caroline Cronin - Page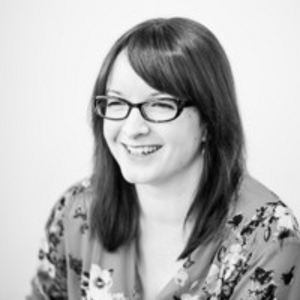 Caroline has over seven years' experience as a theatre journalist, spanning three different publications. Now an established member of the BroadwayWorld team, Caroline specialises in musical theatre and cabaret, having reviewed a wide variety of productions, both in and off the West End.
Caroline has also conducted some high-profile industry interviews, including the likes of Caissie Levy and Oliver Tompsett, which she cites as among some of her career highlights.
Her favourite theatre space is Southwark Playhouse, and can often be found swigging wine at a variety of stagey establishments across London.
MOST POPULAR ARTICLES
LAST 30 DAYS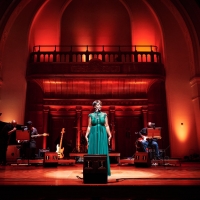 BWW Review: TURN UP LONDON, Cadogan Hall
Posted: Jul. 13, 2020


Cedric Neal Talks SONGS FOR A NEW WORLD
Posted: Jul. 14, 2020


LAST 365 DAYS
BWW Review: TWELFTH NIGHT, National Theatre at Home
Posted: Apr. 24, 2020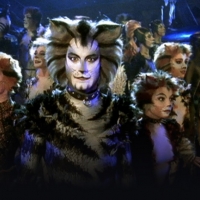 BWW Review: CATS, The Shows Must Go On
Posted: May. 16, 2020


BWW Review: FLOWERS FOR MRS HARRIS, Chichester Festival Theatre
Posted: Apr. 11, 2020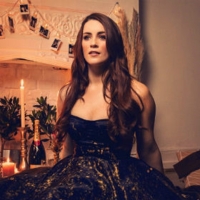 BWW Review: LUCIE JONES LIVE AT THE ADELPHI, Adelphi Theatre
Posted: Feb. 17, 2020


BWW Review: THE PIRATE QUEEN, London Coliseum
Posted: Feb. 24, 2020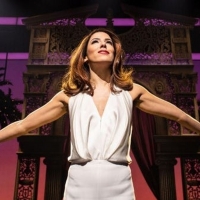 BWW Review: PRETTY WOMAN, Piccadilly Theatre
Posted: Mar. 2, 2020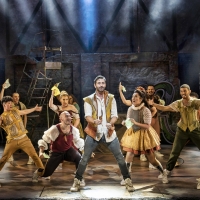 Oliver Tompsett Talks New Musical & JULIET
Posted: Nov. 8, 2019


BWW Review: TURN UP LONDON, Cadogan Hall

July 13, 2020

What Club11 London has always done so brilliantly is unite communities, and Turn Up London is perhaps their most effective and important example of that.
---
VIDEO: Christina Modestou Sings 'Anytime You Need A Friend' for Mental Health Awareness Week

May 21, 2020

During this unsettling time, here at BroadwayWorld we've been buoyed by witnessing the outpouring of support, encouragement and collaboration that members of the arts community have been offering each other as the weeks have passed.
---
BWW Review: CATS, The Shows Must Go On

May 16, 2020

Cats. Possibly the most recognisable Andrew Lloyd Webber creation, known worldwide for its elaborate feline choreography and signature song 'Memory'. Its profile makes it the perfect candidate to close the 'The Shows Must Go On' streaming series of Lloyd Webber productions, which has successfully raised over $500,000 across the past seven weeks.
---
BWW Review: TWELFTH NIGHT, National Theatre at Home

April 24, 2020

The hype around the National Theatre's production of Twelfth Night when it premiered in 2017 was, understandably, centred around Tamsin Greig. Not necessarily because of her celebrity status (although that of course will have been a factor), but primarily because she would be undertaking a gender-swapped role - from Malvolio to Malvolia.
---
BWW Interview: David Hunter Talks WAITRESS Closing and ALL THE WEB'S A STAGE

April 20, 2020

David Hunter has become a renowned West End leading man - from Guy in Once to Charlie Price in Kinky Boots, and, most recently, Dr Pomatter in Waitress. Since theatres went dark and lockdown began, he's kept himself busy (and his fans entertained) by actively creating and sharing new material online with his trademark infectious enthusiasm. We had a natter to David about his involvement in the upcoming All The Web's a Stage online concert, why he'll miss Waitress so much, and which of his previous roles he thinks would cope best in a lockdown.
---
BWW Review: FLOWERS FOR MRS HARRIS, Chichester Festival Theatre

April 11, 2020

Premiering at Chichester Festival Theatre in September 2018 (although first produced in Sheffield in 2016), Daniel Evans' production of Flowers for Mrs Harris takes us on a heart-warming journey of self-discovery. Based on Paul Gallico's 1958 novel of the same name, Rachel Wagstaff's book is overflowing with an authentic sense of humanity, and what it means to truly find oneself.
---
Flashback: LEND ME A TENOR at the Gielgud Theatre

April 9, 2020

It's a strange old time right now, with our beloved theatre community mourning the loss of jobs, of creative outlets, and of the human connections that theatre is so brilliant at creating. This collective grief is felt over at BroadwayWorld UK too, and we want to do what we can to continue celebrating the industry we love so much, so we've launched a series of features that celebrate musicals and plays from days gone by.
---
BWW Review: PRETTY WOMAN, Piccadilly Theatre

March 2, 2020

A stage adaptation of Pretty Woman makes a lot of sense. It's possibly one of the most beloved movies of its time, with its iconic costumes and quotable one-liners...and it propelled the ever-popular Julia Roberts into superstardom.
---
BWW Review: THE PIRATE QUEEN, London Coliseum

February 24, 2020

Some might consider The Pirate Queen an odd choice for a producing debut, but Tom Gribby clearly has an affection for the material and no-one can question the credentials of the great Boublil and Schonberg - most notable for writing the book and score to Les Misérables and Miss Saigon.
---
BWW Review: LUCIE JONES LIVE AT THE ADELPHI, Adelphi Theatre

February 17, 2020

Lucie Jones has certainly earned her musical theatre stripes in the past few years. Stints in Rent, Legally Blonde, and more recently Waitress, have cemented her as one of our most accomplished musical theatre actresses. And last night during Lucie Jones Live at the Adelphi, as theatreland came together to celebrate her talents, Jones showcased her authentic self and it was a delight to witness.
---
BWW Review: WHITE CHRISTMAS, Dominion Theatre

November 26, 2019

Nikolai Foster's production of White Christmas is the second in five years to run at the Dominion Theatre. The last a?" directed by Morgan Young a?" was a solid affair, but pales in comparison to this version which sparkles from top to toe.
---
BWW Review: DEAR EVAN HANSEN, Noel Coward Theatre

November 20, 2019

Anxiety. Isolation. Depression. One would be forgiven for thinking that a musical addressing such weighty topics would be downbeat and maudlin - yet Dear Evan Hansen is anything but.
---
BWW Interview: Oliver Tompsett Talks New Musical & JULIET

November 8, 2019

The most famous love story of all time. Remixed. That's the opening strapline for & Juliet, the new British musical that is now in previews in London, after a successful run in Manchester. & Juliet picks up the Shakespearean story we all know and love and runs with it, turning it on its head and posing the question: What if Juliet's famous ending was really her beginning? Punctuated with a plethora of pop hits from music mogul Max Martin, & Juliet looks set to shake up the musical theatre landscape and deliver audiences something that's fresh and engaging. We chat to musical theatre legend Oliver Tompsett.
---
BWW Review: NOISES OFF, Garrick Theatre

October 4, 2019

Sheer brilliance. Any lesser description wouldn't do justice to the new production of Noises Off that has come barreling into the West End on a wave of relentless belly laughs.
---
BWW Review: BIG THE MUSICAL, Dominion Theatre

September 17, 2019

BIG the Musical first premiered on Broadway in 1996 and closed after just six months. It had its UK & Ireland premiere in Plymouth in 2016, shortly followed by a stint in Dublin - both starring Jay McGuiness as Josh, who reprises the role for this West End production.
---
BWW Review: CAISSIE LEVY, Cadogan Hall

September 17, 2019

Caissie Levy made her triumphant return across the Atlantic on Sunday night, marking her first UK performance since 2013. Club 11 London has delivered some brilliant Broadway belters to us over the past year, but the inclusion of Levy in this repertoire has elevated its offering to the next level.
---
BWW Review: PROMS IN THE PARK, Hyde Park

September 17, 2019

The BBC Proms closed another year with literal bangs, as the Last Night of the Proms played out at Proms in the Park in a blaze of fireworks, alongside the more traditional classical performances over at the Royal Albert Hall.
---
BWW Review: TORCH SONG, Turbine Theatre

September 8, 2019

It's an exciting time for London theatre at the moment, and never more so than when a brand new theatre opens, leaving us brimming with anticipation at the potential to come. Torch Song is the inaugural production at The Turbine Theatre a?' a trendy and intimate space at Battersea Power Station a?' and it' proven to be an excellent launch pad for what will hopefully be a long life for Paul Taylor-Mills' new venture.
---
BWW Interview: Caissie Levy Discusses Her London Concerts

September 6, 2019

Caissie Levy was last seen in London in 2012 when she originated the role of Molly in the West End production of Ghost at the Piccadilly Theatre, and went on to perform a two-night residency at the Hippodrome in 2013. She's since originated the role of Elsa in the Broadway production of Frozen. On 15 September, she is back in the UK for one night only, performing at Cadogan Hall as part of Club 11 London's mission to bring Broadway to our capital.
---
BWW Review: EVITA, Regent's Park Open Air Theatre

August 9, 2019

It's official. Regent's Park Open Air Theatre has found its niche, in hosting productions that are inventive and bold reimaginings of well-established works. We had Jesus Christ Superstar, Little Shop of Horrors...and now we have Jamie Lloyd's Evita, which dazzles with an interpretation that is stylistically groundbreaking.
---