Feature: THE MUST SEE SHOWS LIST 2023 at AUSTRIA/GERMANY
What's up, 2023
Ready for a new year full of splendid shows and numerous Opening Nights. Here is my short list of some of this year's recommendable shows you can't miss.
Hedwig And The Angry Inch with music and lyrics by Stephen Trask and a book by John Cameron Mitchell, starring Drew Sarich and Ann Mandrella Wolfgang Ebner's Vindobona.
Natasha, Pierre, and The Great Comet of 1812, one of the much too underrated Broadway Shows, will open at the Landestheater Linz for the first time in Europe.

Harry Potter And The Cursed Child Hamburg. The definitive stage version is getting a facelift. From February 19th, The Cursed Child will be played as One Part, like on Broadway.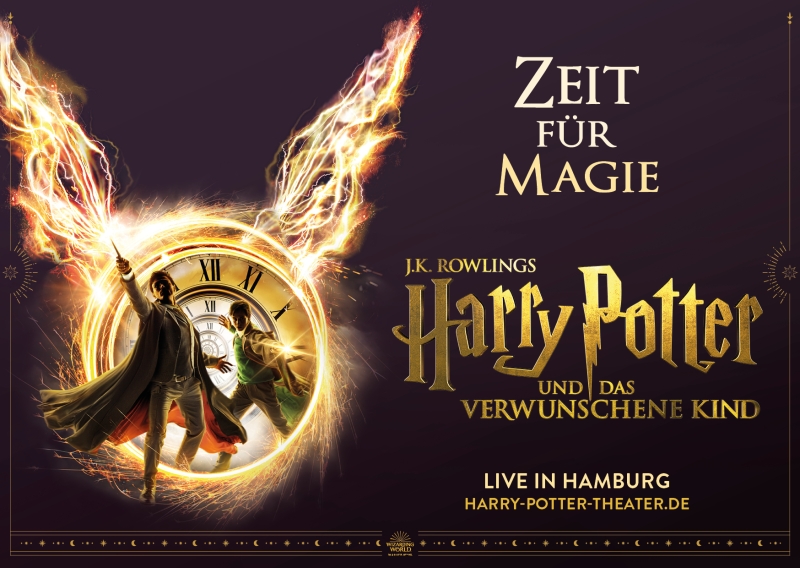 WEST SIDE STORY-The Tour, in a New Direction by Lonnie Price, is hitting the road through Europe.
Culinarical 6.0, directed by Rita Sereinig. A 4-course meal combined with Musical Hits presented by (hopefully) such excellent performers like Tanja Petrasek.
BÄM! 10 Years Musical Ensemble Linz Anniversary Concert. Ten years after the first Musical Opening Night, Linz became an institution in the German-speaking Musical area. Time to celebrate.
Jersey Boys, at the Musical Summer Amstetten. We have been discussing for ages that this show must come to Austria. We are delighted that the day finally comes but, on the other hand, quite sad because of Amstetten's concise and limited run. This show deserves a Long Run.
ZORRO The Musical with Music by The Gipsy Kings at Felsenbühne Staatz. There might be no better Open Air arena than the Felsenbühne for a show like this.
Elisabeth In Concert. Maya Hakvoort and Mark Seibert reprising their roles at the Musical Open Air sensation in a record-breaking third year in front of the beautiful Schönbrunn Palace.
Falco Meets Amadeus. The VBW's newest Musical production about Austria's most famous pop star, Falco, is celebrating its World Premiere at the Ronacher Theater later this year.
2023 is filled with shows, old and new, with fresh faces and familiar artists. If you don't have a New Year's Resolution, here is one for you. Go to the theater as often as possible; you won't regret it.