OUT OF CHARACTER: A Feminist Satire Through Literature Comes to the Butterfly Club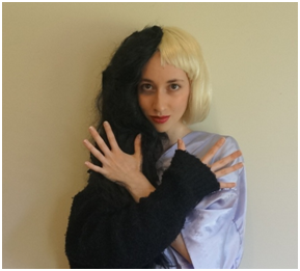 Through some of history's best-loved authors women are portrayed in literature in ways that are fascinating, hilarious and disturbing in equal measure. Out of Character considers some of the questions that have rarely been asked, what did fairy-tales really have to say? What would Charlotte Bronte have made of Edward Cullen? And what did thirteenth century women think about sex?
Taking well-known characters and authors, in monologue and music, Out of Character searches for an answer to what it is to be a woman and whether it is possible to break out of that womanly character. From the Garden of Eden through to 21st century romance, the show celebrates the curious, the strong, and the uncharacteristic women who have featured in literature throughout history.
Cristina Wells is a English and Theatre Studies major at the University of Melbourne. Her one-woman show Out of Character was first created for the University's theatre festival MUDFEST, the largest student theatre festival in Australia, where it won an award to perform at The Butterfly Club.
All those who love dark satire and literature are encouraged to come to The Butterfly Club from the 23rd to the 28th of January. Bookings recommended.
Cost: $25-32
Tickets: thebutterflyclub.com
More Hot Stories For You