SONGS TO GROW ON at Alliance Theatre
A Woody Guthrie concert for children! A family friendly concert event featuring American folk music legend Woody Guthrie's classic children's songs. Performed by Rob Lawhon and drawn primarily from Guthrie's iconic album Songs to Grow on for Mother and Child, this cycle of songs captures the whimsy, joy, and wonder of childhood in three chords & a whole lot of fun. Join Woody and his dog Arlo as they serenade Atlanta families with songs that celebrate the human spirit.
Ages
: For Families
News About SONGS TO GROW ON at Alliance Theatre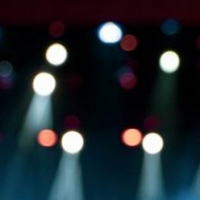 What's On Stage This Summer? Check Out Our Guide To Theatre Across The Country!
April 24, 2021
We've rounded up some of the top productions on stage this summer! Find something near you to see using our comprehensive guide below!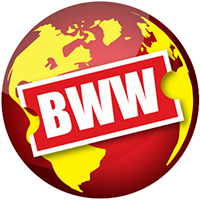 Alliance Announces Guest Artists For Its UNDER THE TENT Series
March 04, 2021
 The Alliance Theatre today announced three additional guest artists as part of its previously announced Under the Tent series.  In addition to its concert performances of WORKING: THE MUSICAL, BEAUTIFUL BLACKBIRD and SONGS TO GROW ON, the Alliance will provide its tent for performances by Tyrone Jackson & Friends, Sister Omelika, and The TINY Theater Company.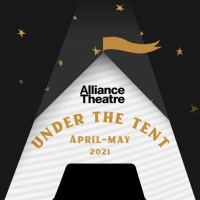 Alliance Theatre Announces Updates to 2020/21 Season, Featuring UNDER THE TENT Pop-Up Concert Series
January 27, 2021
The Alliance Theatre today announced updates to its 2020/21 season, including a new "Under The Tent" series to provide more socially-distanced performance options.  The "Under the Tent" series will include a concert staging of the Broadway hit WORKING: A MUSICAL, as well as concert-style performances of BEAUTIFUL BLACKBIRD LIVE and more.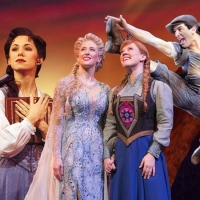 Everything to Know About Disney on Broadway!
November 01, 2019
Disney has officially been making magic on Broadway for 25 years! As BroadwayWorld previously reported, Disney on Broadway is partnering with Broadway Cares/Equity Fights AIDS to put on a special benefit to celebrate the momentous occasion. We're getting in on the celebration by looking back at Disney's show-stopping productions, from classics like Beauty and the Beast and Newsies to current favorites like Aladdin and Frozen. Check it all out!

BWW Interview: Follow the Bluegrass Brick Road! Niki Badua Previews THE WIZARD OF OZ at The Alliance Theatre
March 05, 2019
In the cannon of uniquely American stories, THE WIZARD OF OZ is among the very best. We spoke with star Niki Badua (Dorothy) about the unique style of this show, and what makes this performance so meaningful to her.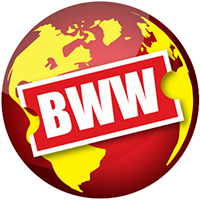 Tickets On Sale To MRS. MURRAY'S MENAGERIE At The Mad Ones And Ensembl
February 26, 2019
Ars Nova, "one of the most adventurous Off-Broadway companies" (New York Times), under the leadership of Founding Artistic Director Jason Eagan and Managing Director Renee Blinkwolt, is proud to announce that tickets are on sale for Mrs. Murray's Menagerie, created by The Mad Ones and Phillip James Brannon, Brad Heberlee, Carmen M. Herlihy and January LaVoy. Directed by Lila Neugebauer, Mrs. Murray's Menagerie kicks-off Ars Nova at Greenwich House and marks The Mad Ones' first production since their critically acclaimed play Miles For Mary.