Photos and Video: The Wall Crumbles at Alliance Theatre's Ground Breaking
Atlanta's nationally acclaimed ALLIANCE THEATRE celebrated its upcoming renovation with a special ground breaking last week on the Alliance Stage. Staff, Board Members, Donors and special guests donned hard hats as a large section of the stage wall toppled over, signifying the start to the theater's transformation. Scroll down for photos from the ground breaking, plus watch the moment the wall fell!
---
The project will include a complete transformation of the Alliance's main stage, the theater's rehearsal spaces, education spaces, and artist support spaces. The remodel will provide significant enhancements to patron experience, technology, and infrastructure. The Alliance will name its new main stage the Coca-Cola Stage at ALLIANCE THEATRE recognizing a major contribution from The Coca-Cola Company to the Woodruff Arts Center's Transformation Campaign.
"The transformation of this space will provide our city with a best-in-class venue that will attract even more top performances to delight our imaginations and take us to faraway places from the comfort of our new seats," said Helen Smith Price, President of The Coca-Cola Foundation. "Supporting the community, enriching arts and culture, and bringing people together have always been a part of Coca-Cola's mission for more than 130 years. We are thrilled to celebrate this groundbreaking today and even more excited to gather here again next year to celebrate the new Coca-Cola Stage at the ALLIANCE THEATRE."
Pearl Cleage, nationally recognized writer and Alliance Mellon Playwright in Residence, wrote and read a poem to commemorate the occasion.
The groundbreaking was bitter sweet for the staff of the ALLIANCE THEATRE who shared many touching and funny memories of the space, which has not had a renovation in its 48 year history. Actress Courtenay Collins fittingly captured some of the emotion in her parody tribute - Let It Go: ALLIANCE THEATRE renovation edition.
During the renovation, the Alliance will take all the shows of the 49th season on the road to multiple venues around the city. The Alliance plans to return to its new space in time for its 50th anniversary season in late 2018. Find out more about the Alliance's on-the-road season here.
Photo Credit: Greg Mooney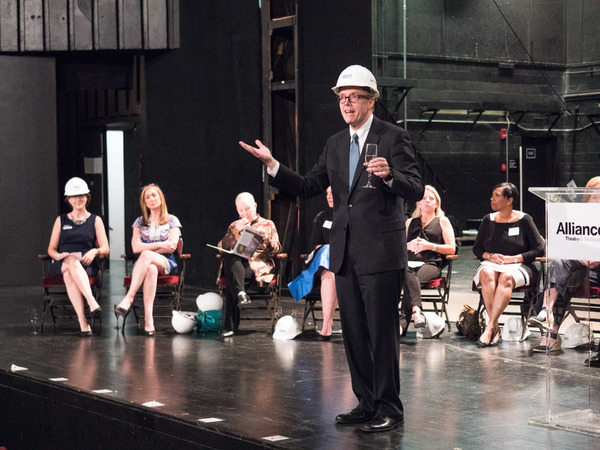 Reade Fahs, CEO, National Vision and Outgoing Board Chair of the
ALLIANCE THEATRE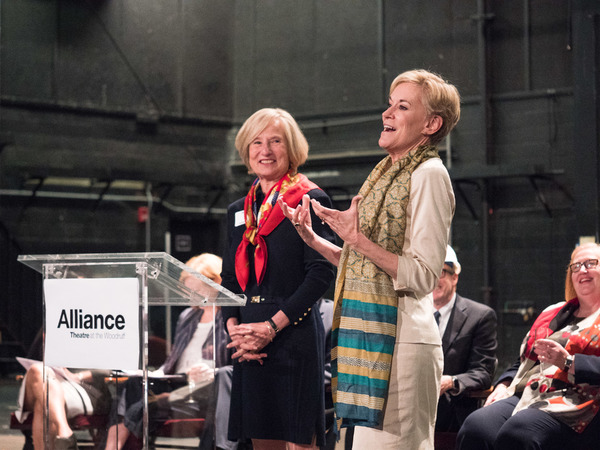 Incoming Board Co-Chairs, Anne Kaiser, VP of Community and Economic Development, Georgia Power Company, and Hala Moddelmog, President and CEO of the Metro Atlanta Chamber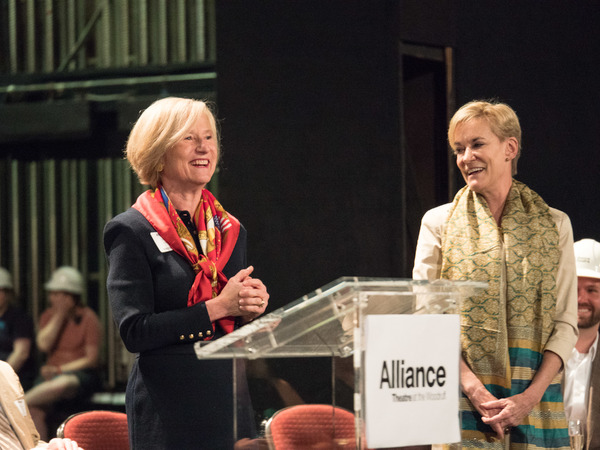 Incoming Board Co-Chairs, Anne Kaiser, VP of Community and Economic Development, Georgia Power Company, and Hala Moddelmog, President and CEO of the Metro Atlanta Chamber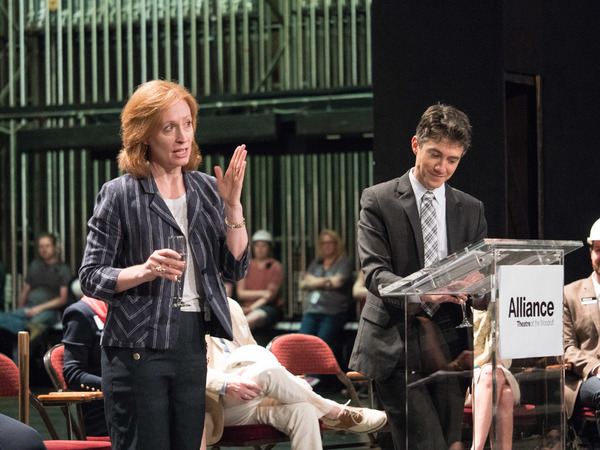 Jennings Hertz Artistic Director
Susan V. Booth
and Dan Reardon Director of Eduction & Associate Artistic Director, Christopher Moses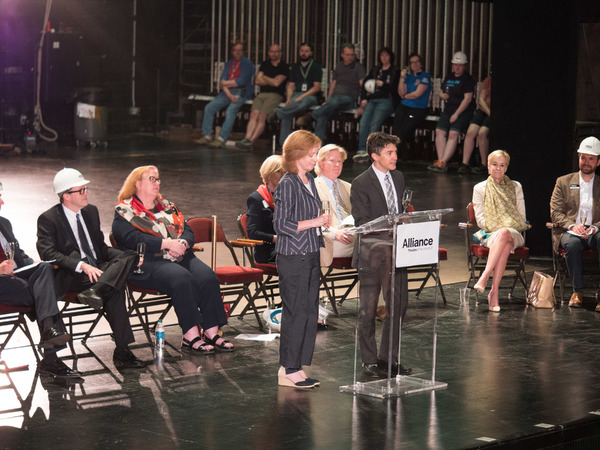 ennings Hertz Artistic Director
Susan V. Booth
and Dan Reardon Director of Eduction & Associate Artistic Director, Christopher Moses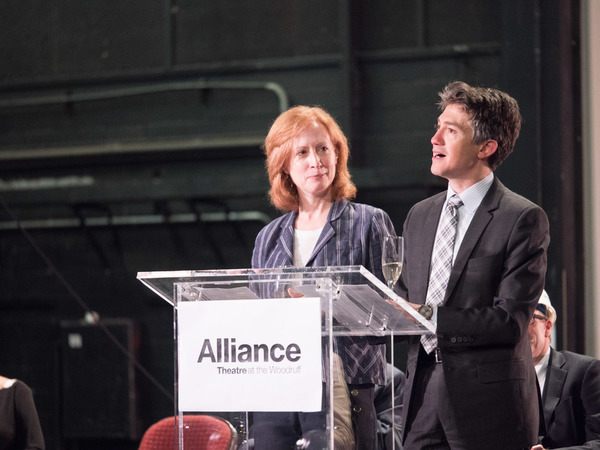 Jennings Hertz Artistic Director
Susan V. Booth
and Dan Reardon Director of Eduction & Associate Artistic Director, Christopher Moses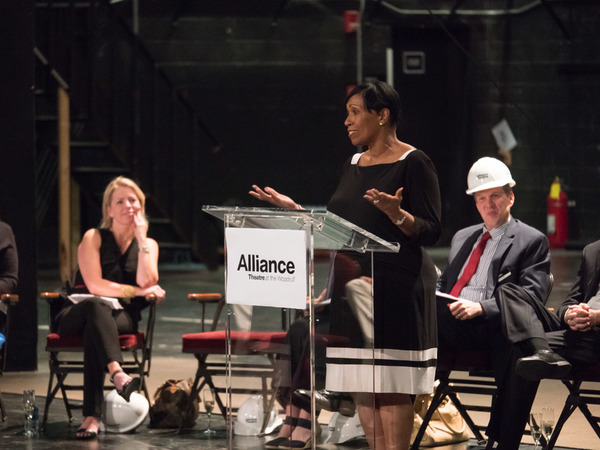 Helen Smith Price, VP of Global Community Affairs, The Coca-Cola Company, and President of The Coca-Cola Foundation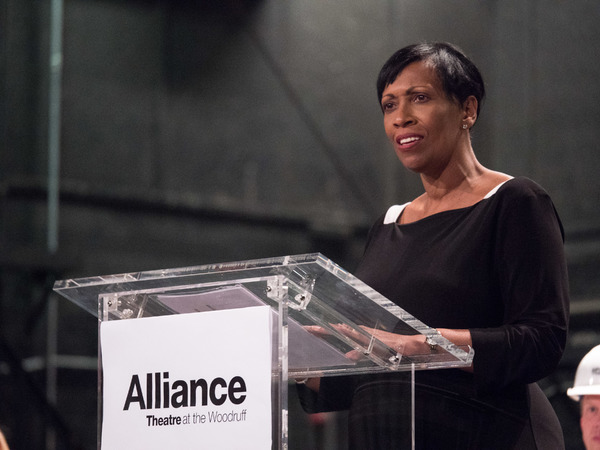 Helen Smith Price, VP of Global Community Affairs, The Coca-Cola Company, and President of The Coca-Cola Foundation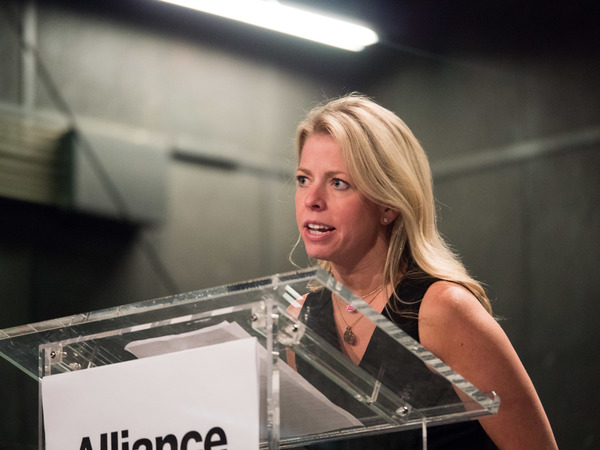 Pearl Cleage
, Mellon Playwright in Residence,
ALLIANCE THEATRE
; Janine Musholt, VP of Advancement, The Woodruff Arts Center; and
Kristin Hathaway
Hansen, Director of Long Term Giving and the Transformation Campaign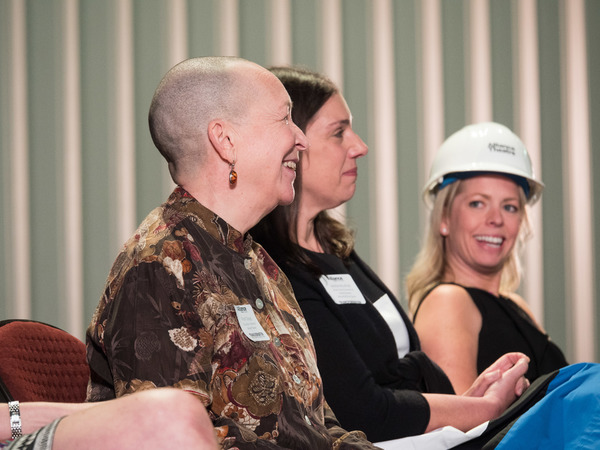 Pearl Cleage
, Mellon Playwright in Residence,
ALLIANCE THEATRE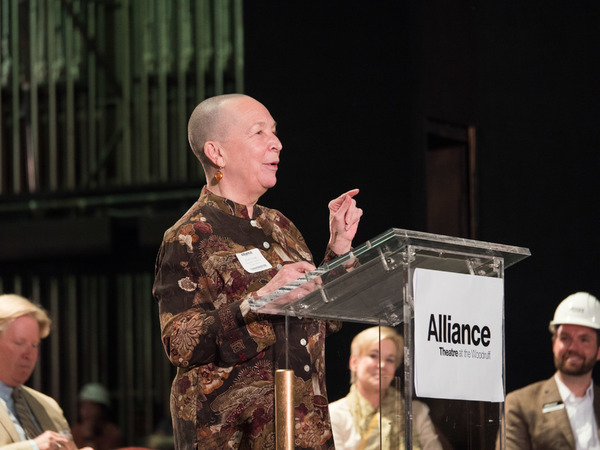 Pearl Cleage
, Mellon Playwright in Residence,
ALLIANCE THEATRE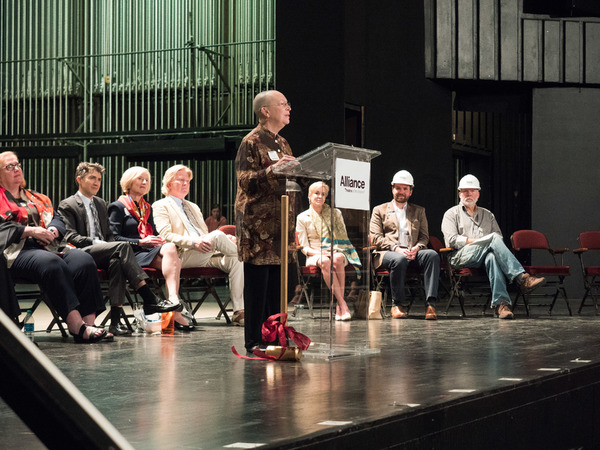 Pearl Cleage
, Mellon Playwright in Residence,
ALLIANCE THEATRE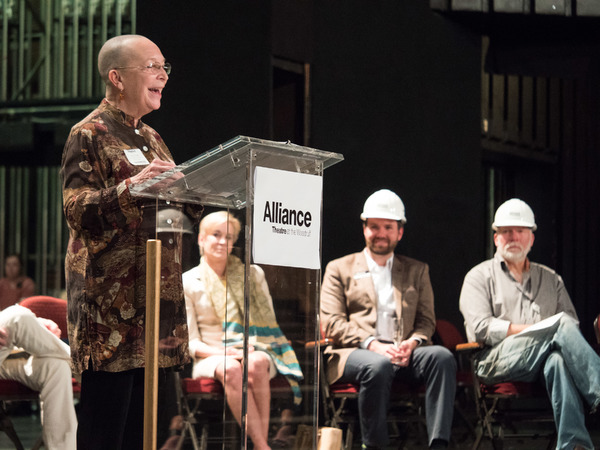 Pearl Cleage
, Mellon Playwright in Residence,
ALLIANCE THEATRE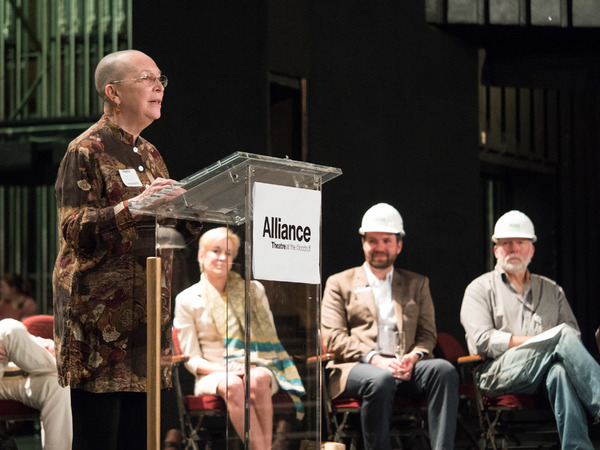 Pearl Cleage
, Mellon Playwright in Residence,
ALLIANCE THEATRE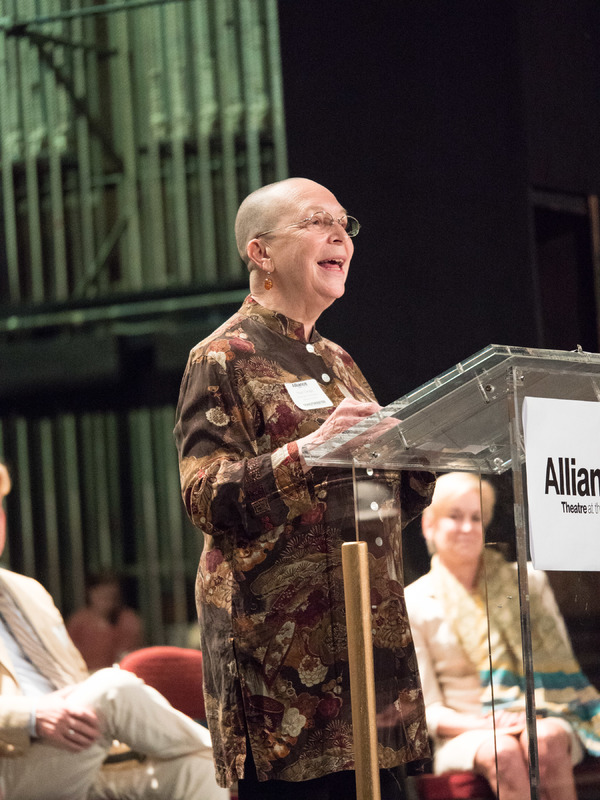 Pearl Cleage
, Mellon Playwright in Residence,
ALLIANCE THEATRE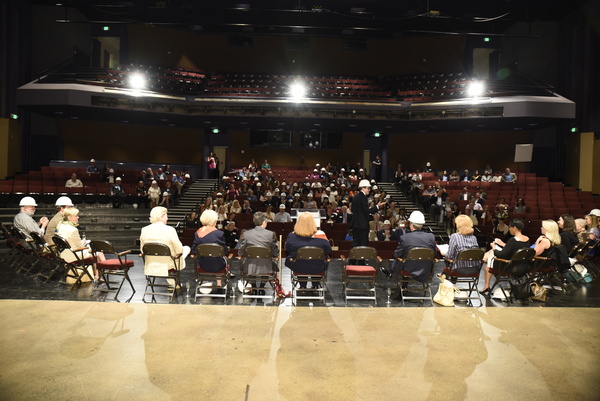 Reade Fahs, CEO, National Vision and Outgoing Board Chair of the
ALLIANCE THEATRE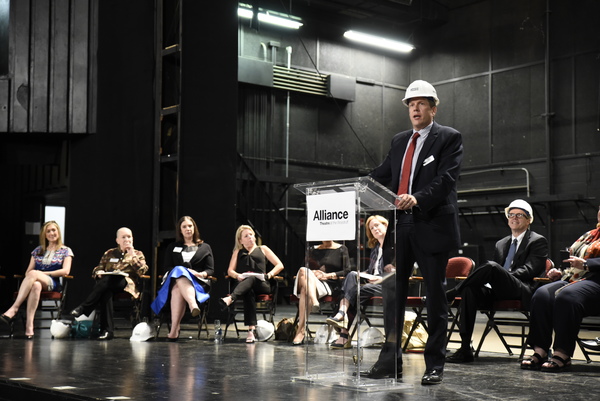 Mike Schleifer
, Managing Director,
ALLIANCE THEATRE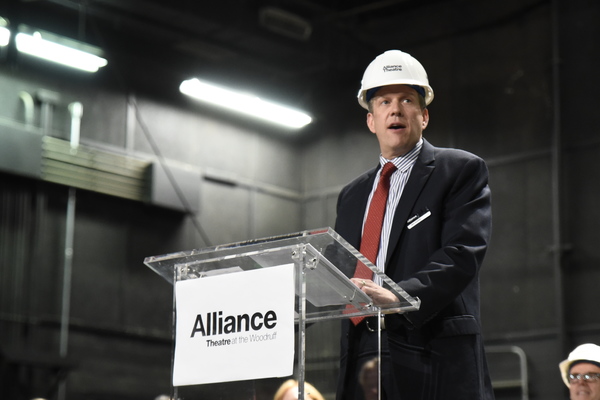 Mike Schleifer
, Managing Director,
ALLIANCE THEATRE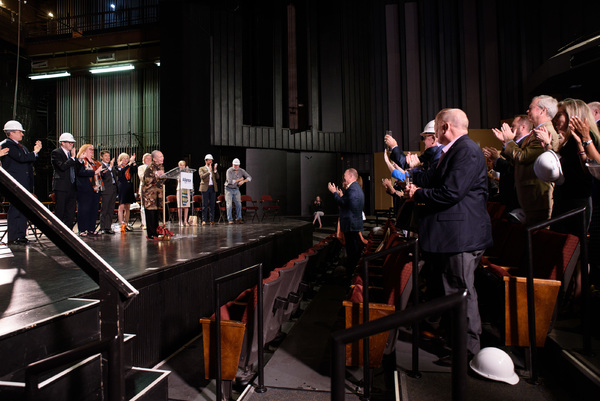 Pearl Cleage
, Mellon Playwright in Residence,
ALLIANCE THEATRE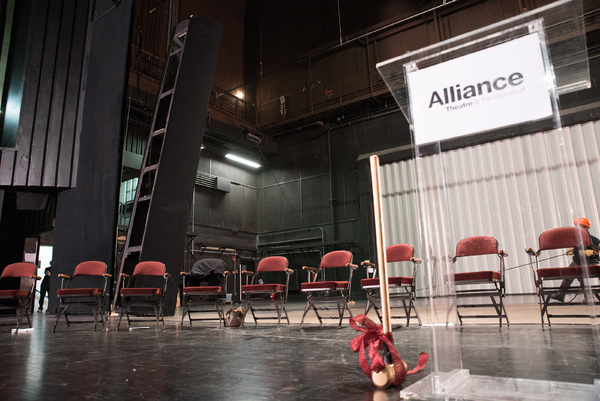 The wall falls at the
ALLIANCE THEATRE
groundbreaking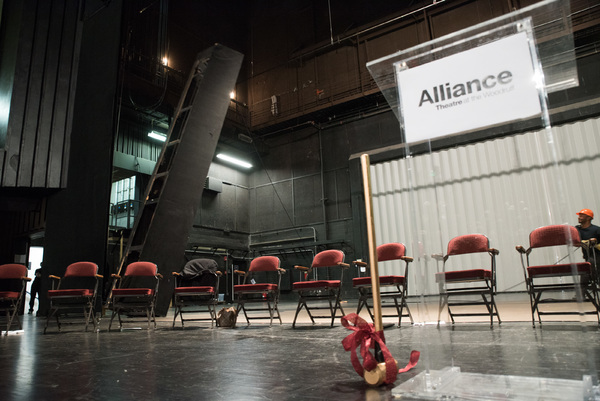 The wall falls at the
ALLIANCE THEATRE
groundbreaking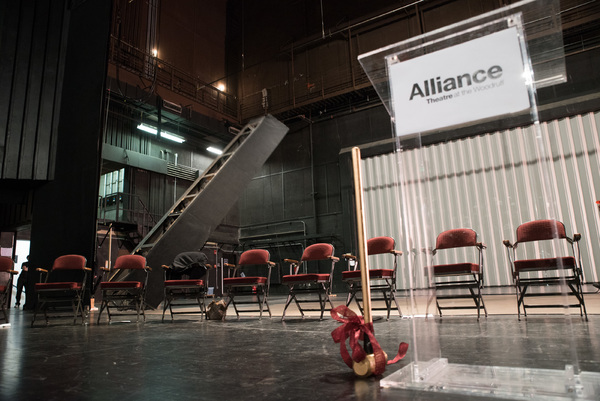 The
ALLIANCE THEATRE
groundbreaking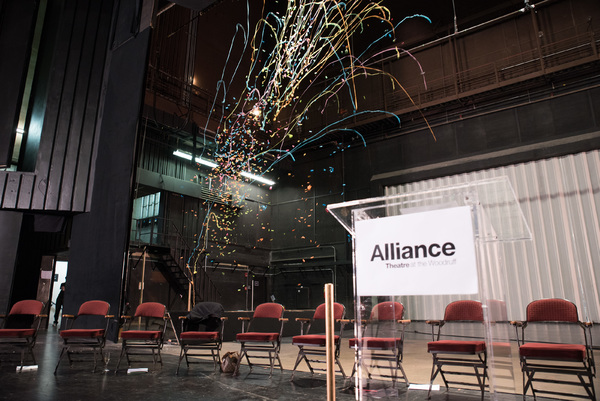 The
ALLIANCE THEATRE
groundbreaking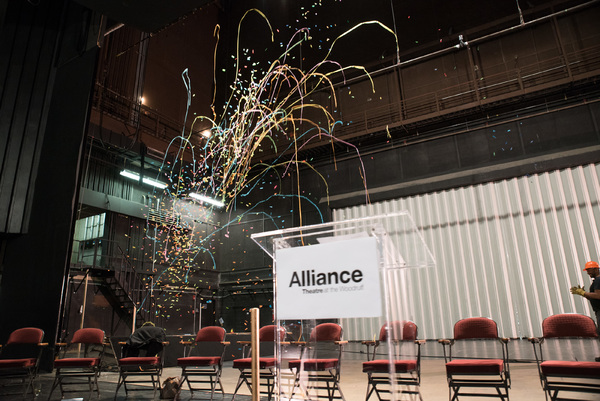 The
ALLIANCE THEATRE
groundbreaking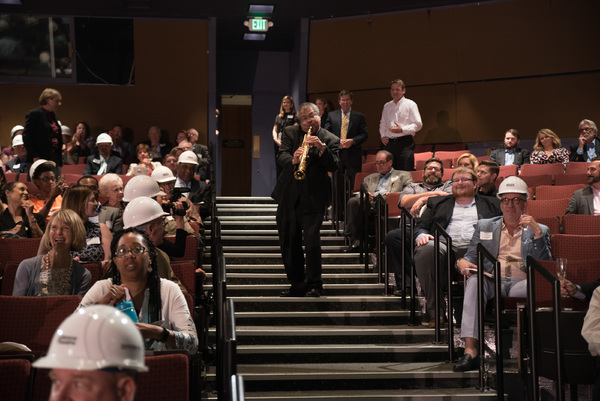 The
ALLIANCE THEATRE
groundbreaking