Photo Flash: Aurora Theatre presents THE HUNCHBACK OF NOTRE DAME
Based on the Victor Hugo novel, this epic musical traces the journey of Quasimodo, a deformed bell ringer in a cold, cathedral tower as he discovers his inner strength. His guardian, Archdeacon Frollo, seethes as all of Paris readies for the annual Feast of Fools. Frollo becomes obsessed with scouring the Gypsies from the city, even as he lusts after the beautiful dancer Esmeralda.
This beloved medieval love story examines, "What makes a monster and what makes a man?" and features a lush score by Alan Menken (Disney's The Little Mermaid, Beauty and the Beast) and lyrics by Stephen Schwartz (Wicked, Pippin).
Photo by Daniel Parvis


Haden Rider and the cast of THE HUNCHBACK OF NOTRE DAMEPhoto by Daniel Parvis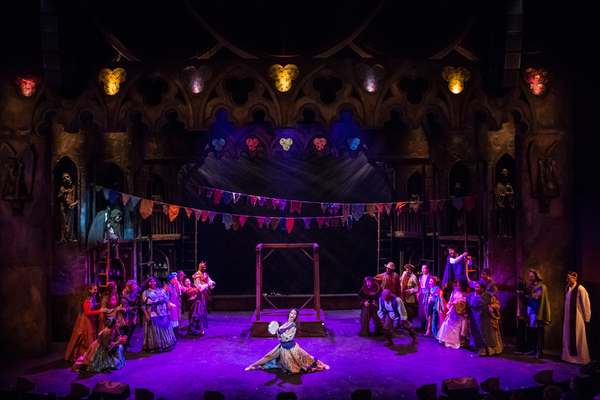 Julissa Sabino and the cast of THE HUNCHBACK OF NOTRE DAME Photo by Daniel Parvis

[L-R] David de Vries & Julissa Sabino Photo by Daniel Parvi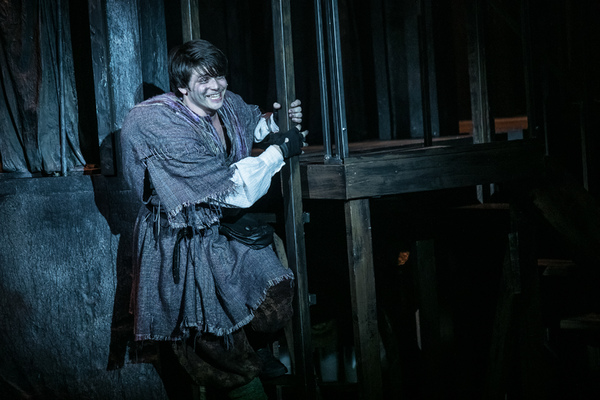 Haden Rider Photo by Daniel Parvis

Julissa Sabino Photo by Daniel Parvis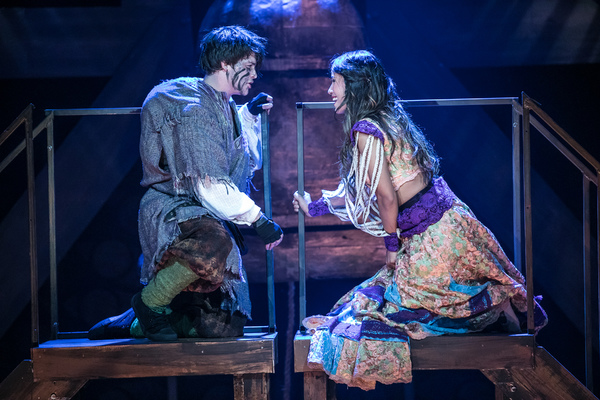 [L-R] Haden Rider & Julissa Sabino Photo by Daniel Parvis

Lowery Brown Photo by Daniel Parvis