Photo Flash: Aurora Theatre Presents Katori Hall's THE MOUNTAINTOP
After delivering his memorable I've Been to the Mountaintop speech, civil rights leader DR. Martin Luther King Jr. retires to his room at the Lorraine Hotel in Memphis and orders a cup of coffee.
When Camae, the mysterious maid with a much greater mission in mind arrives, THE MOUNTAINTOP re-imagines Dr. King's last night on earth. This magical encounter filled with humor and history informs his destiny and legacy.
January 12-February 12, 2017
Performances:
Tuesday-Saturday at 8:00pm
Saturday & Sunday at 2:30pm
Tickets $20-$55
Wednesday Discount Matinee
Photo credit: Chris Bartelski


The Mountaintop Set Photo by Chris Bartelski

Neal Ghant Photo by Chris Bartelski

[L-R] Neal Ghant & Cynthia D. Barker Photo by Chris Bartelski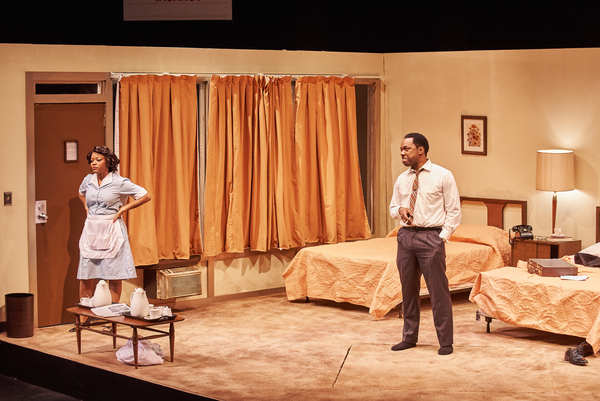 [L-R] Neal Ghant & Cynthia D. Barker Photo by Chris Bartelski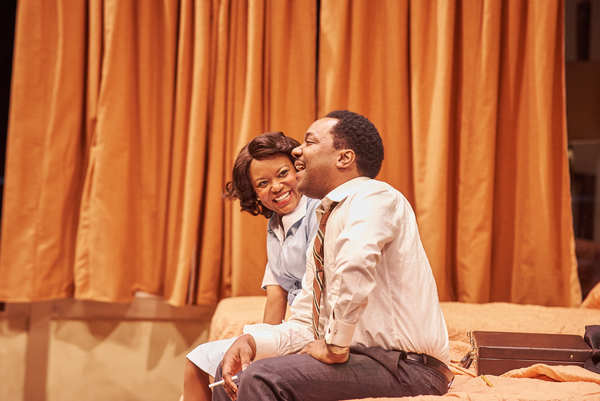 [L-R] Neal Ghant & Cynthia D. Barker Photo by Chris Bartelski

[L-R] Neal Ghant & Cynthia D. Barker Photo by Chris Bartelski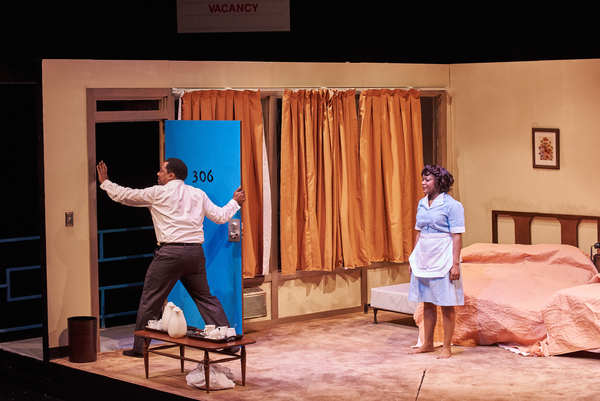 [L-R] Neal Ghant & Cynthia D. Barker Photo by Chris Bartelski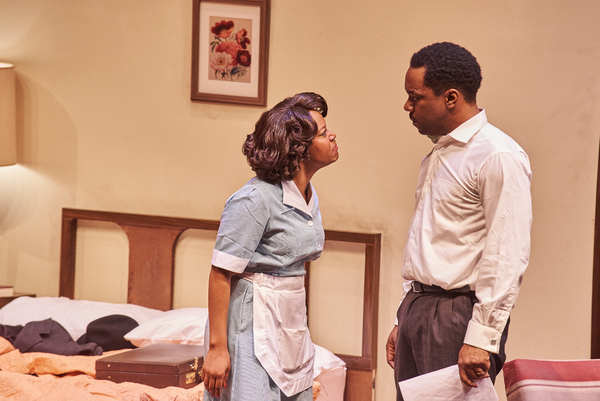 [L-R] Neal Ghant & Cynthia D. Barker Photo by Chris Bartelski

[L-R] Neal Ghant & Cynthia D. Barker Photo by Chris Bartelski