Kennesaw State Department Of Dance To Present CARTE BLANCHE in November
"Carte Blanche" features KSU Dance students performing in works choreographed by a guest artist and three faculty members.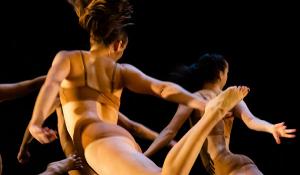 Kennesaw State University Department of Dance will present "Carte Blanche" Nov. 11-12 at the KSU Dance Theater on the Marietta campus at 8 p.m. With roots in French, the phrase carte blanche can mean a blank check or having full discretionary power. Oxford Language defines it as "complete freedom to act as one wishes or thinks best." In the case of this innovative dance production, it means creative freedom and expression in both the choreography and movement.
Chair of the Department of Dance and Associate Professor Marsha Barsky says that, for her, "This production grows out of our emphasis upon creative freedom, and rigorous training. The resulting work, like this one, becomes a showcase for experimentation and growth." Faculty and students not only have permission to be creative but are openly encouraged to do so. "This process culminates in the kind of exciting and inspired work that's on display in 'Carte Blanche,'" adds Barsky.
"Carte Blanche" features KSU Dance students performing in works choreographed by a guest artist and three faculty members. Artistic Director and Associate Professor of Dance Lisa K. Lock says that "Carte Blanche" was always "an invitation to create freely, as it's not theme related. Each choreographer can dig into their strengths and interests."
Patrons may notice that Lock's piece "Undercurrent" is very much movement driven. "My dancers are the undercurrent; there is electricity there. The work is driven forward-not in a linear way like a story-but travels through ebbs and flows," she explains.
Jamal Kamau White, guest artist for Fall 2022, likes to tell a story with his choreography. He says of his process that "most of the time, when I meet the dancers and we talk, I try to figure out where they are in their lives, and we go from there. We will find the story first, then make the movements, then find the music to help support it." With assistance from Limited Term Assistant Professor Billy Hawkains III, White explains that his piece, "Catastrophe: A Nightmare," examines guilt and how it exists within the human experience and is accompanied by an original soundscape. "Our discoveries allowed us to create a multidisciplinary piece that depicts guilt as a living being, growing and feasting on its host," adds White.
Other works include Professor McCree O'Kelley's "Sakura," celebrating the ephemeral beauty of the cherry blossom, and Professor Autumn Eckman's "Diptych."
"Diptych" was inspired by a series of sketches by artist Sapira Cheuk titled "Pas de Deux, in the time of quarantine (2020)." Eckman notes that "Our post-pandemic society offers a unique opportunity to examine our social, physical, and emotional interactions with a renewed sense of awareness. 'Diptych' explores such interactions and changes in everyday life patterns while honoring the value of close-tie relationships and their influence on well-being."
Lock can't wait for the performances because "we have a strong cast in the show. I can't wait to share these works, this whole evening with the audience. It's a nice opportunity to be open-minded and allow yourself to absorb whatever you see." Barsky agrees, adding, "At KSU Dance, our work is to invoke elements from the long history of genres-in this case, ballet-while at the same time, fostering innovation. We aim to develop our students' rigor and technique, while pushing the boundaries of creative expression."
"Carte Blanche" will be performed Nov. 11-12 at 8 p.m. at the KSU Dance Theater on the Marietta campus. Visit KSUDance.com for more information. Tickets are $15-20 and are available at ticketing.kennesaw.edu.
More Hot Stories For You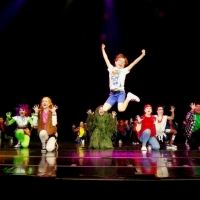 MEAN GIRLS Original Cast Members to Join 2023 Junior Theater Festival Atlanta

December 1, 2022

Original Mean Girls Broadway cast members will take part in the 2023 Junior Theater Festival Atlanta happening in Atlanta, GA, January 13-15, 2023.
---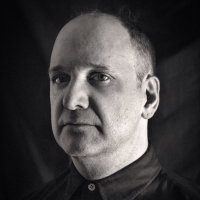 Woodwindist/Composer Josh Sinton Embarks On 10-City Tour This December

November 29, 2022

​​​​​​​Woodwindist, composer and creative musician Josh Sinton caps off an extraordinarily productive and busy year with a 10-city tour, Thursday, December 1 – Sunday, December 18. Performances include stops in New York City; Baltimore, MD; Cary, NC; Richmond, VA; Knoxville, TN; Athens, GA; Pittsburgh, PA; Bloomington, IN; Kansas City, MO; and Chicago, IL.
---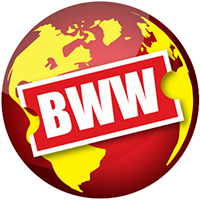 The Springer Opera House Celebrates GivingTuesday with a Wise Investment in the Springer Theatre Academy

November 28, 2022

This GivingTuesday, the Springer Opera House will inspire generosity by raising money for the Wise Investment Scholarship Fund. The fund, created in honor of Springer Theatre Academy founder Ron Anderson, provides tuition at-cost for students in the community to attend the Springer Theatre Academy. 
---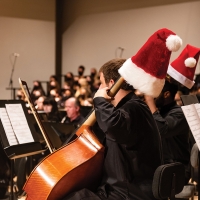 Two Holiday Concerts, Broadway Boys, And Theatre Showcases to be Presented at At ArtsKSU

November 28, 2022

Kennesaw State University's College of the Arts will complete the fall semester with several patron-pleasing performances. After watching 'A Christmas Story' at least three times and shopping on Black Friday and Cyber Monday, do something completely different and attend a variety of ArtsKSU events.
---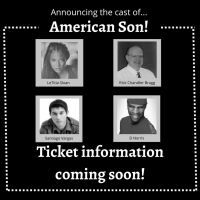 Live Arts Theatre Announces Full Cast For AMERICAN SON

November 28, 2022

Live Arts Theatre has announced the full cast for 'American Son' by Christopher Demos-Brown. This regional premiere of the play has been more than three years in the works, and the cast and crew are excited to share it with local audiences.
---