Winners Announced For Samuel French OOB Festival!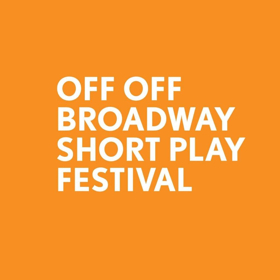 Samuel French has announced the winners of the 2018 Samuel French Off Off Broadway Short Play Festival, the nation's premier short play competition.
The six winning titles were selected and announced at the conclusion of the week-long festival at the Dimson 15th Street Theater (Vineyard Theatre) on Saturday, August 25. The five plays and one musical will be published and available for licensing by Samuel French in the 43rd edition of its Off Off Broadway collection:

Baked Goods Book by Charlie Cohen, Lyrics by Christyn Budzyna, Music by Helen Park and Orchestrations by Collin Martin
Ballgirl by Gracie Gardner
Better by Vince Gatton
The Ferberizing of Coral by Patrick Flynn
The Forgotten Place by Jeff Locker
Rabiosa by Nelson Diaz-Marcano
"We're excited to be publishing such a varied collection, from an award-winning musical comedy about the perils of selling Girl Scout cookies to a solo drama piece that grippingly highlights Hurricane Maria's lasting effect on Puerto Rico," says Abbie Van Nostrand, Director of Corporate Communications at Samuel French. "Lovers of short plays and musicals need look no further than the 43rd edition from this year's OOB Festival."
The Final 30 Playwrights competed for the six prize spots chosen from over 850 submissions worldwide. Samuel French assembled a judging panel of theatre industry professionals who selected the finalists including playwrights (Kirsten Childs, David Greenspan, Hansol Jung and Max Vernon) and industry professionals: John M. Baker (SPACE on Ryder Farm), Nan Barnett (NNPN), Ken Cerniglia (Disney Theatrical Group), B.J. Evans (BRIC), Chris Giordano (Theatre Now New York/SOUND BITES), Adam Greenfield (Playwrights Horizons), Lisa Rothe (freelance director) and Susan Westfall (City Theatre, Miami). From the pool of finalists, the Samuel French staff selected the winners.
"I'm always happy to judge OOB because of the opportunity to meet dedicated playwrights and experience interesting work. This was an exceptionally rich and rewarding festival!" commented Westfall. "I congratulate the Samuel French staff, all of the playwrights and artists who participated, and the audiences who enjoyed exciting and entertaining plays by OOB's Class of 2018."
MORE ABOUT OOB FESTIVAL
Originating in 1975, the OOB Festival is one of Samuel French's primary initiatives to introduce the next wave of emerging playwrights. In the 43 years of the OOB Festival, over 550 theatre companies and schools have participated. Applicants have included companies from coast to coast as well as from Canada, Singapore, and the United Kingdom. The Festival has served as a doorway to future success for many aspiring playwrights. Recently, Audrey Cefaly whose full-length version of her 40th OOB Festival winning play, The Gulf, won this year's Lambda Literary Award in the category of LGBTQ Drama. Martyna Mayok's play The Cost of Living (originally produced as part of 39th OOB Festival as John, Who's Here from Cambridge) won the 2018 Pulitzer prize for Drama. Other notable past participants include Theresa Rebeck, Shirley Lauro, Sheila Callaghan, Bekah Brunstetter, Steve Yockey, Gloria Calderon Kellett and Korde Arlington Tuttle.

MORE ABOUT SAMUEL FRENCH
Samuel French is the world's leading publisher and licensor of plays and musicals. The company's catalog features some of the most acclaimed work ever written for the stage and titles by writers at the forefront of contemporary drama. Samuel French is proud to have served as a leader in theatrical publishing and licensing for over 180 years and is committed to the future by championing for playwrights, innovating the industry, and celebrating all those who make theatre around the world.
ABOUT THE 2018 WINNING PLAYWRIGHTS (in alphabetical order):
CHRISTYN BUDZYNA, CHARLIE COHEN, Helen Park, COLLIN MARTIN (Baked Goods) - Christyn Budzyna and Helen Park wrote Baked Goods while participants in The BMI Lehman Engel Musical Theatre Workshop. Christyn is also the lyricist of The Prince & The Wooglefoof and The Fox Sisters, both forthcoming productions. Helen is a Lortel Award, Drama Desk Nominee, and NY Times Critics pick for KPOP. She is currently working on an animated musical film feature for Dreamworks. Charlie works for Warby Parker, and has directed and produced in the NY Musical Theatre Festival and NY Fringe Festival. Collin Martin is a composer for the theatre. His works include Someone Else's Story, Honor and Family, and Godwin's Law. Charlie, Christyn, and Helen are all the recipients of City Theatre of Miami's National Award for Short Playwriting for Baked Goods.
NELSON DIAZ-MARCANO (Rabiosa) - Nelson Diaz-Marcano is a Puerto Rican playwright based in NYC. Mentored by Jonathan Levy when he attended Stony Brook University, his work has won awards at the Downtown Urban Arts Festival and the Fresh Fruit Festival among others. His most recent play Revolt was chosen as a semi-finalist at the Bay Area Playwrights Festival and had its World Premiere produced by Vision Latino Theatre Company in Chicago. Other recent credits include: The Diplomats (Winner Outstanding Play - Fresh Fruit Festival 2017, DUAF 2018,) World Classic (Classical Theatre Of Harlem Staged Reading) Mami's House (Step1 Theatre Project,) Promised Lands (Stable Cable Lab Co's Livewire), Radical (Winner Best Play - DUAF 2016) and Prison Song (MITF 2012.) Nelson's mission is to create work where different cultures are represented, and to raise awareness of their history.
Patrick Flynn (The Ferberizing of Coral) - Patrick Flynn is a playwright, filmmaker, and webseries creator based in Washington, D.C. His play Giant Box of Porn was hailed by The Washington Post, Washington City Paper, and was named "Best of Fringe" by DC Metro Theatre Arts. His play Tinker Bell, a retelling of Peter Pan, is currently running at Adventure Theatre MTC in Glen Echo, MD and will be at First Stage in Milwaukee April 2019. His latest play, Sheila and Moby, opens at Flying V Theatre in Bethesda this November. Patrick's webseries have won awards from L.A. Webfest and TIVA-DC. He is a veteran of the 48 Hour Film Project, receiving several awards including Best Film. His book 'Visual Literacy: A Practical Text on the Analysis, History, and Creation of Visual Media' is available from Kendall-Hunt. Patrick hosts a podcast about original cast albums and the people who love them called 'The Original Cast'.
Vince Gatton (Better) - Vince Gatton is a New York based actor and writer. His short plays have appeared regularly in motolla theatre project's CHERRY PICKING at the Wild Project, and been produced at the Fine Arts Association in Ohio and the New American Theater in Los Angeles. In the Whole History of Hi-Q was a finalist for the Short Playwriting Award at City Theatre in Miami; another short, Jam, won Best Play in the Secret Theatre's LIC Short Play Festival. His full-length Wake was a finalist at Dayton Playhouse's FutureFest 2017; Alexandria recently won Sanguine Theatre Company's Project Playwright Festival 2018, and will have just finished its run at the IRT in the West Village when the OOB Festival begins.
Gracie Gardner (Ballgirl) - Gracie Gardner is a Brooklyn-based writer. She is a proud member of the Obie-winning group EST / Youngblood and the recipient of the American Playwriting Foundation's 2017 Relentless Award. Her work includes Athena (NYT Critic's Pick), Panopticon (Clubbed Thumb Biennial Finalist), Pussy Sludge (HERE Arts Center), and Very Dumb Kids (Cincinnati Conservatory of Music Commission). She is a Manhattan Theatre Club / Sloan Commission Recipient, and a SPACE on Ryder Farm resident.
Jeff Locker (The Forgotten Place) - Jeff Locker is a writer, actor, and host based in Los Angeles. After majoring in East Asian Studies at Yale, he went on to become an award-winning entertainer in Taiwan and China, as well as the author of eight best-selling Mandarin how-to books with largely embarrassing, goofy covers. Host credits include the red carpet of the 75th Golden Globe Awards (STX/Tencent), China's Huading Awards and Taiwan's Golden Horse Awards, Fear Challenge (the Chinese Fear Factor) and Love Radio (EastRadio Shanghai). Stateside, he's appeared on Marvel's Agent Carter and Jimmy Kimmel Live, starred as Mandarin-speaking Peter Timms in David Henry Hwang's Chinglish (Portland Center Stage, East West Players) and wrote/produced/starred in short films A Good Man and To Be Saved. A proud graduate of Second City and iO West, Jeff is deeply grateful for his community theater, The Players Guild of Canton, Ohio for providing a safe haven as a kid.
facebook.com/OOBFestival
twitter.com/OOBFestival
#OOBFestival