Wake Up With BWW 4/23: TOOTSIE Opens, Outer Critics Circle Award Nominations, and More!
Good morning, BroadwayWorld!
First, we'd like to wish a happy opening to Tootsie, which officially opens tonight on Broadway at the Marquis Theatre!
Today, the Outer Critics Circle Award nominations are announced! Be sure to tune in to the live stream, exclusively on BroadwayWorld!
Last night, All My Sons officially opened, and we brought you all of our opening night coverage! Check out photos, videos, and all of the reviews, below!
Congratulations to Jeremy Jordan and Ashley Spencer, who have announced the birth of their new baby girl! Clara Eloise was born earlier this week, and her arrival was announced by Jordan via Instagram!
Noah Galvin is headed to the diner as Ogie in Waitress! The actor will stars opposite Caitlin Houlahan, who is returning to the role of Dawn!
Read more about these and other stories below! Want our morning reports delivered via email? Subscribe here!

1)

Jeremy Jordan & Ashley Spencer Welcome Beautiful Baby Girl to the Family
One of Broadway's favorite couples, Jeremy Jordan (who currently stars in Waitress) and Ashley Spencer have just welcomed a new addition to their family. The duo just announced the birth of their first child, Clara Eloise. . (more...)
---
2)

BWW Contest: Win Two Tickets To WAITRESS on Broadway!
by BWW Contests
Order up! BroadwayWorld is giving you the chance to win a pair of tickets to the hit Broadway musical Waitress with its newest stars, Shoshana Bean and Jeremy Jordan! The winner will receive two tickets to a performance of their choosing*. The contest will run now through April 28th, at 11:59 PM EST. Enter for your chance to win TODAY!. (more...)
---
3)

GAME OF THRONES Star Daniel Portman to Make Off-Broadway Debut
by TV News Desk
Game of Thrones star Daniel Portman will make his New York stage debut in the U.S. premiere of Square Go, according to Deadline. The Kieran Hurley-Gary McNair play, which will open off-Broadway, took a 2018 Fringe First Award following a sold-out run at the Edinburgh Fringe festival.. (more...)
---
4)

Noah Galvin Will Join WAITRESS as 'Ogie'; Caitlin Houlahan Set to Return as 'Dawn'
The producers of the Broadway musical Waitress announced today that Noah Galvin (Dear Evan Hansen, 'The Real O'Neals') will take over the role of Ogie and Caitlin Houlahan (Girl From the North Country) will return to the role of Dawn on Monday, April 29. Eddie Jemison and Lenne Klingaman will play their final performances as Ogie and Dawn respectively on Sunday, April 28.. (more...)
---
5)

Photo Flash: Time for a Historemix! First Look at the Queens of SIX
On the heels of its UK debut and wildly popular West End run, Chicago Shakespeare stages the North American premiere of SIX. The wives of Henry VIII join forces for an electrifying pop-concert spectacle-shining a spotlight on these six women as never before.. (more...)
---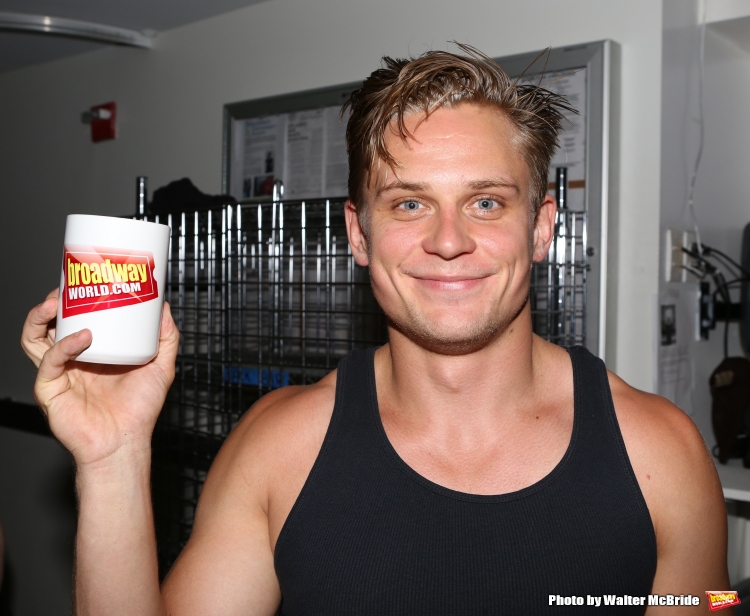 ---
Today's Call Sheet:
TOOTSIE officially opens on Broadway tonight!
TOOTSIE tells the story of a talented but difficult actor who struggles to find work until an audacious, desperate stunt lands him the role of a lifetime.
TOOTSIE features an original score by Tony Award-winner David Yazbek (The Band's Visit, The Full Monty, Dirty Rotten Scoundrels), a book by Robert Horn(13; Dame Edna, Back with a Vengeance), choreography by Tony Award nominee Denis Jones (Holiday Inn, Honeymoon in Vegas), and musical direction by Andrea Grody (The Band's Visit). Tootsie is directed by eight-time Tony Award nominee and Olivier Award winner Scott Ellis (She Loves Me, On the Twentieth Century).
The entire company from last fall's world premiere Chicago production will return for the Broadway production, including Tony Award nominee Santino Fontana as Michael Dorsey, Lilli Cooper as Julie Nichols, Tony Award nominee Sarah Stiles as Sandy Lester, John Behlmann as Max Van Horn, Andy Grotelueschen as Jeff Slater, Julie Halston as Rita Marshall, Tony Award winner Michael McGrath as Stan Fields, and Tony Award nominee Reg Rogers as Ron Carlisle.
The Outer Critics Circle Award nominations will be announced today!
The nominations will be announced at 11am EST at the Algonquin, by Julie Halston and Michael Urie. The stream can be watched live on BroadwayWorld!
---
Opening Night Coverage:
All My Sons officially opened last night! Read all of the reviews here!
Check out photos of the cast taking their opening bows: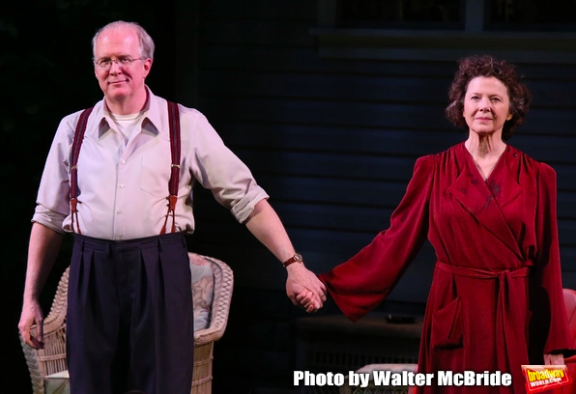 Go inside the opening night celebration: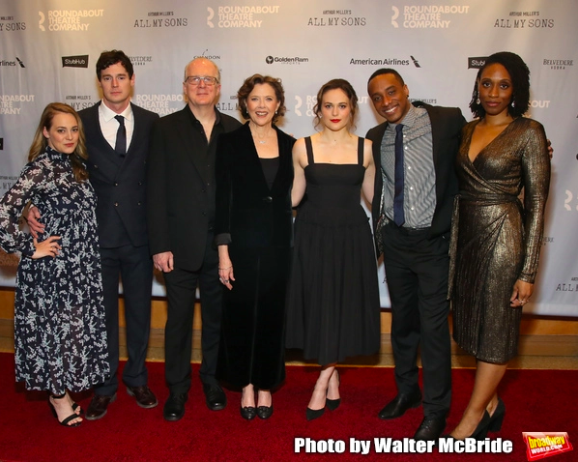 We took you on the opening night red carpet!
---
BWW Exclusive: Backstage Bite with Katie Lynch: PRETTY WOMAN's Samantha Barks Whips Up Lady Fingers of the Night!
In Backstage Bite with Katie Lynch, come into Katie's kitchen with some of Broadway's brightest as they eat, drink and merrily mix it up. See your favorite stars out of their element as they whip up dishes inspired by their Broadway show. Watch what happens when these actors trade belting for baking!
In this episode, Katie is joined in the kitchen by the star of Pretty Woman, Samantha Barks! Check out the recipe for Katie's Lady Fingers of the Night!
---
What we're watching: Beth Leavel Performs 'The Lady's Improving' from THE PROM on GMA
Tony award-winning actress Beth Leavel stopped by GOOD MORNING AMERICA to perform her show-stopping hit, "The Lady's Improving."
In The Prom, Emma becomes an instant OUTCAST - and a national headline - when her high school cancels The Prom rather than let her attend with her girlfriend. Sensing a chance to correct an injustice -and maybe get some good publicity along the way - a group of fading celebrities takes up the cause, and invades Emma's small Indiana town. But their bumbling attempts at social activism make the situation far worse than they - or Emma - could have ever imagined. Cultures clash and the town erupts in chaos. The community's reputation, Emma's future and the actors' careers, all hang in the balance, until a true hero emerges to save the day. Uproarious and ultimately uplifting, this new musical proves that standing up for yourself - and inspiring others to accept their differences - can make you the star you were always meant to be.
---
See you bright and early tomorrow, BroadwayWorld!