Wake Up With BWW 3/21: AIN'T TOO PROUD Officially Opens, and More!
Good morning, BroadwayWorld! Happy first full day of Spring! Start the season right by checking out some of the top Broadway news!
First, we'd like to wish a happy opening to Ain't Too Proud, which officially opens tonight at the Imperial Theatre!
Gary: The Sequel to Titus Andronicus has announced a new opening night date. The show will now open on Sunday, April 21, 6:00 p.m., at Broadway's Booth Theatre (222 West 45th Street). Preview performances began on Monday, March 11.
Hadestown made some exciting announcements yesterday. The show will launch a digital lottery, plus have general rush and standing room available. Fan-people rejoice!
Lin-Manuel Miranda made a surprise appearance at yesterday's #eduHam and BroadwayWorld was lucky enough to catch it! Check out the photos below!
Want to learn more about these and other top stories? Keep scrolling! Want our morning reports delivered via email? Subscribe here!


1)
Review Roundup: Find Out What The Critics Think About FX's FOSSE/VERDON!
by TV News Desk
Spanning five decades, Fosse/Verdon explores the singular romantic and creative partnership between Bob Fosse (Sam Rockwell) and Gwen Verdon (Michelle Williams). He is a visionary filmmaker and one of the theater's most influential choreographers and directors. She is the greatest Broadway dancer of all time. Only Bob can create the groundbreaking musicals that allow Gwen to showcase her greatness. Only Gwen can realize the unique vision in Bob's head. Together, they will change the face of American entertainment - at a perilous cost.. (more...)
---
2)

HADESTOWN Announces Digital Lottery, General Rush, and Standing Room
Hadestown is gearing up for Broadway! The new musical, which begins previews on Friday, March 22 ahead of a Wednesday, April 17 opening night, has announced its digital lottery, general rush, and standing room policies.. (more...)
---
3)

Dove Cameron and Renee Fleming Remain with Cast of THE LIGHT IN THE PIAZZA in LA
Dove Cameron will make her LA Opera debut in The Light in the Piazza, running from October 12 through 20, 2019, at the Dorothy Chandler Pavilion.. (more...)
---
4)
GARY: A SEQUEL TO TITUS ANDRONICUS Sets New Opening Date
by BWW News Desk
It was announced today that the world premiere production of Pulitzer Prize finalist and MacArthur Fellow Taylor Mac's new comedy Gary: A Sequel to Titus Andronicus, has now set its Opening Night for Sunday, April 21, 6:00 p.m., at Broadway's Booth Theatre (222 West 45th Street). Preview performances began on Monday, March 11.. (more...)
---
5)

Photo Flash: New Photos of Serenbe's SHENANDOAH starring Rachel Potter and Taylor Hicks, Now Extended Through April 14
Serenbe Playhouse presents the musical SHENANDOAH, starring American Idol Winner Taylor Hicks and Broadway and The X Factor finalist Rachel Potter, now playing through April 14th.. (more...)
---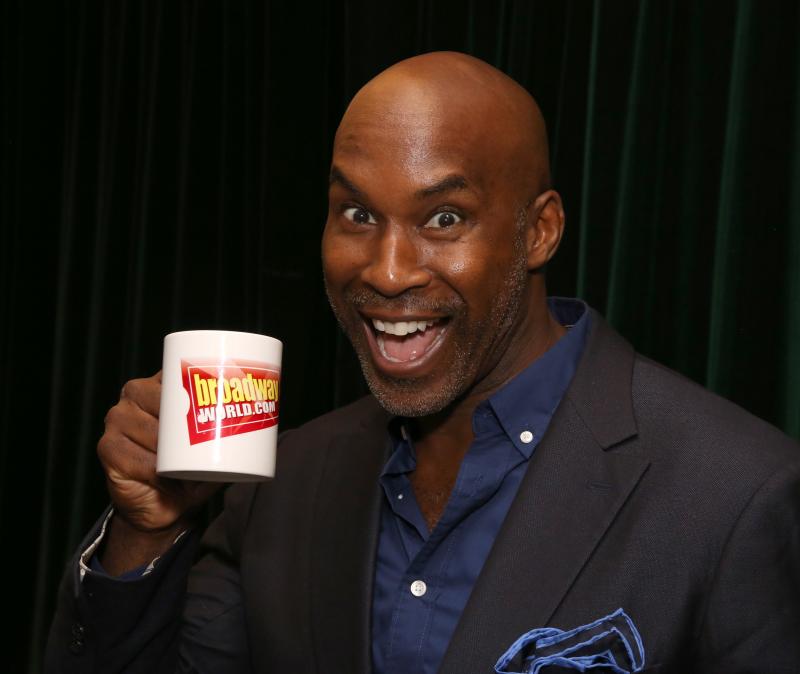 ---
Today's Call Sheet:
AIN'T TOO PROUD officially opens on Broadway tonight!
Ain't Too Proud is the electrifying new musical that follows The Temptations' extraordinary journey from the streets of Detroit to the Rock & Roll Hall of Fame. With their signature dance moves and silky-smooth harmonies, they rose to the top of the charts creating an amazing 42 Top Ten Hits with 14 reaching number one.
Leading the Broadway cast as The Temptations are Derrick Baskin as Otis Williams,
James Harkness as Paul Williams, Jawan M. Jackson as Melvin Franklin, Jeremy
Pope as Eddie Kendricks, and Ephraim Sykes as David Ruffin. The Broadway cast
will also feature Saint Aubyn, Shawn Bowers, E. Clayton Cornelious, Taylor
Symone Jackson, Jahi Kearse, Jarvis B. Manning Jr., Joshua Morgan, Rashidra
Scott, Nasia Thomas, Christian Thompson, Candice Marie Woods, Esther
Antoine, Marcus Paul James, Jelani Remy, and Curtis Wiley.
---
BWW Exclusive: The Men of THE CHER SHOW Turn Up the Heat at Broadway Sessions!
We all know that women dominate in The Cher Show, and oh how we LOVE The Cher Show! Wait, you have't seen The Cher Show? OK, well, fix your life and go buy a ticket, right now... we'll wait... Good? Good.
We gave the ladies the night off at Broadway Sessions as we welcomed the gentlemen from the smash hit to our stage. Matthew Hydzik, Blaine Krauss, Sam Lips, Michael Graceffa, Michael Fatica, Michael Tacconi brought the house down with epic performances alongside our Rising Stars Rachel Haselhorst, Josephine Pellow, Ariana Armond and Lindsay Gloriana Bohon. Enjoy these highlights and make sure you join us this week with the cast of Kinky Boots.
---
Set Your DVR...
-The cast of Ain't Too Proud will perform on THE TONIGHT SHOW STARRING Jimmy Fallon tonight!
-Andrew Rannells will appear on LATE NIGHT WITH Seth Meyers tonight!
---
What we're geeking out over: Lin-Manuel Miranda Makes a Surprise Visit at #EduHam
NYC students got an extra special surprise at today's #EduHam- an appearance from Hamilton creator Lin-Manuel Miranda!
#EduHam is a series of HAMILTON Wednesday matinees made available to New York City schools with a high concentration of students from low-income families for the ticket price of only $10. This educational partnership, made possible through a $1.46 million grant by The Rockefeller Foundation, is not only providing 20,000 NYC public school students with the opportunity to see HAMILTON on Broadway, but provides educational material by Gilder Lehrman to incorporate material from the musical into the American History curriculum.
---
What we're watching: Watch A New Trailer For LA Opera's THE LIGHT IN THE PIAZZA with Dove Cameron and Renee Fleming
Dove Cameron will make her LA Opera debut in The Light in the Piazza, running from October 12 through 20, 2019, at the Dorothy Chandler Pavilion. She will play the role of Clara Johnson, a young woman with a long-hidden secret that threatens her hopes of finding true love during a summer vacation through Italy. Opera superstar Renée Fleming will portray her mother, Margaret Johnson.
Ms. Cameron and Ms. Fleming will appear together for the first time in The Light in the Piazza this June at London's Royal Festival Hall, produced by John Berry and Anthony Lilley for Scenario Two Ltd and directed by Daniel Evans. The production will then travel to Los Angeles, opening at the Dorothy Chandler Pavilion on October 12.
Check out a short clip of Fleming singing "Fable!"
---
And a Happy Birthday shout-out to Matthew Broderick, who turns 57 today!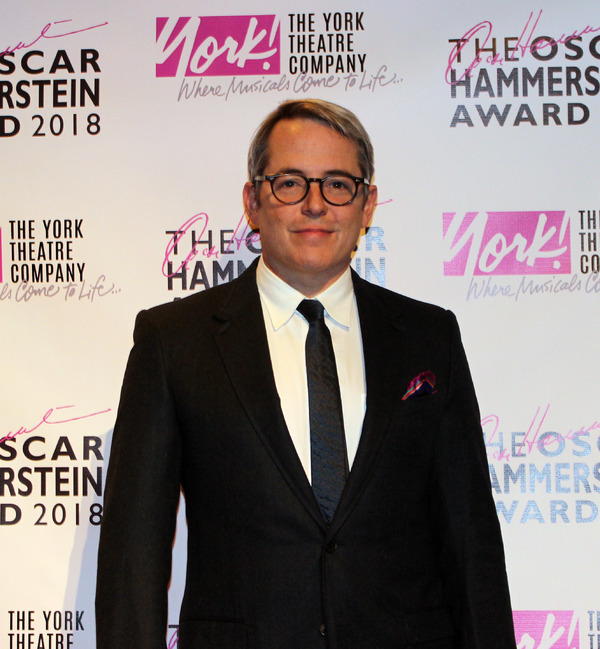 Mr. Broderick made his stage debut at 17 in Horton Foote's On Valentine's Day opposite his father, James Broderick. He last starred in The Seafarer at The Irish Repertory Theatre. Off-Broadway: Torch Song Trilogy (OCC, Villager Award), The Widow Claire, Shining City and Evening at the Talk House. Broadway: Brighton Beach Memoirs (Tony, OCC, Theatre World awards), Biloxi Blues, How to Succeed in Business... (Tony, DD, OCC awards), Night Must Fall, Taller Than a Dwarf, The Producers (Tony, DD, OCC nominations), Roundabout's The Foreigner, The Philanthropist, The Odd Couple, Nice Work If You Can Get It, It's Only a Play and Sylvia.
Films include: Max Dugan Returns, WarGames, 1918, On Valentine's Day, Ferris Bueller's Day Off, Project X, Ladyhawke, Biloxi Blues, Glory, Family Business, The Freshman, The Lion King, Infinity, The Cable Guy, Addicted to Love, Inspector Gadget, Election, You Can Count on Me, The Last Shot, Marie and Bruce, Strangers with Candy, Wonderful World, the film adaptation of The Producers, Bee Movie, Then She Found Me, Finding Amanda, Tower Heist, Rules Don't Apply and Manchester By The Sea.
---
See you bright and early tomorrow, BroadwayWorld!
Related Articles