VIDEO: Sara Bareilles Performs 'She Used to Be Mine' with Nicolina on AMERICAN IDOL
Nicolina came in fourth place on the twentieth season of American Idol.
Sara Bareilles joined American Idol contestant Nicolina on stage during the show's season 20 finale for a performance of "She Used to Be Mine" from Waitress.
Nicolina, a Toronto native, auditioned for the series with "She Used to Be Mine," which landed her a spot in Hollywood after all three judges immediately voted "yes." Nicolina came in fourth place for the competition. Watch her "She Used to Be Mine" audition here.
Sara Bareilles also performed "Grow As We Go" with Ben Platt on the finale. Watch their performance here.
"American Idol," the iconic series that revolutionized the television landscape by pioneering the music competition genre, will return to airwaves for another season on ABC. Helping determine who America will ultimately vote for to become the next singing sensation are music industry forces and superstar judges Luke Bryan, Katy Perry and Lionel Richie. Emmy® Award-winning host and producer Ryan Seacrest is also set to return to the beloved competition series for the show's fifth season on ABC and 20th season overall.
Watch the performance here:

Related Stories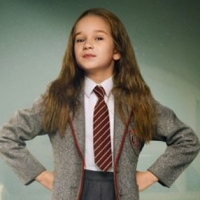 Broadway Streaming Guide: December 2022 - Where to Watch MATILDA THE MUSICAL & More New Releases!

December 3, 2022

2022 is going out with a bang with new movies, series, and concerts to keep Broadway fans entertained all month long! From the new film adaptation of Matilda the Musical to Idina Menzel's new documentary on Disney+, December's streaming guide has something for everyone!
---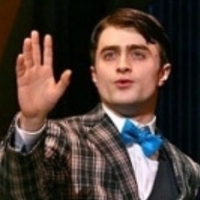 HARRY POTTER Stars Who Have Appeared on Broadway

December 3, 2022

To celebrate Daniel Radcliffe's return to theatre in the Off-Broadway revival of Merrily We Roll Along, we are taking a look back at the stage careers of he and his fellow Harry Potter film cast members. Keep reading to find out times you may have seen Rupert Grint, Alan Rickman, Maggie Smith, Ralph Fiennes, Imelda Staunton, and more onstage!
---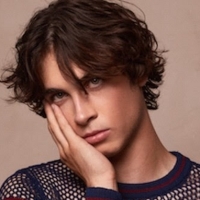 VIDEO: Aidan Bissett Shares Video for 'I Can't Be Your Friend'

December 2, 2022

Aidan Bissett writes the book on the notion of being "just friends" with someone you're attracted to in the official video for "I Can't Be Your Friend," which is out now. Directed by Brooke James (Troye Sivan), the clip finds Bissett and the object of his affection (played by Faith Hines) going in circles and moving in for a kiss that never comes.
---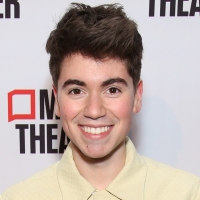 Noah Galvin to Star In Meet Cute's Holiday Rom-Com Series

December 2, 2022

Noah Galvin will star in Meet Cute's December series, "Christmasuzannukkah." Noah Galvin is best known for playing Dr. Asher Wolke in the TV series The Good Doctor, Kenny O'Neal in the ABC sitcom The Real O'Neals and for taking the lead role in the Broadway musical Dear Evan Hansen.
---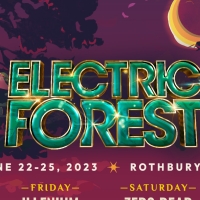 Electric Forest Announces 2023 Initial Lineup

December 2, 2022

Electric Forest announces the much anticipated 2023 Initial Lineup for the adored music, camping, and arts festival in Rothbury, MI from June 22 - 25, 2023. After the reunion of a lifetime in 2022, Electric Forest returns with an impressive lineup of Electric Forest favorites, acclaimed headliners, and innovative emerging artists.
---