The Lowell Chamber Orchestra Announces Its Fourth Season
All of the concerts are completely free.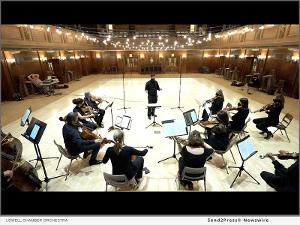 The Lowell Chamber Orchestra just announced its fourth season, with five free concerts that look to entertain, educate, and enlighten Lowell audiences.
"The season is designed to turn the western classical musical canon on its head," says Music Director Orlando Cela. "The programming elevates contemporary works above established masterpieces, demonstrating that music keeps evolving in the orchestral medium."
The season will feature works by very well-known composers such as Manuel De Falla, Wolfgang Amadeus Mozart, and Franz Joseph Haydn, but these will have very unusual features, such as flamenco style chanting, a vanishing orchestra, and unusual instruments. The newer works will have influences by grindcore punk, Latin-American rhythms, Cornish traditions, and more.
Most of the works have an important social message, such as Gabriele Vanoni's multimedia oratorio "Island of Peoples," about the immigrant experience, and Estefanía Pardo Perez's "Paikuna Saqinku," about displacement of ethnic communities due to environmental disasters - the latter piece being the winner of LCO's second call-for-scores.
"Even the last movement of Haydn's 45th symphony is a social commentary," continues Cela. "The ending is not so much about requesting to go back to Eisenstadt, as it is about demonstrating the importance of teamwork and working together (as told by Giaccomo Ferrari); and in a world where war and political tensions plague our everyday life, we program this piece as a call for global unity and peace."
The season features many guest artists: for the first time ever, the Lowell Chamber Orchestra will feature Canadian conductor Geneviève Leclair as the LCO's first ever guest conductor, and Roi Karni, the winner of LCO's first ever concerto competition. Vocalists Sophie Michaux and Rose Hegele, and cellist Leo Eguchi will also be featured, among others.
All of the concerts are completely free, consistent with the LCO's mission to provide extraordinarily high level classical music performances and take down socio-economic barriers to access these concerts. The LCO survives only through donations.
To see the entire upcoming season, click here: https://lowellchamberorchestra.org/events
To donate to the Lowell Chamber Orchestra, click here: https://tinyurl.com/LCOdonate

Related Stories
From This Author - Team BWW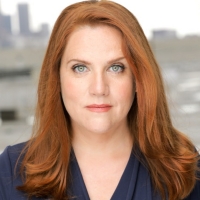 Interview: Donna Lynne Champlin Gets Ready to Take on a Holiday Classic

November 30, 2022

Theater fans will have a chance to see Donna Lynne Champlin sink her teeth into a real role onstage once again for one-night-only: On December 12 she will take to the stage at The Sheen Center, starring as George Bailey in a performance of IT'S A WONDERFUL LIFE to benefit The Transport Group.
---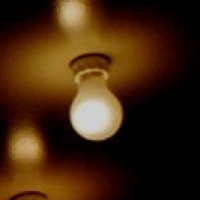 Play BroadwayWorld's Daily Word Game - 11/30/2022

November 30, 2022

Today's BroadwayWorld Daily Word Game is now live - can you guess today's word or phrase? The solution can be any theatre related word or phrase - a show title, performer, recognizable lyrical phrase, and more.
---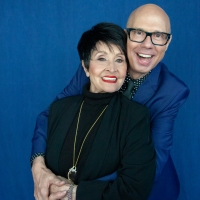 Tony Award-Winning Broadway Legend Chita Rivera and BroadwayWorld's Richard Ridge Set to Host BWW 20th Anniversary Celebration Event

November 30, 2022

BroadwayWorld's 20th Anniversary Concert will take place on Sunday, May 21, 2023 at the iconic Sony Hall (235 W 46th St., NY, NY), in the heart of Broadway's theatre district. The evening will be hosted by Tony Award-Winning Broadway legend Chita Rivera, along with her longtime friend, BroadwayWorld's own Richard Ridge.
---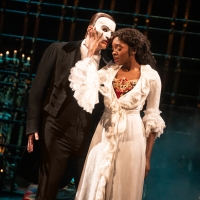 THE PHANTOM OF THE OPERA Delays Final Broadway Performance

November 29, 2022

As BroadwayWorld first reported in September, Broadway's longest-running show ever, The Phantom of the Opera, will soon take its final Broadway bow at the Majestic Theatre... but it will happen a bit later than originally announced.
---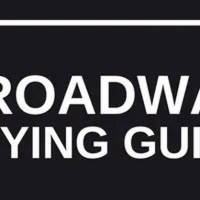 Broadway Buying Guide: November 28, 2022

November 28, 2022

Looking for the best deals on Broadway shows? Welcome to our new weekly guide to the most popular shows listed on BroadwayWorld. Check out which shows are selling this week, November 28, 2022.
---