Latest News on Manuel De Falla
Manuel De Falla News
ANNA FEDEROVA Comes to Theater St. Gallen This Week
by Stephi Wild - Nov 28, 2022
Alle Facetten ihres Klavierspiels zeigt Anna Fedorova, wenn sie in dieser Saison nicht nur als Solistin in Sergei Rachmaninows 3. Klavierkonzert, sondern auch als Rezitalistin in der Tonhalle St.Gallen auftritt. Das Programm ihre Solo-Abends eröffnet ruhig und zurückhaltend mit Valentin Silvestrovs Elegie Der Bote.
Performers and Programme Announced For International Opera Awards 2022 At Teatro Real, Madrid
by Stephi Wild - Nov 17, 2022
Opera stars from across the globe will perform works from some of the most beloved operas of all time at the International Opera Awards 2022, as the opera world comes together to celebrate the best of the past season. Taking place this year at Teatro Real in Madrid on Monday 28 November, the first in-person event since 2019, the International Opera Awards 2022 is once again sponsored by Mazars.
Tenor Eric Ferring to Release 'No Choice But Love: Songs of the LGBTQ+ Community'
by Michael Major - Sep 19, 2022
The two-CD length album seeks to highlight diverse LGBTQIA+ voices and perspectives, through revelatory performances of important songs by some of today's leading composers, including the world premiere recording of Ben Moore's Love Remained in a new version for tenor, and the commissioned title work, No Choice but Love.
La Reina Doña Sofía presidirá el concierto del Teatro Real en Nueva York
by Juan-Jose Gonzalez - Sep 12, 2022
Como preludio al 25 aniversario de su reapertura, el 11 de octubre de 1997, el Teatro Real inicia su Temporada con la primera actuación en Estados Unidos de la historia.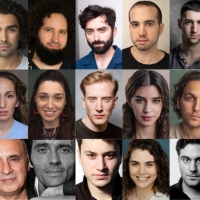 Cast Announced For THE BAND'S VISIT at Donmar Warehouse
by Stephi Wild - Aug 22, 2022
The Donmar Warehouse has announced the cast for the European première of David Yazbek and Itamar Moses' multi-Tony award-winning musical The Band's Visit, directed in a new production by Donmar Warehouse Artistic Director Michael Longhurst.Cast and onstage band: Alon Moni Aboutboul, Sharif Afifi, Jason Alder, Marc Antolin, Harel Glazer, Levi Goldmeier, Ido Gonen, Michal Horowicz, Emma Kingston, Shira Kravitz, Nitai Levi, Yali Topol Margalith, Ashley Margolis, Carlos Mendoza de Hevia, Miri Mesika, Peter Polycarpou, Ant Romero, Idlir Shyti, Maya Kristal Tenenbaum, Sargon Yelda, Baha Yetkin.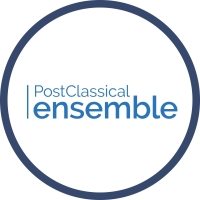 PostClassical Ensemble Announces 2022-2023 Season Featuring African-American Spirituals, An Evening in 1920s Paris & More
by Chloe Rabinowitz - Aug 18, 2022
PostClassical Ensemble has announced its 19th season, one designed to transport audiences around the world in celebration of the human spirit. Under the leadership of Music Director, Angel Gil-Ordóñez, the 2022-2023 season presents a slate of daring yet accessible performances in partnership with a diverse array of artists, filmmakers and more.
Park ICM Announces 2022 - 2023 20th Anniversary Season
by Stephi Wild - Aug 15, 2022
Park University's International Center for Music (Park ICM), under the direction of founder, Van Cliburn Gold Medalist Stanislav Ioudenitch, has for the last 20 years taken magnificent young instrumentalists, already identified as superior performers, and molded them into international virtuosos.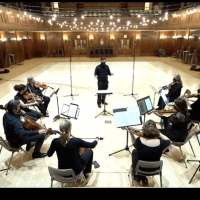 The Lowell Chamber Orchestra Announces Its Fourth Season
by Team BWW - Aug 12, 2022
The Lowell Chamber Orchestra just announced its fourth season, with five free concerts that look to entertain, educate, and enlighten Lowell audiences.
Orquesta Sinfónica Nacional Presents Valses de Strauss This Week
by Stephi Wild - Jul 19, 2022
Ante la gran acogida, la Orquesta Sinfónica Nacional, bajo la dirección del maestro Fernando Valcárcel, vuelve a presentar en el Gran Teatro Nacional con el concierto "Valses de Strauss y más", que incluye una selección de reconocidos temas del compositor vienés popularmente conocido como el "Rey del Vals", Johann Strauss II.
El Teatro Real presentará A CELEBRATION OF SPANISH MUSIC en el Carnegie Hall
by Juan-Jose Gonzalez - Jul 19, 2022
El programa estará íntegramente dedicado a la música española con su Orquesta Titular, el pianista Javier Perianes y la soprano Sabina Puértolas, bajo la dirección de Juanjo Mena.
Manuel De Falla Frequently Asked Questions
How many shows has Manuel De Falla written?
Manuel De Falla has written 2 shows including Three Cornered Hat (Composer), The Duchess Misbehaves (Composer).