Click Here for More Articles on NEW YORK CITY
Stephanie D'Abruzzo, Kyle Robert Carter, Nic Cory and More to Walk Down the NYMF Aisle in I AM, I WILL, I DO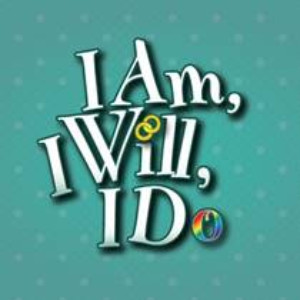 Romance comes to The New York Musical Festival (NYMF) as they announce I Am, I Will, I Do, a show that redefines relationship norms. The production, an Official Selection of the 2017 New York Musical Festival, features book, music, and lyrics by DAN MANJOVI. I Am, I Will, I Do will be directed by Christopher Scott with music direction by Matthew Croft.
The production will play three performances only, July 27, 28, and 29 at The Peter Jay Sharp Theater (416 W. 42nd St.).
As the owners of "Party City Now" rebrand their wedding business to embrace marriage equality, Dave, their gay Music Director, has never felt more alone. Doomed to a life of playing weddings, Dave longs for a love of his own. But, when he's forced to sing a duet with Human Rights Attorney, Harris, sparks ignite and hope is born. As three diverse couples struggle to find compromise, this new romantic musical comedy I Am, I Will, I Do teaches us that perhaps being "outside the norm" is the new normal. Amas Musical Theatre has been a major supporter in the development of this show over the past few years.
I Am, I Will, I Do will feature Tony Award nominee Stephanie D'Abruzzo (Avenue Q) as Dr. Lara, Kyle RoBert Carter (Tour: In The Heights) as Harris Barnsworth, Nic Cory (Pageant, The Boys Upstairs) as Dave, Peyton Crim (Paper Mill Playhouse's Mary Poppins) as Richard Peterson, Devon Goffman (Motown) as Tony Grammonzonioni, and Grace Hightower De Niro ("The Paperboy") as Dianah H. K. Rhodes, Grace Leszynski (Tours: Shrek the Musical, Mamma Mia!) as Valerie Ashley, and Claire Neumann (St. Luke's Theater's Baghdaddy) as Nancie Faith Hope Connolly-Peterson.
The creative team includes David Goldstein (Scenic Design), Deepsikha Chatterjee (Costume Design), Jason Fok (Lighting Design), and Patrick LaChance (Sound Design). Nikolas George Brown is the Production Stage Manager.
I Am, I Will, I Do is a NYMF Beta Musical. Beta Musicals are new musicals that are further along in their development process than readings, but not produced with all the elements of a full production. Often, Beta Musicals will focus on a few key elements they are interested in exploring through the NYMF process, such as choreography, puppetry, or specific design components. As Beta Musicals are still in active development, there will be a feedback form available for audiences.
I Am, I Will, I Do will play the following three performances: Thursday, July 27 at 8:30pm; Friday, July 28 at 1:00pm; and Saturday, July 29 at 5:00pm. NYMF Passes are now available for purchase at nymf.org/pass. Individual tickets are available at NYMF.org or by calling (212) 352 3101.
DAN MANJOVI (Book, Music and Lyrics) is a pianist/keyboardist, vocalist, composer, lyricist and performer. His music and arrangements have been featured on film stage and television, and have been performed and/or recorded by Michael Feinstein, Grace Hightower, the Donna Summer, among numerous others. He is a multiple ASCAP Popular Award Winner, and he is a recipient of Backstage Newspaper's Bistro Award for Outstanding Singer/Instrumentalist. Manjovi is an annual favorite at New York City's Bryant Park Piano In The Park Jazz Piano Series. Manjovi holds a Bachelor's Degree in Music from New York University and did post-graduate work at The Juilliard School in composition with Tom Pierson. He is a protégé of renowned voice teacher Katie Agresta, and jazz pianist Joanne Brackeeen. As an educator, Dan served on the faculty at HB Studio in New York City for over twelve years, teaching Voice and Vocal Performance. He currently teaches weekly group Vocal and Performance Technique classes, and maintains a busy private studio practice, seeing over fifty students weekly. A lover of books and literature, Dan has served on the Host Committee for the LAMBDA Literary Awards for the past four years. Dan resides in Harlem, NYC with his husband, Kermitt Brooks. More online at www.danmanjovi.com.
Christopher Scott (Director). Artistic Director Masterworks Theater Company, Artistic Associate Amas Musical Theatre. Off-Broadway: The Glass Menagerie, A Class Act, Edwin..., Nancy Friday's My Secret Garden, Golf: The Musical, For Lovers Only, Tails, The Big Bang, Greed... NYC: 1st Irish Festival; 59E59; NYCfringe; NYMF; Actors Studio PDW. Acting: Broadway, Off-Broadway, Tours, Regional. Teaching: NYU, Baruch, Michael Howard Studio. Graduate Boston Conservatory.
Matthew Croft (Musical Director) recently made his Broadway debut conducting and playing keyboard for the record-breaking The Illusionists: Turn of the Century at the Palace Theatre. Touring: The Producers and Guys & Dolls as Associate Conductor and Keyboards. Regional: Forever Plaid, I Love Piano, Altar Boyz - Music Director and Keyboard, HAIR - Music Director and Keyboards, You Never Know, Lysistrata Jones - Keyboards. Thanks to DAN MANJOVI, Andrei Strizek, and the I Am, I Will, I Do Cast, Crew, and Band. All my love to my fiancée, Aubrey. Learn more at matthewcroftmusic.com.
David Goldstein (Scenic Design). Off Broadway: Church and State, That Golden Girls Show, Stalking the Bogeyman, Soul Doctor, Very Hungry Caterpillar, The Portal. NYMF: Deep Love, Cloned, Stuck, Gary Goldfarb, Pirates of Finance, The Water Dream, Wearing Black, Deployed, Ghostlight, and this season's A Wall Apart. www.davidgoldsteindesigns.com
Deepsikha Chatterjee (Costume Design) teaches at Hunter College. She grew up in India and got her MFA from FSU. She received the Best Costume Design award at United Solo 2014. Her designs have been seen at Barnard College, Women's Project, Pan Asia Repertory Theater. She researches Indian dance and film.
Jason Fok (Lighting Design) is a NYC based Lighting Designer based lighting designer for theatre and dance. Mr. Fok holds a BFA in Production and Design from Ithaca College. www.jasonfok.com
Patrick LaChance (Sound Design). Credits include: The Time Machine (NYMF), Lonely, I'm Not (West of 10th), The Winter's Tale (Amerinda), Macbeth and [gay] Cymbeline (Theatre Prometheus), Okay and The Coming World (Williamstown Theatre Festival), The Fantasticks (Cider Mill Playhouse).
The New York Musical Festival (NYMF) nurtures the creation, production, and public presentation of stylistically, thematically, and culturally diverse new musicals to?ensure the future vitality of musical theater.
Now in its fourteenth year, the Festival is the premier musical theater event in the world. The preeminent site for launching new musicals and discovering new talent, the Festival provides an affordable platform for artists to mount professional productions that reach their peers, industry leaders, and musical theater fans. More than 90 Festival shows have gone on to productions on and Off-Broadway, in regional theaters in all 50 states, and in more than 24 countries worldwide. Festival alumni have received a wide array of awards including the Tony Award and the Pulitzer Prize. In 2013, NYMF received a special Drama Desk Award in recognition of its work "creating and nurturing new musical theater, ensuring the future of this essential art form."
NYMF is the flagship program of National Music Theater Network, Inc., a 501(c) (3) not-for-profit organization. 2017 NYMF is sponsored by The City of New York Mayor's Office of Media and Entertainment, PRG, TheaterMania, Clear Channel Outdoor and the Village Voice, and is supported, in part, by an award from the National Endowment for the Arts, and by public funds from the New York City Department of Cultural Affairs.
The NYMF PASS is a great way to experience The New York Musical Festival. With a NYMF PASS, you can get into the theater before individual ticket holders. Passes also offer the exclusive ability to book tickets before they go on sale to the public. Individual tickets on sale now.
The 2017 New York Musical Festival will take place July 10 - August 6.?For more information, go to www.nymf.org.