Latest News on Nancy Friday
Nancy Friday News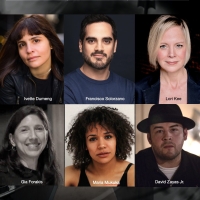 SENTENCED TO A LIFE WITHOUT MUSIC, An Evening Of One-Act Plays By Incarcerated Writers, Comes to The Wild Project This Month
by Stephi Wild - Sep 8, 2022
Voices Inside in collaboration with Nylon Fusion Theatre Company and Pen America present Sentenced To A Life Without Music, an evening of one-act plays by incarcerated writers. This special limited engagement will be presented at The Wild Project (195 E 3rd St, New York, NY 10009), September 21-25. 
Kennedy Caughell, Jelani Remy, Lana Gordon & More to Star in MOZART: HER STORY 'Ä" THE NEW MUSICAL Staged Readings
by Chloe Rabinowitz - Aug 23, 2022
Timeless Stage & Screen, Amas Musical Theatre and¬†The Amas Musical Theatre Lab¬†will present staged readings of¬†MOZART: HER STORY 'Äď THE NEW MUSICAL, with book and lyrics by¬†Tegan Summer¬†and music and additional lyrics by¬†Gregory Nabours.
Amas Musical Theatre Lab Will Present Staged Readings Of 'MńÄYńÄ - A New Musical in August
by Stephi Wild - Jul 28, 2022
Amas Musical Theatre (Donna Trinkoff, Artistic Producer) and The Amas Musical Theatre Lab will present staged readings of MńÄYńÄ, a new musical, with book and music by Eric Sorrels and book and lyrics by Cheeyang Ng.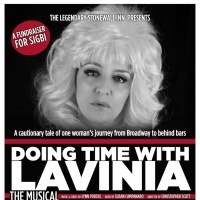 DOING TIME WITH LAVINIA: THE MUSICAL to be Presented at The Stonewall Inn
by Chloe Rabinowitz - Jun 2, 2022
New York City'Äôs Gay Pride Week will kick off with a performance of 'ÄúDoing Time with Lavinia: The Musical,'ÄĚ a cautionary tale of one woman'Äôs journey from Broadway to behind bars, written and performed by downtown diva Susan Campanaro, with an original score written and performed by Lynn Portas, directed by, and developed with Christopher Scott.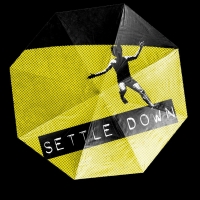 Amas Musical Theatre Lab To Present Industry Readings of SETTLE DOWN
by Chloe Rabinowitz - Mar 14, 2022
Amas Musical Theatre¬†and The Amas Lab will present private industry readings of¬†'ÄúSettle Down,'Ä̬†a new musical with book & lyrics by¬†Gabe Caruso¬†and music by¬†Sangwoo 'ÄėSimon'Äô Lee. Directed by¬†Christopher Scott,¬†with music direction by¬†Andrew Shield,¬†the readings will be on¬†Monday, April 11, 2022 at 4pm and Tuesday, April 12, 2022 at 2pm & 6pm.
Celeste Castillo, Daniel Quadrino & More to Star in Staged Readings of ALICE'S WONDERLAND: A NEW MUSICAL
by Chloe Rabinowitz - Sep 30, 2021
¬†Amas Musical Theatre¬†and¬†The Amas Musical Theatre Lab¬†today announced upcoming staged readings of¬†'ÄúAlice'Äôs Wonderland: A New Musical,'Ä̬†a musical adventure with book, music and lyrics by¬†J. Quinton Johnson¬†and¬†Julia Riew.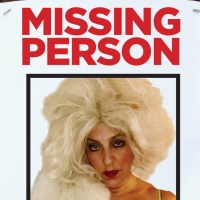 Ed Asner Presents Susan Campanaro as Lavinia Draper in MISSING PERSON
by Julie Musbach - Aug 2, 2019
Ed Asner will present Missing Person, a play with music starring Susan Campanaro composed by Lynn Portas with book by Ms. Campanaro for 5 performances only (August 21-24) at The Playroom Theater (151 West 46th Street- just east of Broadway).

BWW Interview: Linda Lavin Is Living for Her Cafe Carlyle Debut!
by Richard Ridge - May 3, 2018
For over five plus decades Linda Lavin has enraptured audiences on stage, screen and television. She won the triple crown- Tony, Drama Desk and Outer Critics Circle Awards for her heart -breaking performance in Neil Simon's 'Broadway Bound'. She is known to million of fans as 'Alice' on her 9 -year ground breaking TV Series for which she won two Golden Globes. Celebrated playwrights Nicky Silver, Donald Margulies, Richard Greenberg and Charles Busch have written memorable and award winning roles for her. This renaissance woman does everything.
Photo Coverage: A Final Farewell to Those We've Lost in 2017
by Walter McBride - Jan 2, 2018
As we say goodbye to 2017, we remember all of those we have lost in this past year. From actors to directors and musicians, these people have shared their gifts with us and they will not be forgotten. Join BroadwayWorld in remembering some of these people below.
Stephanie D'Abruzzo, Kyle Robert Carter, Nic Cory and More to Walk Down the NYMF Aisle in I AM, I WILL, I DO
by BWW News Desk - Jul 27, 2017
Romance comes to The New York Musical Festival (NYMF) as they announce I Am, I Will, I Do, a show that redefines relationship norms. The production, an Official Selection of the 2017 New York Musical Festival, features book, music, and lyrics by Dan Manjovi. I Am, I Will, I Do will be directed by Christopher Scott with music direction by Matthew Croft.