FIDDLER Doc Coming This Summer with Sheldon Harnick, Hal Prince, Lin-Manuel Miranda, Original Cast Members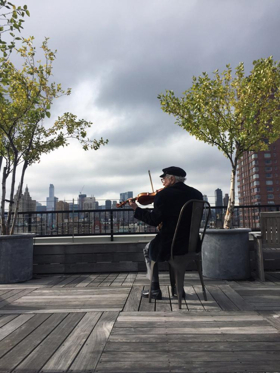 Opening in 1964, Fiddler on the Roof held the record for the longest-running musical for almost 10 years. The legendary play won nine Tony Awards, and has spawned five Broadway revivals. Based on the stories of Yiddish author and playwright Sholem Aleichem, it is among the most well-known and beloved musicals in the world. It tells the story of Tevye the Milkman and his struggle to find grooms for his five daughters under the oppression of Czarist Russia and the early-20th-century pogroms threatening the Jewish community and the mythical village of Anatevka. Few, however, understand the context against which the show was created, during another time and place of tremendous social change: the creative and intellectual milieu of 1960's New York. It was a time when virtually every aspect of society was being questioned, including gender roles, sexuality, race relations, and the role of religion in public life. The show's creators were themselves questioning what has become the musical's most important and memorable theme: tradition.
FIDDLER: A MIRACLE OF MIRACLES was directed by Max Lewkowicz and co-written with Valerie Thomas. The film was produced by Lewkowicz, Valerie Thomas, Ann Oster, Rita Lerner, and Patti Kenner.
"Fiddler is a show very near to our hearts," said Roadside Attractions founders Howard Cohen and Eric d'Arbeloff, "and this film is a must-see for anyone who loves this show and wants to better understand why it remains such a worldwide phenomenon, inspiring countless student and professional productions and generations of performers."
ABOUT ROADSIDE ATTRACTIONS
Related Articles
More Hot Stories For You