Review Roundup: THE SOUND INSIDE Opens On Broadway - See What The Critics Are Saying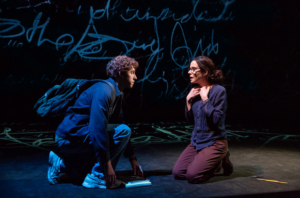 The acclaimed psychological drama, The Sound Inside, starring Mary Louise Parker and newcomer Will Hochman opens tonight on Broadway! See what the critics are saying!
A Tenured Professor. A Talented Student. A Troubling Favor. The riveting and enthralling new play The Sound Inside is a stunningly suspenseful piece of theatre that proves: everyone has a story-the question is how it ends.
Tony, Golden Globe, Emmy winner Mary-Louise Parker will star in the Broadway premiere of The Sound Inside, written by Adam Rapp (Red Light Winter), directed by Tony Award winner David Cromer (The Band's Visit). Ms. Parker will revisit her acclaimed performance as "Bella" in Rapp's new play following its world premiere last summer at Williamstown Theatre Festival. Will Hochman will make his Broadway debut reprising his role as "Christopher."
---
Jesse Green, The New York Times: The surprise - and joy - is that the world can seem so vast when approached that way. Or at least it does in Cromer's flawless production of "The Sound Inside," a play by Adam Rapp that opened at Studio 54 on Thursday. When I saw its world premiere at the Williamstown Theater Festival in 2018, it was already a gripping small-scale mystery, and a spectacular showcase for its star, Mary-Louise Parker. Now, having been put through Cromer's less-is-everything makeover, it's even more resonant on Broadway: a tragedy about fiction, both the kind we read and the kind we live.
Michael Dale, BroadwayWorld: "Beyond her somewhat forgiving brown eyes," the subject of Adam Rapp's quietly riveting character study, The Sound Inside says of herself, "your narrator could be described as unremarkable. In that thorny subjective bureau of classification known as the Looks Department, if she's being brutally honest with herself, she'd say she's perhaps four or five degrees beyond mediocre, also known as 'sneakily attractive.' She is the equivalent of a collectible plate mounted to a wall."
David Cote, Observer: Unimpressed viewers could say that The Sound Inside is a gnomic short story pretending to be theater, but it's too liquid and rhetorical, too performative, to deserve that designation. (I've used it with other plays before.) Our presence in the room is essential to puzzling out of the facts presented to us, and Cromer's hushed, perfectly modulated staging unfolds with terrifying clarity, yet forces no conclusions on us. Hochman's Christopher, ardent but still the blank page of youth, brings off his swaggering lines with grace and humor. I didn't think I could revere Mary-Louise Parker more than I did, but arch, awkward Bella is one of her sharpest, funniest, most lived-in performances ever. Acerbic, detached, and monumentally sad, her Bella reminds any writer or lover of books why literature is the consolation of a lifetime, and sometimes a prison. The Sound Inside is a brilliant and unsettling portrait of a person who may escape death, but never the compulsion to transcribe that sentence that won't quit your head.
Robert Hofler, The Wrap: David Cromer directs his two actors as if they were accomplices in a crime. (It helps that Bella and Christopher repeatedly discuss Dostoevsky and his murderous antihero Raskolnikov.) There's something bordering on the obscene about many of these chat fests. That the two never get intimate in the physical sense only adds to the overall discomfort. What Bella and Christopher write is far more revealing than anything they tell each other, or do. They can hide from everyone on campus, but not each other.
David Rooney, The Hollywood Reporter: The production premiered with the same cast in summer 2018 at the Williamstown Theatre Festival and fits surprisingly well on the expansive stage at Studio 54. Silence and darkness are key elements in the play's presentation, and Cromer works masterfully with his design collaborators - Alexander Woodward (sets), Heather Gilbert (lighting), Aaron Rhyne (projections) and Daniel Kluger (music and sound) - to coax scenes to life in isolated pockets of the blackened space, bathed in pools of suffused light. In a contemplative drama loaded with direct-address monologues, third-person narration and stories within the story, the director and playwright display an uncanny knack for drawing you in, as if providing access to the most private of thoughts and memories.
Jeremy Gerard, Theater News Online: And so it almost breaks my heart to add that this production, first presented in July at the Williamstown Theatre Festival, is the worst pairing of show and venue I've seen in as long as I can remember. The Sound Inside is an intimate work. Studio 54 is exactly the wrong theater for it. As hard as these formidable artists work to achieve that intimacy, the house utterly defeats them. Parker in particular has a delicacy of both presence and delivery that demand proximity. All is lost in the echoes of a cold, distancing space. That's a terrible shame.
Steven Suskin, New York Stage Review: All in all, it's a magical evening from Rapp, Cromer, and the altogether mesmerizing Parker and Hochman. Theatergoers who are not averse to listening and thinking should head over to 54th Street to hear The Sound Inside.
David Finkle, New York Stage Review: Saying that Adam Rapp's The Sound Inside has an unusual meta-literary quality may seem off-putting, but it's meant to be a compliment, a heartfelt encouragement aimed at anyone eager to attend a play with subtly deep rewards.
Greg Evans, Deadline: Broadway doesn't really do thrillers anymore. Unless we expand the definition to encompass the wailing banshees of The Ferryman or the occasional Martin McDonough blood drench, the stage has mostly ceded the genre to Hollywood. Yet that scarcity goes only so far in explaining the odd power of Adam Rapp's The Sound Inside, a remarkable psychological mystery starring the ever-astonishing Mary-Louise Parker and her sole co-star, the up-to-the-challenge Broadway newcomer Will Hochman.
Roma Torre, NY1: The play's moral ambiguity gives it an air of mystery and that's to its benefit. But it feels far more literary than theatrical and I think, in the end, even with Parker's superlative performance, "The Sound Inside" is more suited to being read than seen or heard.
Marilyn Stasio, Variety: Mary-Louise Parker will take your breath away with her deeply felt and sensitively drawn portrait of a tenured Yale professor who treasures great literature, but has made no room in her life for someone to share that love with. The other thesp in this two-hander is Will Hochman, endearing in the supportive role of a writing student who understands his odd-duck teacher and shares her values. Their intense Platonic relationship is all the more touching for being, of necessity, so brief and, in the end, so confoundingly dramatic.
Chris Jones, NY Daily News: As played in this gorgeous piece of theater by Mary Louise Parker - and, heaven forfend, what a complete performance! - Bella is a fiftyish woman, a professor of creative writing who sacrificed her personal life to a climb up the academic tentpole to a position at Yale University. She's the maybe-unreliable narrator of her own story, self-critical and fiendishly intelligent, even if she never has been all that productive. Couple of minor things published. That's been it. Still, a life to fill the years.
Christopher Kelly, NJ.com: If "The Sound Inside" has lost some of the intimacy that I previously found so arresting, it's only gained in richness and mystery. As Christopher strikes up an uneasy relationship with the professor and begins telling her the story of the novel he's trying to write, Rapp asks big questions about life, literature and the intersection between the two. How do we define honesty in fiction? Can we find salvation in art? How does one leave a mark on the world? "The Sound Inside" offers few answers to these questions - and instead ends on note of jarring and spooky ambiguity. It's a brainy show that also pierces your heart, and it will leave you debating its meaning for days to come.
To read more reviews, click
here
!

Related Stories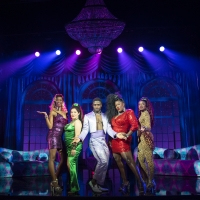 Review Roundup: Jordan E. Cooper's AIN'T NO MO' Opens On Broadway!

December 2, 2022

Read reviews for the new the new Broadway play, Ain't No Mo' from the brilliant and mischievous mind of Jordan E. Cooper, making his debut as the youngest American playwright in Broadway history.
---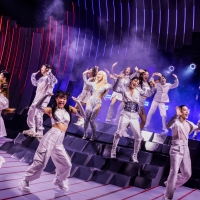 Review Roundup: KPOP Opens on Broadway!

November 27, 2022

Critics have weighed in on KPOP, starring K-pop superstar Luna as MwE, directed by Teddy Bergman, with a book by Jason Kim, and music and lyrics by Max Vernon. KPOP officially opened on Sunday, November 27th at the Circle in the Square Theatre.
---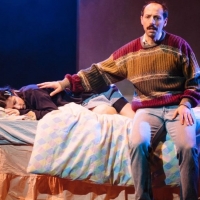 Review Roundup: BAGHDADDY Opens at the Royal Court

November 25, 2022

Read the reviews for Baghdaddy, written by Jasmine Naziha Jones and directed by Milli Bhatia, running at the Royal Court Jerwood Theatre Downstairs through Saturday 17 December 2022.
---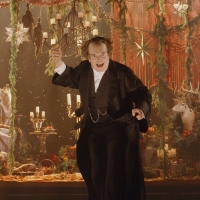 Review Roundup: Jefferson Mays Brings One-Man A CHRISTMAS CAROL To Broadway!

November 21, 2022

Tony Award winner Jefferson Mays' stars in the new Broadway production of his universally celebrated, one man virtuoso, tour-de-force performance in Charles Dickens' A Christmas Carol.
---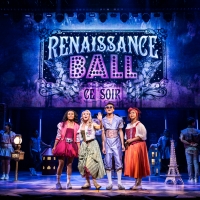 Review Roundup: & JULIET Brings The Music of Max Martin To Broadway

November 17, 2022

The highly anticipated new musical & Juliet opens tonight on Broadway at the Stephen Sondheim Theatre (124 West 43rd Street). Read the reviews!
---