Regional Roundup: Top New Features This Week Around Our Broadway World - 1/13; FENCES in Salt Lake City, Exclusive FUN HOME in Denver, Harold Prince's CANDIDE and More!
**BONUS** We are starting to roll out the winners of the 2016 BroadwayWorld Regional Awards! Keep an eye out for your region to be announced soon! So far, winners have been announced in the following regions:
Appleton, Atlanta, Austin, Buffalo, Sydney, Baltimore, Birmingham, Boston, Central NY, Central PA, Charlotte, Cleveland, Columbus, Connecticut, Dallas, Delaware, Denver, Detroit, Israel, Italy, Jacksonville, Long Island, Los Angeles, Madison, Maine, Memphis, Miami, Minneapolis, Nashville, New Jersey, New Orleans, Omaha, Orlando, Palm Springs, Philippines, Portland, Raleigh, Rhode Island, Rockland/Westchester, Salt Lake City, San Antonio, Seattle, Sioux Falls, South Bend, St. Petersburg, Toronto, West End
As we start our new year, we are offering a more comprehensive weekly roundup of regional stories around our Broadway World, which will now include videos, editor spotlights, regional reviews and more. This week, we feature CANDIDE at NYC Opera, FENCES in Salt Lake City, an exclusive behind-the-scenes video of FUN HOME in Denver and more. Check out our top features below!
East/Northeast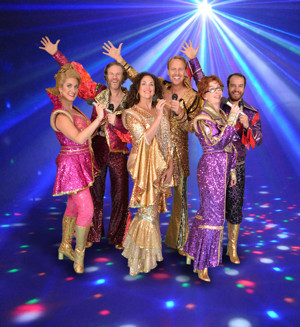 1. Maine: Editor Carla Maria Verdino-Süllwold interviewed various winners of the 2016 BroadwayWorld Regional Awards. She says, "This year's sixteen Maine contests were highly competitive. The 81 finalists (less than 1%) were selected from original pool of just over 9000 nominations, based on highest number of nominations. So to have made the initial cut was a major accomplishment and honor as well, and the list included some of Maine's venerable Equity Theatres like Maine State Music Theatre, which swept 11 categories for a second year in a row, Portland Stage, the Good Theater, Ogunquit Playhouse and non-Equity companies like Portland Players, which won 4 categories, Biddeford City Theater, which won one award, and newcomers like Cast Aside Productions." Read the interviews here.
2. Washington, DC: Editor Benjamin Tomchik reviews Theater J's "scintillating" COPENHAGEN. He says, "Now, most people don't associate physics with thrilling conversation, and yet Frayn's dialogue crackles. He does justice to the achievements of both men with a script that is conversational and engaging. Even more astounding, he takes the structures of the atom and other particles, and has all three characters use them to describe biographical details along with exploring their emotional narratives." Read more here.
Midwest
3. Chicago, IL: Editor Rachel Weinberg reviews MEN ON BOATS, which marks American Theater Company Artistic Director Will Davis's directorial debut. She says, "Davis's inventive direction feels particularly strong in the choreographic realm. Aside from the witty wordplay, MEN ON BOATS is visually compelling. The ensemble makes clever use of limited props to convey movement along the river. MEN ON BOATS truly feels as if it is constantly in motion. And it is also a simply beautiful production. William Boles's set gives audiences both a sense of life on the water and on dry land, and Brandon Wardell's dazzling lighting design adds to this versatility." Read more here.
South/Southeast
4. Austin, TX: Editor Lynn Beaver reviews THE NOISY NEIGHBORS OR IL CAMPIELLO at Different Stages at Trinity Street Theatre. She says, "Director Norman Blumensaadt has a well earned reputation for bringing to life little gems of theatre history or shows that would normally wouldn't have a wide audience. THE NOISY NEIGHBORS is just such a gem. Funny and full of life, this show charms the crowd from beginning to end. Blumensaadt uses the Trinity Street Theatre to its fullest moving actors on and off stage with song, dance in full force farce." Read more here.
West Coast
5. Los Angeles, CA: Editor Gil Kaan interviews actress/Los Angeles theatre inaugurator, Penny Fuller on her limited engagement of 13 THINGS ABOUT ED CARPOLOTTI. If you Google Penny's Broadway debut, the result will be A MOON BESEIGED in 1962. Fuller says, "That's wrong! I was an understudy. I was not appearing. The day before we opened, they said, 'Would you be in the square dance?' 'Alright, if you put a hat on me, so you can't see me.' I knew people would say that was my Broadway debut. Nobody knew I was in that until somebody google-spoogled and found it. My real Broadway debut was in BAREFOOT IN THE PARK, unless you count a square dance in a hat." Read the full interview here.
6. Salt Lake City, UT: Editor Tyler Hinton reviews Pioneer Theatre Company's FENCES. He says, "Michael Anthony Williams gives an intriguing leading performance as Troy Maxson.Gayle Samuels as his wife, Rose, is every bit his match and is especially compelling in her emotional Act II moments... The supporting roles are all filled phenomenally by actors who give great life to their characters: Jeorge Bennett Watson as Bono, Biko Eisen-Martin as Lyons, Jefferson A. Russell as Gabriel, and Jimmie "J.J." Jeter as Cory. Local child actor Meg Hoglund is also very cute as Raynell." Read more here.
International
7. Indonesia: Editor Yuliani Supandji previews a staged reading of Randy Baker's FORGOTTEN KINGDOMS by Jakarta Players Community Theatre. She says, "The Director and Producer Swedian Lie, also a Board Member of Jakarta Players, stated that, "We are very excited to have an international collaboration with a noted theater company from Washington DC, Rorschach Theatre. Not only are we able to bring an international playwright to share his insights and work with our Jakarta audiences, but we can also bring a unique never-before-staged story that is set in Indonesia and influenced by Indonesian culture and values." Read more here.
National Tour Highlight:
8. Denver Editor Robert Bogin shares a behind-the-scenes video of the National Tour of FUN HOME, including an exclusive interview with Beth Malone, the Tony nominated actress who originated the lead role of "Alison." Watch the interview below!
BWW Site Highlight:
9. Opera - Harold Prince's CANDIDE at New York City Opera. We have full coverage of Harold Prince-helmed CANDIDE at NYC Opera. Chief NYC Critic, Michael Dale, says, "The terrific cast is composed of performers who not only do justice to the music, but who also get the cleverness of the lyrics and dialogue. This is especially evident with the romantic leads. Johnson sings the title role with a beautiful, sweetly-voiced tenor and plays the proper degree of straight-man innocence to make it funny. Meghan Picerno's plays Cunégonde with a glittery soprano and bites into the character's lust for bling with crisp comic panache." Opera Editor-in-Chief, Richard Sasanow, says, "With Hal Prince at the helm--for the umpteenth time since his resurrection of CANDIDE in 1973--and choreography by Pat Birch, the show was in very good hands. The playful designs of Clarke Dunham, costumes by Judith Dolan, lighting by Ken Billington and sound by Abe Jacob do all they can to replicate in a proscenium the fun of Prince's original environmental production as done at BAM in Brooklyn and then on Broadway. The orchestra, under Charles Prince, and chorus kept things zipping along." Read our full Review Roundup here.
Regional Editor Spotlight:
10. Robert Bogin, Colorado: Robert grew up in a suburb of New York City, and his interest in theater dates back to his pre-teen years, when his family would save up to attend a show on Broadway or Radio City Music Hall. He moved to Colorado in 1987. Bogin is also a former television reporter for 9News (KUSA), the NBC affiliate in Denver, Colorado, and syndicated columnist for the Rocky Mountain News. On writing for BroadwayWorld, Robert says, "My whole family is into theater, and I've been fortunate to be on stage in two shows with my two young sons. Working for BroadwayWorld lets me combine my love of the theater with my background in television - creating video stories that profile and promote theater is both fun and rewarding."
STUDENT BLOGGERS! We'd like to feature a few of our student bloggers below!
College:
College Student Cheyenne Dalton shares the best thing about being a theatre major. Read her blog
here
.
High School:
High school student Sarah Osman reflects on 2016 in her latest blog. Check it out
here
.
This week, we'd like to welcome our newest Contributing Editor in Baltimore, Kristen Price, our newest college student blogger in Chicago, Sarah Whitcomb, and our newest college student blogger in Baltimore, Caitlin Moynihan.
*BONUS* - Interested in joining our team, but not exactly sure what we do? All of your questions are answered, along with every open position from guest and student bloggers, Regional Editors, and more! Find out where we have open positions available here!