Rachel Weinberg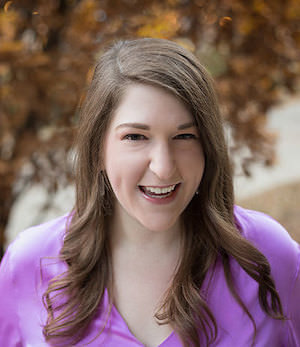 Chicago native Rachel Weinberg has been one of the most frequent contributing editors and critics for BroadwayWorld Chicago since joining the team in 2014. She is a marketing professional specialized in content strategy, writing, and editing. Rachel graduated with her Master's degree in Integrated Marketing Communications from the Medill School of Journalism at Northwestern University. She earned her undergraduate degree in Communication and Hispanic Studies from the University of Pennsylvania. Rachel has worked previously in digital marketing for Goodman Theatre and as a marketing apprentice for Roundabout Theatre Company in New York City. When she's not at the theater, you can catch her riding up a storm on her Peloton bike, getting lost in a good novel, or sampling desserts at bakeries across the city. You can find her online at RachelWeinbergReviews.com and follow her on Twitter @RachelRWeinberg.
MOST POPULAR ARTICLES
LAST 30 DAYS
LAST 365 DAYS
Interview: Peloton London Cycling Instructor Sam Yo on Bringing Broadway to the Bike

July 26, 2022

Peloton Studios London instructor and former West End performer Sam Yo has been bringing his unique energy and passion for musical theater to Peloton members since he joined the team as an instructor in 2019. For Peloton members familiar with Sam, it shouldn't come as a surprise that he was every bit as enthusiastic, genuine, and warm in this interview as he seems on the bike. On the heels of his special Andrew Lloyd Webber Peloton Broadway ride last week, I connected with Sam about inviting Peloton members back into the studio for the first time since 2020, some insider secrets on how he programs his Broadway rides, and how his background as an actor informs the immense presence he brings as an instructor.
---
Interview: Megan Masako Haley of THE DEVIL WEARS PRADA Pre-Broadway Tryout

July 21, 2022

Andy Sachs, Emily Charlton, and of course, the infamous Miranda Priestly from THE DEVIL WEARS PRADA are back following Lauren Weisberger's 2003 novel and the cult-classic 2006 film...but this time, these iconic characters are taking to the stage in a brand-new musical with music from Elton John, lyrics from Shaina Taub, book by Kate Wetherhead, and direction from Anna Shapiro (who many Chicago audiences will know from her tenure at Steppenwolf Theatre Company). Megan Masako Haley takes on the role of Emily. I interviewed Megan early in the preview period for the show's pre-Broadway Chicago tryout about her experience bringing the character to life and the creative process for this new musical.
---
Review: GET OUT ALIVE at Haven Chicago

July 14, 2022

What did our critic think of GET OUT ALIVE at Haven Chicago? Lynette is not afraid to share the vivid, traumatic details of her life with the audience, including her suicide attempt. While I don't usually provide content warnings for any theater, the way Lynette recounts some of her past experiences is so raw and so detailed that it feels dangerous. I'm all for theater that presents audiences with the opportunity to become uncomfortable and ask questions, but Lynette pushes the limit. Ultimately, it's clear that the process of writing and performing GET OUT ALIVE was an invigorating experience for Lynette.
---
Review: IT CAME FROM OUTER SPACE at Chicago Shakespeare Theater

July 5, 2022

What did our critic think of IT CAME FROM OUTER SPACE at Chicago Shakespeare Theater? Kellen Blair and Joe Kinosian's IT CAME FROM OUTER SPACE is campy musical theater fun that pays homage to the 1953 "B-movie" from which it's adapted. In the vein of musicals like LITTLE SHOP OF HORRORS, Blair and Kinosian lean into the source material's ability to delight and amuse with a take-home message that's clear as day—but the earnestness of the material is what allows it all to be delivered with a wink.
---
Review: WHERE WE BELONG at Goodman Theatre

June 28, 2022

What did our critic think of WHERE WE BELONG at Goodman Theatre? Madeline Sayet proves herself to be a powerful and magnetic storyteller in her one-woman play WHERE WE BELONG. Sayet has structured her text so the story becomes more personal and poetic as it progresses, and under the direction of Mei Ann Teo, she delivers her testimony to the audience in a compelling and dynamic manner. 
---
Review: CHOIR BOY at Steppenwolf Theatre Company

June 27, 2022

What did our critic think?With direction by Kent Gash, Steppenwolf's staging of CHOIR BOY hits all the right notes. Steppenwolf ensemble member Tarell Alvin McCraney's play is is a heartwrenching and tuneful story about Pharus— a young gay Black man who relishes nothing more than his role as the choir lead at the prestigious Charles R. Drew Prep School for Boys. Over the course of the play, Pharus navigates that classic adolescent tension between his desire to be fully himself and his wish to be accepted among his peers. McCraney's script beautifully demonstrates this push-and-pull in a way that will universally resonate with audiences, but the story is also incredibly specific to Pharus and his classmates.
---
Review: LIFE AFTER at Goodman Theatre

June 23, 2022

Britta Johnson's LIFE AFTER is a deeply moving and creative new musical that beautifully probes the complexities of grief and the accompanying anxiety and unanswered questions it brings in its wake. See what our critic had to say. 
---
Review: CRUEL INTENTIONS: THE '90S MUSICAL at Kokandy Productions

June 20, 2022

What did our critic think? Kokandy Productions' staging of CRUEL INTENTIONS: THE '90S MUSICAL is a fun romp filled with '90s nostalgia and some banging vocals from director Adrian Abel Azevedo's ensemble.
---
Review: cullud wattah at Victory Gardens Theater

June 19, 2022

In cullud wattah, Erika Dickerson-Despenza compellingly weaves the personal and political. The play is ultimately a narrative of resilience as the women in the play struggle with environmental racism and to econcile with the tension between their desire for justice (especially in ainee's case) and the will to survive and make enough money to pay their bills.
---
BWW Review: SKATES: A NEW MUSICAL at The Studebaker Theater

June 6, 2022

American Idol alumni and real-life married couple Diana DeGarmo and Ace Young take the stage in SKATES: A New Musical. While Christine Rea and Rick Briskin's musical bills itself on the whole as an exercise in nostalgia, the most nostalgic part of SKATES for me was seeing DeGarmo and Young perform; I rooted hard core for DeGarmo back in her AMERICAN IDOL days. Here, she shows why— she has a tremendous powerhouse voice and an appealing stage presence that make her a consummate performer. Director Brenda Didier and choreographer Christopher Chase Carter work with a cast of Chicago musical theater veterans who perform alongside DeGarmo and Young.
---
BWW Review: LOOKINGGLASS ALICE at Lookingglass Theatre Company

May 31, 2022

Lookingglass Theatre Company's signature LOOKINGGLASS ALICE has returned to Water Tower Water Works—and it's just as whimsical and delightful as I remember it when I first saw the production back in high school. Director David Catlin's charming and inventive adaptation combines storytelling elements from Lewis Carroll's ALICE'S ADVENTURES IN WONDERLAND and THROUGH THE LOOKINGGLASS. The production's partnership with The Actors Gymnasium has also cemented Lookingglass Theatre Company's unique combination of literary adaptation and impressive aerial artistry. LOOKINGGLASS ALICE not only calls for a talented company of actors but also places considerable physical demands upon its ensemble.
---
BWW Review: THE CHINESE LADY at TimeLine Theatre Company

May 14, 2022

Directed by Helen Young, TimeLine Theatre Company's Chicago premiere of Lloyd Suh's THE CHINESE LADY is a poignant and well-crafted play centered on Afong Moy, who was supposedly the first Chinese woman to come to America. Although historical record does not have much definitive information about Afong Moy (we even know that was not her real name), Suh uses the play's well-structured 90 minutes to imagine what she might have said to audiences had she been given the chance. For at least 15 years from 1834 to 1850, Afong Moy was treated like an exhibit in a museum; Nathaniel and Francis Carnes brought her to the United States to showcase her in front of American audiences. Thus, Afong Moy was taken away from her family and stripped of agency. While Suh's script cleverly allows Afong Moy to take back some of that agency, the play also demonstrates that in reality this young woman didn't have much of a voice or control over her situation at all.
---
BWW Interview: Jacqueline Williams of TO KILL A MOCKINGBIRD National Tour Presented By Broadway In Chicago

May 13, 2022

It's not an overstatement to say that Jacqueline Williams is a staple of the Chicago theater community. She returns to her hometown in the role of Calpurnia in the current national tour of Aaron Sorkin's TO KILL A MOCKINGBIRD, coming to Broadway In Chicago from May 17,209, 2022. Williams reflected on her return to live theater, what makes this stage adaptation so impactful and timely, and some of her favorite Chicago theater memories.
---
BWW Review: SEAGULL at Steppenwolf Theatre Company

May 9, 2022

Yasen Peyankov's adaptation of Anton Chekhov's SEAGULL proves a wry vehicle to showcase the talents of many of his fellow Steppenwolf ensemble members who haven't graced the stage since before the COVID-19 pandemic. Peyankov's adaptation is direct, self-aware, and rife with dry (extremely dry) humor. The ennui that pierces SEAGULL is deeply and obviously felt throughout this adaptation of the text. References to Chekhov's native Russia abound in Peyankov's script, but the language feels modern and direct.
---
BWW Review: ALL'S WELL THAT ENDS WELL at Chicago Shakespeare Theater

May 1, 2022

In the Shakespearean canon, ALL'S WELL THAT ENDS WELL defies categorization; it doesn't neatly fit alongside Shakespeare's comedies, tragedies, or history plays. Read our critic's review!
---
BWW Review: SPRING AWAKENING at Porchlight Music Theatre

April 29, 2022

Porchlight's SPRING AWAKENING brings out moments of the raw emotion and many of the angsty vibes in the musical with Hlava's Wendla and Kelch's Mortiz as powerful anchors in this ensemble of angsty teens (though, aside from Hlava, all the actors are past their teen days). While the production doesn't solve the musical's challenges of underbaked characters and heavy-handedness when it comes to the issues presented, Didier's direction and choreography bring us some nice tableaus, along with Justin Akira Kono's music direction that highlights the ensemble in key vocal moments.
---
BWW Review: THE PROM National Tour Presented by Broadway In Chicago

April 20, 2022

Read our critic's review.THE PROM delivers heartfelt musical theater comedy for musical theater lovers. With plenty of theater in-jokes, hijinks, big ensemble dance numbers, and a mix of funny and saccharine, writers Matthew Sklar, Chad Beguelin, and Bob Martin understand the formula for an entertaining modern musical. While THE PROM hard-core wears its heart on its sleeve, it's also so fun.
---
BWW Review: SIX National Tour Presented By Broadway In Chicago

April 13, 2022

All hail! The pop queens of SIX are back in Chicago for an epic royal homecoming in their national tour debut. Read our critic's review.
---
BWW Review: Timeline Theatre Company's RELENTLESS at Goodman Theatre

April 12, 2022

Although the play takes place in 1919, Tyla Abercrumbie's RELENTLESS probes prescient themes of family secrets, inherited trauma, and the enduring legacy of racism for two affluent Black sisters living in the northern part of the United States. Director Ron OJ Parson remounts TimeLine Theatre Company's production at the Goodman's Owen Theatre after a sold-out initial run.
---
BWW Review: IN EVERY GENERATION at Victory Gardens Theater

April 10, 2022

IN EVERY GENERATION explores the duality of the cyclical nature of humanity - specifically, in this play, the Jewish experience. As playwright Ali Viterbi's text reveals, sometimes cycles can be sources of comfort and tradition - as is the case with the Levi-Katz's family annual Passover Seder and many other Jewish holidays. In this case, the cycle of ritual is a powerful moment of family gathering and remembrance. But in other ways, the cycles that humans perpetuate can be damaging - for grandparents Paola and Davide, the trauma from their experiences as Holocaust survivors lives on many years later as the family gathers for Passover 2019 in the play's first scene. The play asks if not just the Jewish people, but American society on the whole will uphold the phrase 'Never Again' - are we now truly moving towards a world in which hatred - and specifically anti-Semitism - might someday be eliminated? Or are we doomed to repeat this cycle of trauma and xenophobia because human memory is simultaneously long and short?
---