Rachel Weinberg - Page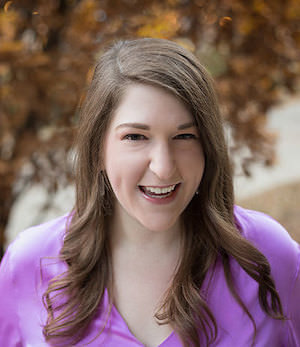 Chicago native Rachel Weinberg has been one of the most frequent contributing editors and critics for BroadwayWorld Chicago since joining the team in 2014. She is a marketing professional and works as a Program Manager, Digital Content Strategy on the eCommerce team at CDW. Rachel graduated with her Master's degree in Integrated Marketing Communications from the Medill School of Journalism at Northwestern University. She earned her undergraduate degree in Communication and Hispanic Studies from the University of Pennsylvania. Rachel has worked previously in digital marketing for Goodman Theatre and as a Marketing Apprentice for Roundabout Theatre Company in New York City. When she's not at the theater, you can catch her riding up a storm on her Peloton bike, getting lost in a good novel, or sampling desserts at bakeries across the city. You can find her online at RachelWeinbergReviews.com and follow her on Twitter @RachelRWeinberg.
MOST POPULAR ARTICLES
LAST 30 DAYS
LAST 365 DAYS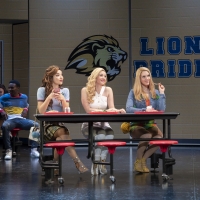 BWW Interview: On Wednesdays, She Wears Pink — Jonalyn Saxer Reflects on Playing the Role of Karen Smith in the MEAN GIRLS National Tour
Posted: Dec. 12, 2019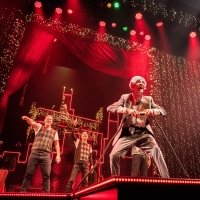 BWW Review: Q BROTHERS CHRISTMAS CAROL at Chicago Shakespeare Theater
Posted: Dec. 6, 2019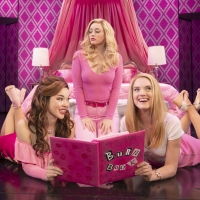 BWW Review: MEAN GIRLS National Tour at the James M. Nederlander Theater
Posted: Dec. 29, 2019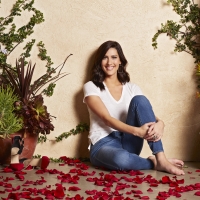 BWW Interview: Will You Accept This Rose On Stage? Former Bachelorette Becca Kufrin Dishes on Her Role as BACHELOR LIVE Co-Host
Posted: Feb. 25, 2020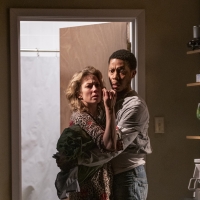 BWW Review: Tracy Letts's BUG at Steppenwolf Theatre Company
Posted: Feb. 4, 2020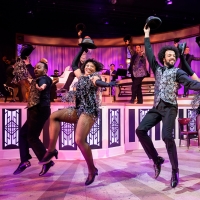 BWW Review: SOPHISTICATED LADIES at Porchlight Music Theatre
Posted: Jan. 29, 2020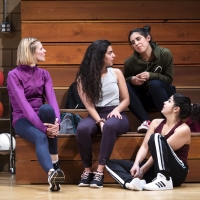 BWW Review: HOW TO DEFEND YOURSELF at Victory Gardens Theater
Posted: Feb. 2, 2020


BWW Review: HER HONOR JANE BYRNE at Lookingglass Theatre

March 13, 2020

J. Nicole Brooks's HER HONOR JANE BYRNE, now in a world premiere production at Lookingglass, is a play deeply rooted in Chicago's not-too-distant history. Inspired by former Chicago Mayor Jane Byrne (the first woman to serve as mayor here) and her decision to move into Cabrini-Green as a display of her desire to revitalize the city's housing projects, the play introduces a cast of characters representing different perspectives in the city. Brooks (who also directs) has assembled an intriguing array of characters in HER HONOR JANE BYRNE, and she makes the pivotal choice to prominently feature residents of Cabrini-Green as much as Byrne and some of her fellow Chicago politicians. Yet the play becomes too cluttered in its various storylines and ideas.
---
BWW Review: WHAT THE CONSTITUTION MEANS TO ME Presented by Broadway In Chicago

March 8, 2020

In WHAT THE CONSTITUTION MEANS TO ME, playwright Heidi Schreck has pulled off one of the most challenging feats in theater: The seamless blending of the personal and the universal. And the result is remarkable.
---
BWW Interview: Will You Accept This Rose On Stage? Former Bachelorette Becca Kufrin Dishes on Her Role as BACHELOR LIVE Co-Host

February 25, 2020

Bachelor Nation fans of Chicago can experience all the drama of the popular reality show this March when THE BACHELOR LIVE ON STAGE arrives at Broadway In Chicago's Cadillac Palace Theatre. In advance of BACHELOR LIVE's arrival here, I chatted with former Bachelorette Becca Kufrin, who is co-hosting alongside former Bachelor Ben Higgins. Kufrin shared a preview of what audiences can expect from the show, as well as some behind-the-scenes information from her time on the show (of course, I had to ask about some BACHELOR filming secrets), and her thoughts on the current season.
---
BWW Review: graveyard shift at Goodman Theatre

February 20, 2020

orde arrington tuttle's graveyard shift, now making its world-premiere following an initial workshop production during Goodman Theatre's 2018 New Stages Festival, is a haunting and beautiful reflection on police brutality against Black Americans. Inspired by the legacy of 28-year-old Sandra Bland, who was found hanging in her prison cell in 2015 after being arrested for failing to signal a lane change, graveyard shift is also remarkable in its capacity for empathy and its meditation on shared humanity. graveyard shift is an undeniably brutal play, as it should be given its subject matter, but tuttle also writes his dialogue in such a poetic way that I was equally stunned by the play's beauty.
---
BWW Review: SUMMER: THE DONNA SUMMER MUSICAL Presented By Broadway In Chicago

February 14, 2020

While Donna Summer may be 'Hot Stuff' when it comes to iconic songwriting and singing, SUMMER: THE DONNA SUMMER MUSICAL is a lukewarm entry in the genre of biographical jukebox musicals. The musical features many of Donna Summer's notable hits-and this national touring cast has the talent to take them all on-but the storyline gave me whiplash. With a book by Colman Domingo and Robert Cary and direction from Des McAnuff, SUMMER careens between the major events of Donna Summer's life at an often breakneck pace.
---
BWW Review: Tracy Letts's BUG at Steppenwolf Theatre Company

February 4, 2020

Steppenwolf's production of ensemble member Tracy Letts's BUG is positively skin crawling, with magnificent central performances from Carrie Coon and Namir Smallwood that make the play all the more unnerving. While Letts's 1996 play may have seemed far-fetched and ahead of its time when it debuted in the nascent days of the internet, it reads eerily prescient now. BUG's dual exploration of paranoid schizophrenia and government surveillance becomes even more unsettling in the current digital era.
---
BWW Review: HOW TO DEFEND YOURSELF at Victory Gardens Theater

February 2, 2020

Liliana Padilla's HOW TO DEFEND YOURSELF offers a brilliant examination of collegiate life, and, more specifically, the ways in which rape culture and the entirely real possibility of sexual assault affect university students. But what makes Padilla's play so powerful, fascinating, and entertaining is that their playwriting never becomes preachy or pointed. By capturing the parlance and cadence of the language that college students use with acute accuracy, Padilla allows the expertly fleshed out characters to reflect on these issues in a grounded and compelling manner.
---
BWW Review: SOPHISTICATED LADIES at Porchlight Music Theatre

January 29, 2020

DUKE ELLINGTON'S SOPHISTICATED LADIES is a classic Porchlight show: an ebullient musical revue showcasing both the esteemed song catalog of Duke Ellington and also the formidable talents of some of the city's finest musical theater performers.
---
BWW Review: ROE at Goodman Theatre

January 28, 2020

Lisa Loomer's ROE offers a timely exploration of the history behind the 1973 Supreme Court case Roe v. Wade and the ongoing political debate around abortion and a women's right to choose. While Loomer's text is not necessarily nuanced in the way that it presents the argument around abortion, ROE does consider both sides of this divisive issue. The play is perhaps most compelling in its capacity to pull back the curtain around the original Roe v. Wade case and reveal the case's history. ROE centers on two critical women, the lawyer Sarah Weddington, who was only in her mid-twenties when she brought this case before the Court, and Norma McCorvey, the plaintiff under the pseudonym 'Jane Roe.' Before I saw this play, I had never heard these women's names before. But now, thanks to Loomer's work, I won't soon forget them. For Loomer interestingly not only presents both sides of the United States' debate over a woman's right to choose but also puts forth Sarah and Norma's two differing perspectives on the events that transpired before and after Roe v. Wade was decided.
---
BWW Review: ONCE ON THIS ISLAND National Tour Presented by Broadway In Chicago

January 24, 2020

The national tour of Michael Arden's Tony Award-winning revival of ONCE ON THIS ISLAND has arrived in Chicago in a blaze of color and light. While Arden's production makes clear that the tropical island in the French Antilles where the musical takes place is no stranger to the devastating effects of natural disasters, it's also a staging filled with joy and rich visuals. Dane Laffrey's found objects aesthetic for the scenic design also conveys the musical's occupancy between the nebulous space of reality and the mystical world of the four gods that guide the musical's protagonist Ti Moune on her journey.
---
BWW Review: MEAN GIRLS National Tour at the James M. Nederlander Theater

December 29, 2019

The first national tour of the MEAN GIRLS musical has arrived in Chicago, and it's totally fetch. Original screenwriter Tina Fey has partnered with composer Jeff Richmond (her husband), lyricist Nell Benjamin, and director/choreographer Casey Nicholaw to create a show in line with its pop musical contemporaries. MEAN GIRLS has an unabashedly pop score, filled with a combination of big belty numbers and upbeat tunes. Benjamin's lyrics cleverly recreate many iconic moments from the original 2003 film through music, while Fey's book also introduces many new jokesa?'particularly when it comes to the use of social media. Cady Heron's initiation into the vicious halls of North Shore High, and her encounter with reigning clique The Plastics, will surely delight fans of the movie.
---
BWW Review: DANCE NATION at Steppenwolf Theatre Company

December 22, 2019

The Chicago premiere of Clare Barron's DANCE NATION, now at Steppenwolf with direction and choreography from Lee Sunday Evans (who also helmed the original production at Playwrights Horizons), is alternately wild, messy, and confusinga?"much like the experience of early adolescence for the play's characters.
---
BWW Review: Scenario Two's THE LIGHT IN THE PIAZZA at Lyric Opera House

December 17, 2019

Lyric Opera's special holiday engagement of Adam Guettel's THE LIGHT IN THE PIAZZA, one of the few contemporary musicals written in a style that harkens back to the Golden Age, is beautifully sung with the composer's complicated and melodious score performed by a superb orchestra. The musical focuses on Margaret Johnson and her daughter Clara, who take a vacation to Florence, Italy in the summer of 1953a?'and find their lives forever changed after Clara has a chance encounter with Fabrizio Nacarelli, a young Italian man. It should come as little surprise that Renèe Fleming has a radiant turn as Margaret. Vocally, Fleming's take on the role is pristine, but she also plays out the tension between Margaret's fiercely protective instincts when it comes to her child and her yearning to empower Clara to lead her own life as a young adult. While I wish to avoid spoilers, it's key to share that the musical has a twist that includes a revelation about Clara that shines light on precisely why Margaret feels so compelled to keep watch over her daughter.
---
BWW Interview: On Wednesdays, She Wears Pink — Jonalyn Saxer Reflects on Playing the Role of Karen Smith in the MEAN GIRLS National Tour

December 12, 2019

Do you want to see Jonalyn Saxer fit her entire fist into her mouth? Actually, I don't know if the actor can do that, but she is showcasing her talents in the principal role of Karen Smith in the national tour of MEAN GIRLS (Fans of the original 2003 film will recognize that opening line as one of Karen's many now famous tidbits). Now, Saxer is delivering Karen's signature brand of humor eight nights a week—and singing many of the jokes. With book from original screenwriter Tina Fey, music by Jeff Richmond, lyrics from LEGALLY BLONDE: THE MUSICAL lyricist Nell Benjamin, and direction and choreography from Casey Nicholaw, the first ever national tour of MEAN GIRLS arrives in Chicago on Christmas Day. I caught up with Saxer in advance of the show's arrival to talk about her experiences with the musical and how she found her unique voice in the role of Karen.
---
BWW Review: THE SANTALAND DIARIES at Goodman Theatre

December 8, 2019

The ceaselessly cynical Crumpet the Elf has returned to Goodman Theatre for the second year in a row. This year Steven Strafford takes the lead in David Sedaris's THE SANTALAND DIARIES under the direction of Steve Scott. While Strafford's take on David/Crumpet remains as foul-mouthed and blunt as ever, the actor's take on the role has some real vulnerability. Strafford gives us the sense that Crumpet wears his cynicism like armor, using it as a defense mechanism to combat his loneliness and discontentment with his current career status (Crumpet's declaration that being an elf seems like a a?oeterrifyinga?? job opportunity rings especially true here). Although Strafford's Crumpet has a deft emotional center, he still never compromises on the humora?'but his delivery is smartly such that audiences may land on different moments as the funniest in Sedaris's text (adapted by Joe Mantello for the stage).
---
BWW Review: Q BROTHERS CHRISTMAS CAROL at Chicago Shakespeare Theater

December 6, 2019

The Q Brothers Collective puts a highly inventive and endlessly delightful twist on Charles Dickens' classic holiday tale with Q BROTHERS CHRISTMAS CAROL.
---
BWW Review: 42nd Annual Production of A CHRISTMAS CAROL at Goodman Theatre

November 25, 2019

Although Goodman Theatre is now producing A CHRISTMAS CAROL for the 42nd year, and although I have seen the production four times myself, it still has an immense capacity to tug at the heartstrings. While the Goodman's production has few surprises to reveal for repeat viewers at this point, the emotions of delight and humor I experienced on opening night reminded me why this production feels magical for so many. And because I attended the show with a first-time viewer, it was particularly special to share the Goodman's brand of holiday joy.
---
BWW Review: ALWAYS...PATSY CLINE at Firebrand Theatre

November 22, 2019

Firebrand Theatre's ALWAYS...PATSY CLINE is both a lovely tribute to female friendship and Patsy Cline's iconic song catalog (the musical features more than 25 of Patsy's songs). Ted Swindley's show, here directed by Brigitte Ditmars, is based on the real-life friendship between Patsy and one of her most fervent fans, Louise Seger. After a chance encounter at one of Patsy's concert engagements in 1961, Louise and Patsy struck up a friendship that lasted the rest of the singer's life. Because the musical incorporates so many of Patsy's iconic country songs, however, it manages to avoid becoming too trite in relaying its story. Instead, ALWAYS...PATSY CLINE becomes unquestionably enjoyable as it's presented more as a concert with a storyline. It's a format that works, and works well.
---
BWW Review: LINDIWE at Steppenwolf Theatre Company

November 19, 2019

Steppenwolf's world premiere production of LINDIWE, a collaboration between ensemble member Eric Simonson and acclaimed South African music group Ladysmith Black Mambazo, finds the most success in its musical moments. The production, co-directed by Simonson and Jonathan Berry, features new music from Ladysmith Black Mambazo to tell the love story of the titular Lindiwe and her boyfriend Adam. It helps that the narrative focuses on Lindiwe's experience as a singer touring with Ladysmith Black Mambazo-and, indeed, the group literally accompanies her at several moments throughout the production. Lindiwe explains that she never goes anywhere without her 'guys,' as she affectionately refers to them. Thus, Ladysmith Black Mambazo functions as a kind of Greek chorus underscoring the romantic storyline at the play's center. The conceit also allows for the play to utilize the group's original music.
---
BWW Review: DEAD MAN WALKING at Lyric Opera Of Chicago

November 17, 2019

There's nothing subtle about Lyric Opera's staging of Jake Heggie and Terrence McNally's contemporary opera DEAD MAN WALKING. Based upon the novel of the same name by Sister Helen Prejean, DEAD MAN WALKING focuses on Sister Helen's relationship with 29-year-old Joseph De Rocher, a prisoner on death row in Angola, Louisiana convicted of the murder of a young couple (and the sexual assault of a young woman). While DEAD MAN WALKING clearly aims to be morally complex in its exploration of capital punishment and the notion of whether or not we should also treat criminals as human beings, the piece feels overwrought. The debate at the opera's center is painted with broad strokes; at one point, we literally see protestors outside the prison holding picket signs depicting both sides of the argument.
---