Benjamin Tomchik - Page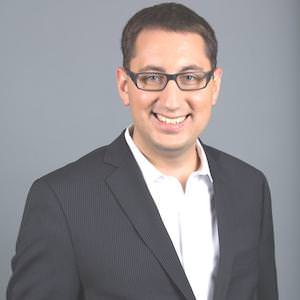 Ben is an avid theatergoer who has seen more than 350 musicals and plays. Some of his most memorable theatrical experiences include: accidentally insulting Andrew Lloyd Webber at a performance of Love Never Dies, attending the last Broadway performance of Elaine Stritch at Liberty and watching George Bizet's opera The Pearl Fishers from the Presidential Box at the Kennedy Center Opera House.
Originally from Pittsburgh, Ben works for a Washington, D.C.-based real estate company, and previously served in The White House. Ben has a Bachelor of Arts degree from George Mason University and a Master's degree in strategic public relations from The George Washington University.
BWW Interview: Abbe David Lowell of MOCK TRIAL at the Shakespeare Theatre Company

June 8, 2020

Held bi-annually, the Shakespeare Theatre Company's Mock Trials showcase a side of 'official' Washington too rarely seen. Bringing together the capital's top legal minds, the cases seek to entertain as well as educate. Veteran Washington lawyer Abbe David Lowell will serve as an Advocate at the upcoming June 22nd trial, and says that each of the cases seeks to accomplish four goals.
---
BWW Interview: Tony Sancho of MOTHER ROAD at Arena Stage

February 24, 2020

The family at the epicenter of John Steinbeck's groundbreaking novel The Grapes of Wrath forever captured the nation's heart in 1940 with a celebrated film version starring Henry Fonda. Now, Arena Stage is continuing the Joad family story with Mother Road, a play in which actor Tony Sancho finds himself carrying on the legacy of these beloved characters whose story has suddenly found renewed relevance eight decades later.
---
BWW Review: All Praise THE AMEN CORNER at The Shakespeare Theatre

February 20, 2020

The Amen Corner shows the role faith can play when there is almost nowhere left to turn. This alone is a powerful statement about the American experience.
---
BWW Review: THE SLEEPING BEAUTY at Kennedy Center is a Dream to behold

February 1, 2020

Yes, Washington, even in these cynical times, fairy tales do come true. For proof, look no further than the dream come true that is The National Ballet of Canada's production of The Sleeping Beauty at the Kennedy Center.
---
BWW Interview: Haysam Kadri of A THOUSAND SPLENDID SUNS at Arena Stage

January 23, 2020

In the case of Haysam Kadri and A Thousand Splendid Suns at Arena Stage, this production is more than just a chance to revisit the role of Rasheed. It is an opportunity to return to a play he not only finds deeply moving, but one he has experienced as both an actor, director, and now as an actor, again.
---
BWW Review: An Exuberant FIDDLER ON THE ROOF at the National Theatre

December 12, 2019

This holiday season; skip the presents under the tree. All I want is tickets to Fiddler on the Roof at the National Theatre.
---
BWW Interview: DEAR JACK, DEAR LOUISE's Jake Epstein Recreates Another World at Arena Stage

December 3, 2019

In Arena Stage's Dear Jack, Dear Louise, Jake Epstein is not only talking about another period, but another form of communication, one long since forgotten by society a?' letters.
---
BWW Interview: Richard Clifford Explores Timeless Values in a Modern Classic with the Folger's AMADEUS

November 19, 2019

For Director Richard Clifford, Amadeus is more than just a modern classic; it is also a story of friendship. His relationship with the play goes beyond the Folger and directing this production, but back to England and the play's author, Peter Shaffer.
---
BWW Review: WHITE PEARL at Studio Theatre

November 12, 2019

Studio Theatre's production is frustrating since both the creative and acting components of this production are stellar. The real outrage is not what happens onstage, but what doesn't. And for that, the blame lies solely with the playwright Anchuli Felicia King.
---
BWW Interview: Extra, Extra, Arena's Molly Smith & Parker Esse Explore NEWSIES at Arena Stage

November 4, 2019

When thinking of the great composers and playwrights whose works have graced Arena Stage, these are the names that come to mind. So when Disney's Newsies was announced for this season, it is understandable why some were shaking their head quizzically.
---
BWW Review: WNO's Superb OTELLO at the Kennedy Center

November 1, 2019

Giuseppe Verdi's penultimate masterpiece is brought to its intense glory in a production filled with magnificent performances and crackling with dramatic fervor.
---
BWW Interview: John Austin Explores the RIGHT TO BE FORGOTTEN at Arena Stage

October 11, 2019

Lately John Austin's career seems to have two constants, exploring society's most topical issues and doing so at Arena Stage.
---
BWW Review: THE NEW ONE at The National Theatre Has Heart

September 29, 2019

Half the fun of TheNew One is getting to embrace the rollercoaster of parenthood with Mike Birbiglia, and to laugh while doing so. The other half is just feeling goodleaving the theatre. Now, when was the last time that happened to you?
---
BWW Review: DOUBT at Studio Theatre is Gripping

September 10, 2019

Doubt: A Parable, a fitting title if ever there was one. Jesus used parables to teach as does Shanley. His message that even though stories like that of Sister Aloysius and Father Flynn did happen, it's up to us to make sure they do not happen again.
---
BWW Interview: Jayne Atkinson takes on a Legend with ANN at Arena Stage

August 2, 2019

If Jayne Atkinson were looking for a tour-de-force, then she found one as the late Texas governor holding court at Arena Stage in Ann. Written by Holland Taylor, Ann is a one woman play about the late Texas Governor Ann Richards that is part reflective autobiography, part homage to public service, and always entertaining.
---
BWW Interview: CODEPENDENTs Journey to Fringe of Friendship and Sisterhood with Kelly Hubbell

July 9, 2019

When Kelly Hubbell opens in Codependent at the Capital Fringe Festival this Thursday, the journey for both the play and Hubbell will not be marked merely by miles, but by friendships, family, and sisterhood.
---
BWW Interview: Chris Renalds ROCK OF AGES Journey Goes from Mezzanine to Center Stage at Wolf Trap

June 15, 2019

Chris Renalds is giving the audience advice you may never expect to hear from a performer. In fact, it is so contradictory to the norms of theatergoing that some thespians may even consider it blasphemy. However, when you consider that the show he is performing in is Rock of Ages, Renalds' advice suddenly makes perfect sense.
---
BWW Review: A DOLL'S HOUSE, PART 2 at Round House Theatre

June 13, 2019

In a city where seemingly everyone is from somewhere else, A Doll's House Part 2 is about something all of us have had to do at some point or another, return home to face our past. Fueled by a powerhouse cast led by the dazzling Holly Twyford, Round House Theatre's production is a homecoming not to be missed.
---
BWW Interview: Ryan Rilette Creates Peace with Round House's OSLO

April 28, 2019

The story of the Oslo Peace Accords is one of diplomatic maneuvering, political intrigue, and unforgettable characters. Director Ryan Rilette now has the profound task of transferring this momentous occasion to the stage with Round House Theatre's latest production, the 2017 Tony Award Winner for Best Play, Oslo.
---
BWW Interview: Washington Says Farewell to Michael Kahn with THE ORESTEIA

April 26, 2019

For those hoping to see Kahn in his element, you have one last chance with The Oresteia. After that, well, this quote from Romeo & Juliet seems most appropriate, "Farewell! God knows when we shall meet again."
---