Photo Flashback: BILLY ELLIOT Closes After 3 Years on Broadway
The 2009 Tony Award winner for Best Musical, Billy Elliot, will close its doors today after playing 40 preview and 1,304 regular performances on Broadway.
The production recouped its $18 million investment in only 14 months over 492 performances and on Broadway, the show has been seen by 1,659,867 theatergoers to date. Featuring music by Elton John, book and lyrics by Lee Hall, choreographed by Peter Darling and directed by Stephen Daldry, Billy Elliot began previews Wednesday, October 1 and opened to critical acclaim on November 13, 2008.
Billy Elliot the Musical is the joyous celebration of one boy's journey to make his dreams come true. Set in a small town, the story follows Billy as he stumbles out of the boxing ring and into a ballet class, discovering a surprising talent that inspires his family and his whole community and changes his life forever. Take a look back at the production throughout its run below!
"I've said it before and it remains true today, Billy Elliot has been one of the most rewarding experiences of my entire life - seeing this show produced on Broadway is a dream fulfilled," composer Elton John said in October. "I'm so proud of the brilliant young performers who have mastered the role of Billy on Broadway - their commitment and sheer talent has been the backbone of this production."


David Alvarez, Sir Elton John, Kiril Kulish and Trent Kowalik at the 2009 Tony Awards.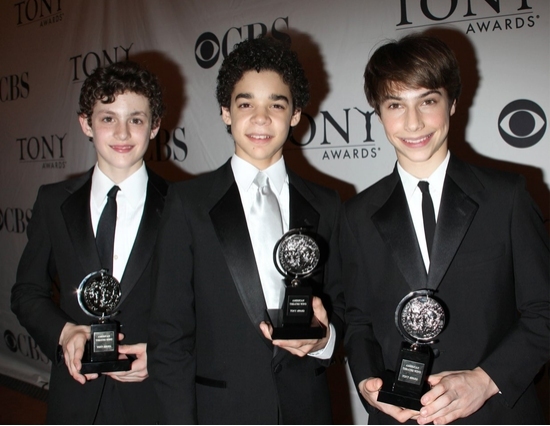 Trent Kowalik, David Alvarez and Kiril Kulish with their 2009 Tony Awards for Best Leading Actor in a Musical.

Gregory Jbara with his 2009 Tony Award for Best Supporting Actor in a Musical.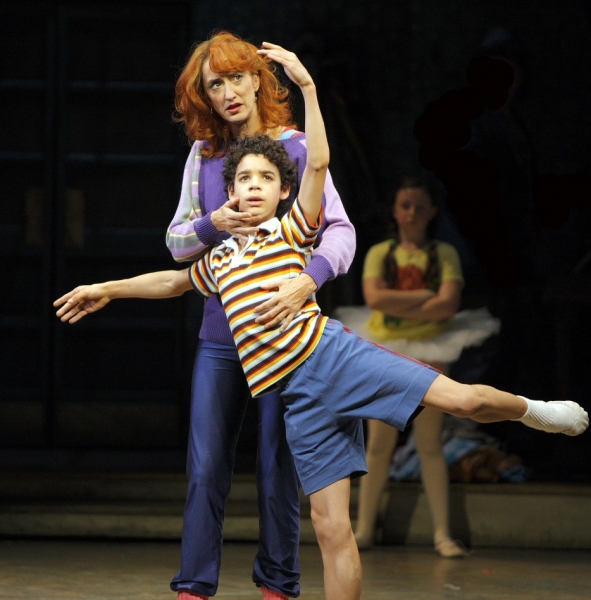 David Alvarez and Haydn Gwynne

David Alvarez, Haydn Gwynne and the company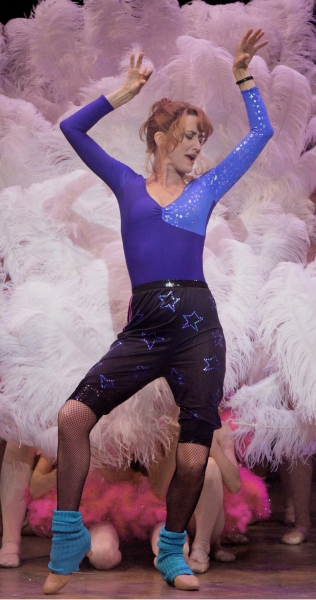 Haydn Gwynne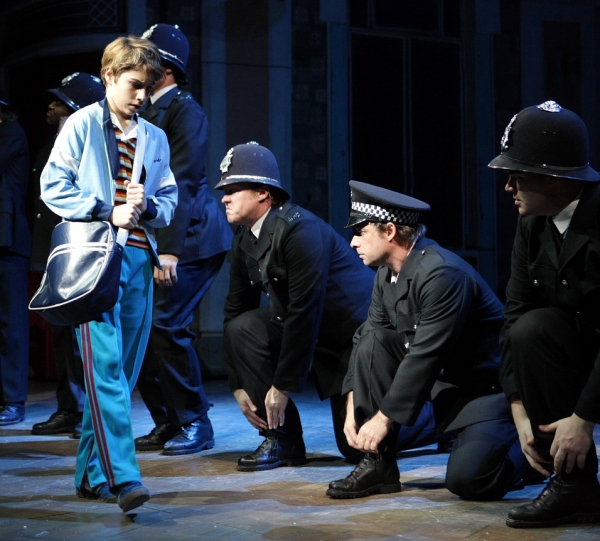 Kiril Kulish and company

Kiril Kulish and company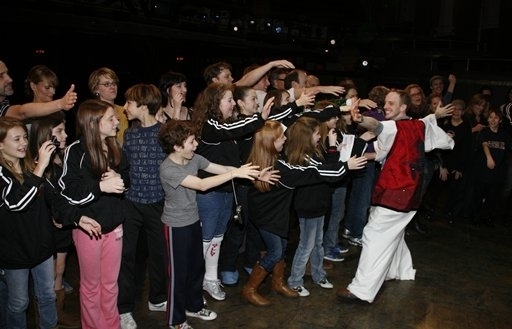 Greg Graham presented with Billy Elliot's Gypsy Robe in 2008.

Greg Graham presented with Billy Elliot's Gypsy Robe in 2008.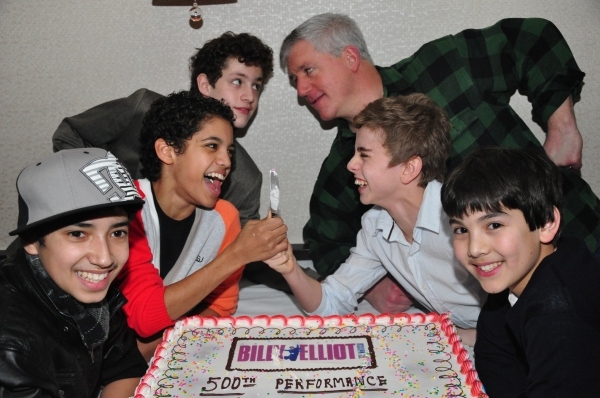 Dayton Tavares, Liam Redhead, Trent Kowalik, Gregory Jbara, Michael Dameski and Alex Ko celebrate 500 Broadway performances.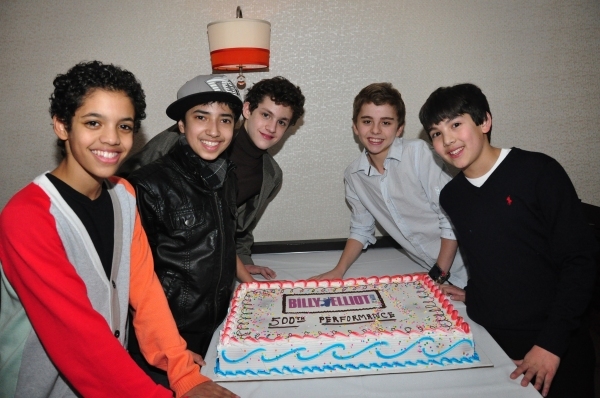 Liam Redhead, Dayton Tavares, Trent Kowalik, Michael Dameski and Alex Ko celebrate 500 performances on Broadway.

BILLY ELLIOT celebrates 1,000 performances on Broadway.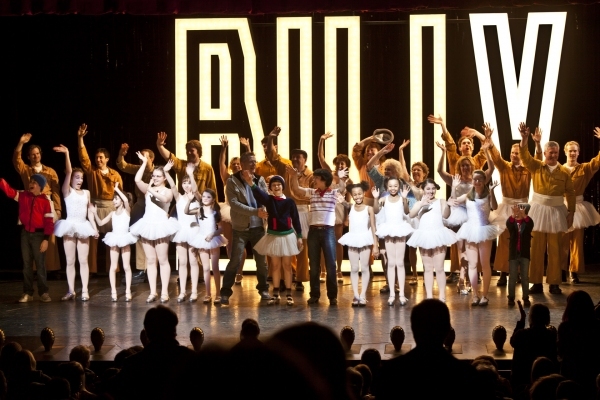 BILLY ELLIOT celebrates 1,000 performances on Broadway.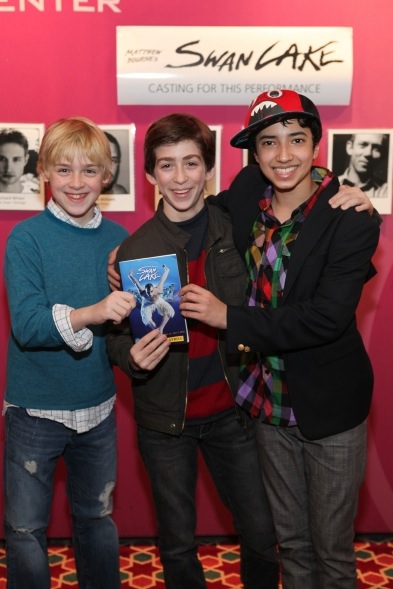 Joseph Harrington, Jacob Clemente and Dayton Tavares visit SWAN LAKE in 2010.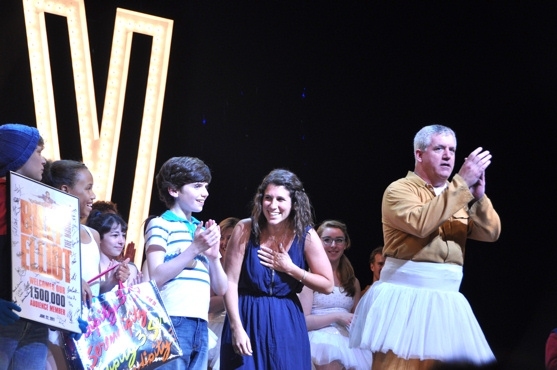 BILLY ELLIOT welcomes its 1,500,000th audience member.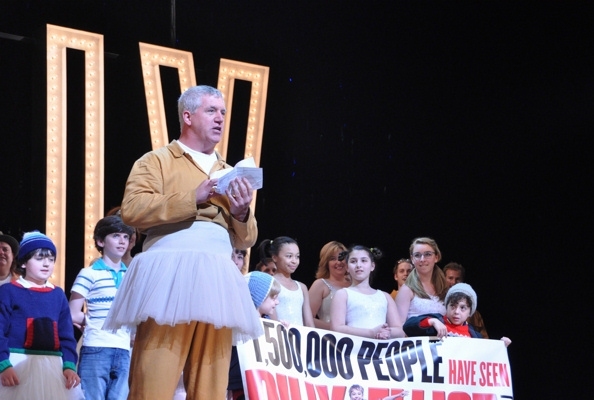 BILLY ELLIOT welcomes its 1,500,000th audience member.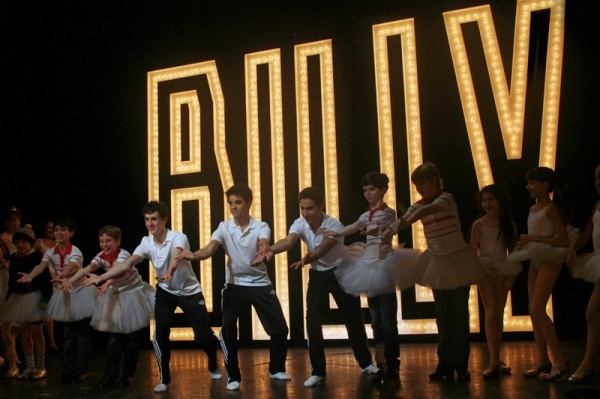 BILLY ELLIOT celebrates three years on Broadway with the return of the original "Billy"s.

Kiril Kulish, David Alvarez and Trent Kowalik celebrate BILLY ELLIOT's 3rd Broadway anniversary.

Related Articles
More Hot Stories For You
VIDEO: On This Day, July 9- Lin-Manuel Miranda, Phillipa Soo, Ariana DeBose, and Leslie Odom, Jr. Say Goodbye to HAMILTON
On this day in 2016, original Hamilton cast members, Leslie Odom Jr., Phillipa Soo, and Ariana DeBose along with the musical's star and composer, Lin-...

Broadway League Approves 15-Second COVID-19 Test For Actors and Crew; League President 'Cautiously Optimistic' About Early 2021 Return
Broadway League President Charlotte St. Martin told the New York Post that for the first time, she feels 'cautiously optimistic' about Broadway being ...

BROADWAY AT HOME on PBS Continues With GREAT PERFORMANCES: SHE LOVES ME & More
Beginning July 24, GREAT PERFORMANCES will continue to keep the performing arts alive with Broadway at Home, broadcasting a theatrical favorite every ...

Actors' Equity Files Grievance Against Walt Disney World for Retaliating Over Request for Testing at Disney World
With days until Walt Disney World's scheduled reopening, Actors' Equity Association has filed a grievance against Disney for retaliating against membe...

QUIZ: Spend a Day at North Shore High and We'll Tell You Which Mean Girls' Plastic You're Most Like!
Are you a Cady, Regina, Karen, or Gretchen? Take our quiz to find out which of the North Shore plastics are you!...

Will Broadway Be Back in Early 2021? Charlotte St. Martin is 'Cautiously Optimistic'
As the Broadway League continues to work with city and state officials as well as leaders in science, technology, and medicine to formulate the best p...