Click Here for More Articles on NEW YORK CITY
Photo Flash: Theatre East Honors Richard Mawe with 2017 Laurette Taylor Award
Theatre East honored Richard Mawe with the 2017 Laurette Taylor Award on Monday, May 15th in New York City. Richard Mawe, an ardent supporter of the arts, served for decades as a teacher and Board President at HB Studio where he studied with Herbert Berghof and Uta Hagen. Scroll down for photos from the celebration!
As an actor, Mawe's most notable films include Rounders, Nobody's Fool, The Human Stain, Woody Allen's Alice, and Small Time Crooks. His theatrical body of work includes the premieres of Israel Horovitz's 50 YEARS OF CADDYING at the Gloucester Stage Company, Tim Blake Nelson's EYE OF GOD with Theatre East, and David W. Crawford's HARVEST, along with the Off-Broadway productions of THE CRUCIBLE, INHERIT THE WIND, PROOF, and YOU CAN'T TAKE IT WITH YOU. His regional work includes the Boston Theatre Award-winning production of DEATH OF A SALESMAN, KING LEAR with Harvard, ORPHANS with Julliard, MADE IN HEAVEN at the American Jewish Theatre His work has taken him to Boston, to Harvard, to Julliard, American Jewish Theatre, and Horton Foote's HABITATION OF DRAGONS at HB Playwrights.
The Theatre East Laurette Taylor Award is named after a pioneer of acting whose work on the stage influenced many generations of artists. The Award was founded in 2009 to pay tribute to the exceptional artistic contributions of Laurette Taylor, and to honor those industry members who have made vital contributions, on stage or off.
The company was founded in 2008 by husband-and-wife producing partners Judson Jones (Artistic Director) and Christa Kimlicko Jones (Associate Artistic Director), along with Joseph Mitchell Parks, after producing such hits as the premiere of Christopher Durang's THE VIETNAMIZATION OF NEW JERSEY (NY Times Critic's Pick), and the premiere of Texas playwright David W. Crawford's HARVEST (BackStage Critic's Pick, Smith & Kraus Best New Plays of 2008), as well as earning a spot as producers to watch in 2008 on PBS's Theater Talk. Since its founding, Theatre East has mounted such critically acclaimed New York and World Premieres as Tim Blake Nelson's EYE OF GOD, Daniel MacIvor's THE SOLDIER DREAMS, Bennett Windheim's NORMALCY, Megan O'Brien's THE JUNGLE BOOK, DEVIL AND THE DEEP with original music and lyrics by Air Supply's Graham Russell, and most recently Cyndi Williams' A NAME FOR A GHOST TO MUTTER.
For more information visit www.theatreeast.org.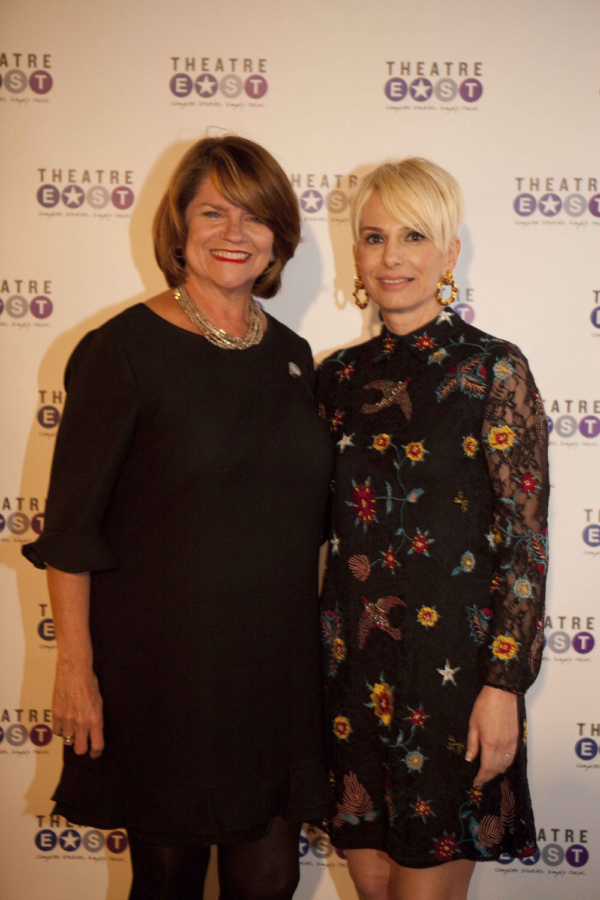 Theatre East Board Members Dawn Robertson and Lori Peraglia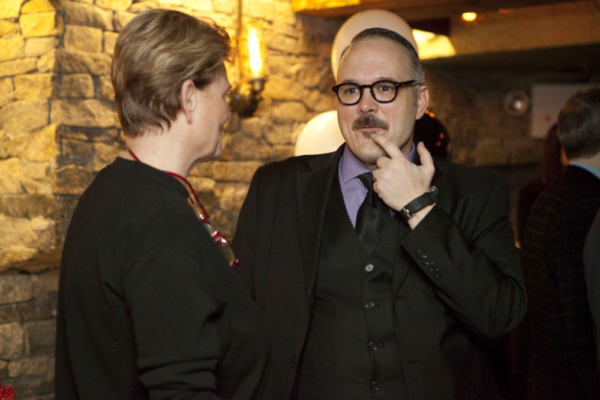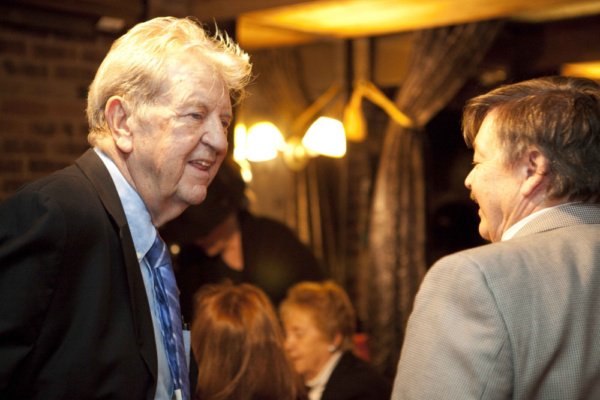 Honoree Richard Mawe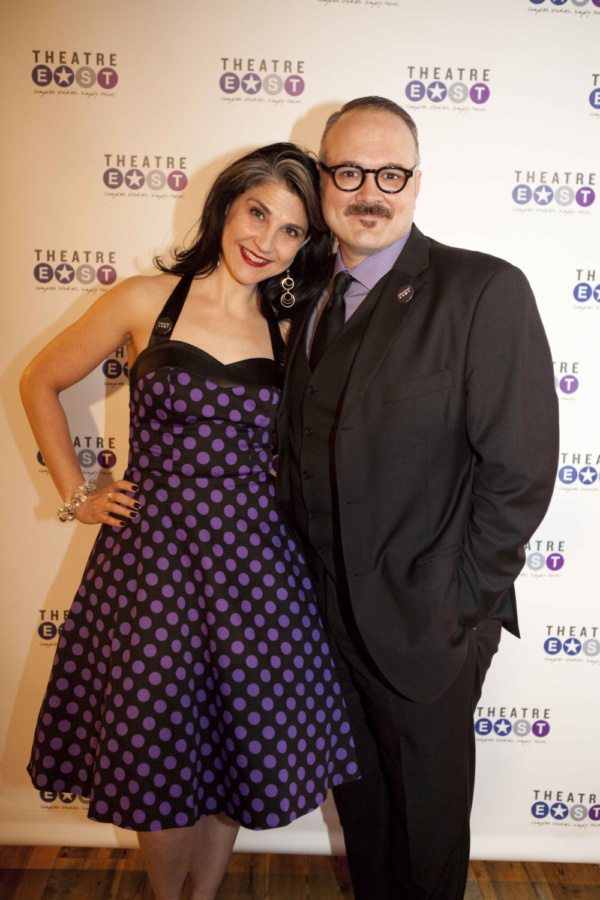 Theatre East Associate Artistic Director Christa Kimlicko Jones and Artistic Director
Judson Jones
Theatre East Associate Artistic Director Christa Kimlicko Jones, Honoree Richard Mawe, and Artistic Director
Judson Jones
Board Member Rajan Raval and Vanisha Raval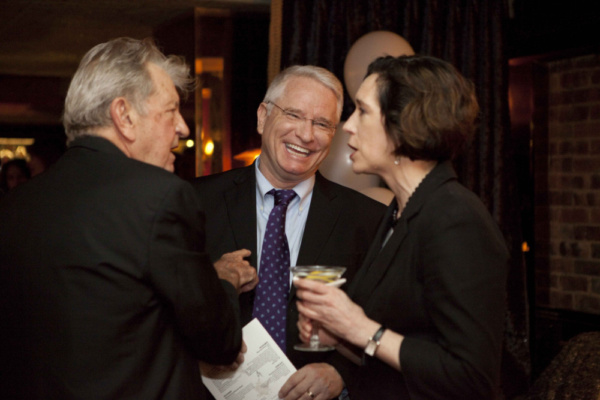 Cara Jane Feuer, Tanya Khordoc, and Theatre East Board President Lil Arbogast
Tanya Khordoc and Cara Jane Feuer
Theatre East Board President Lil Arbogast and Cara Jane Feuer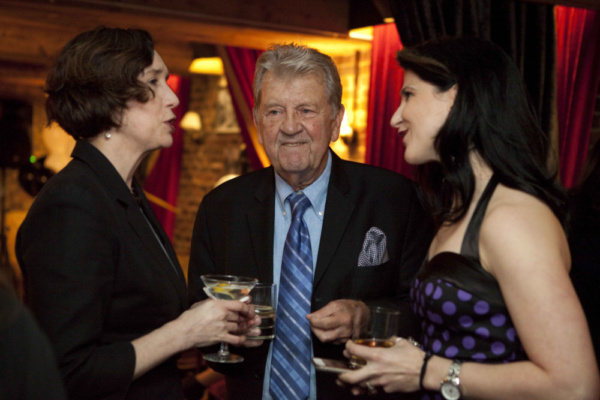 HB Studio Board President
Marie-Louise Silva
Stegall, Honoree Richard Mawe, Theatre East Associate Artistic Director Christa Kimlicko Jones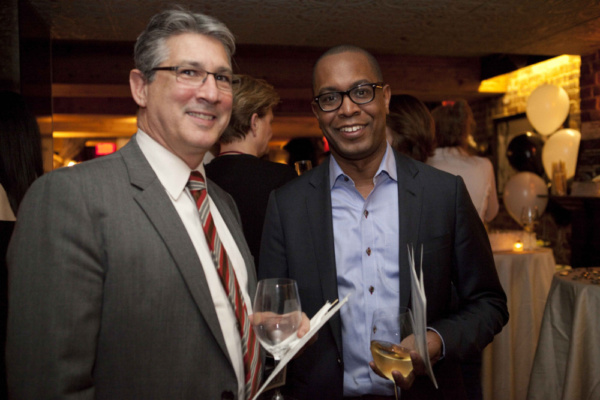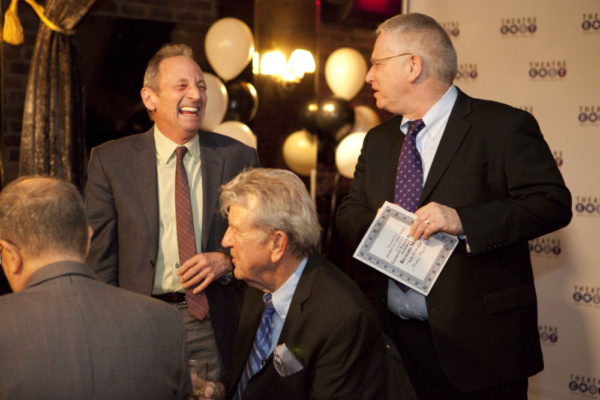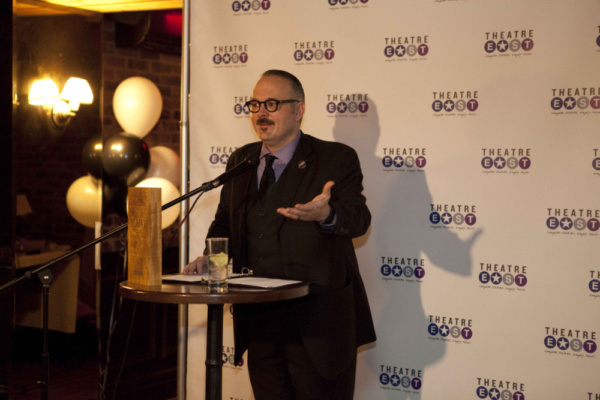 Theatre East Artistic Director
Judson Jones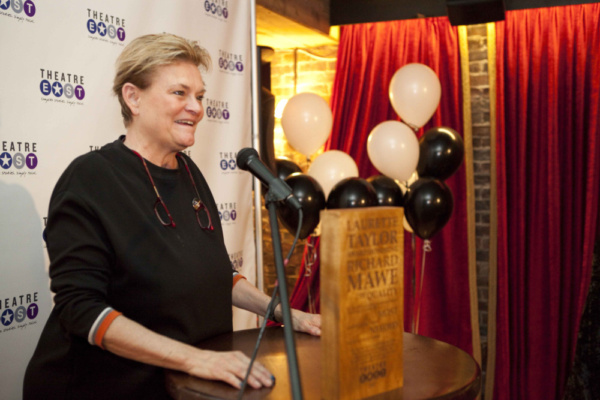 Theatre East Board President Lil Arbogast
HB Studio Artistic and Executive Director Edith Meeks
HB Studio Board President
Marie-Louise Silva
Stegall
Eric Engle
Honoree Richard Mawe
Theatre East Board Secretary Aja Baxter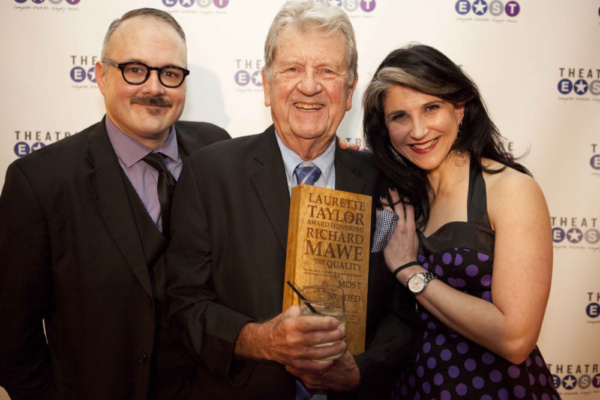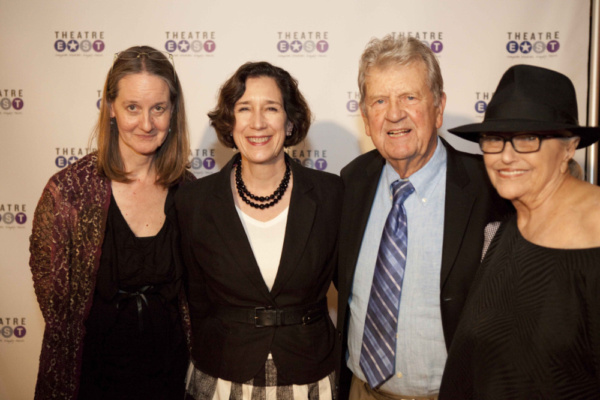 Theatre East Staff