Photo Flash: The Capeman Concert in Rehearsal
The Public Theater (Artistic Director Oskar Eustis, Executive Director Andrew D. Hamingson) will begin performances on Saturday, August 14 for the FREE concert version of Paul Simon's THE CAPEMAN, running for three nights only through August 16 at the Delacorte Theater in Central Park. All performances will be at 8 p.m. and free tickets will be distributed the day of the show.
THE CAPEMAN, featuring music by
Paul Simon
and book and lyrics by
Paul Simon
and
Derek Walcott
, will be directed by Tony Award nominee
Diane Paulus
, who directed the concert version of HAIR at the Delacorte in 2007.
Sergio Trujillo
will provide choreography and the Grammy-winning Oscar Hernández and an extraordinary 13-piece orchestra will play Simon's haunting score. Every night after the show, legendary Puerto Rican sensation Danny Rivera will perform a special vocal encore.
THE CAPEMAN cast features Obie Bermúdez as Tony Hernández; Natascia Diaz as Esmeralda Agrón; Ivan Hernandez as Salvador Agrón; Nicole Lequerica as Aurea Agrón; Jorge Maldonado as Santero; Luba Mason as Mrs. Young; Anthony Lee Medina as Young Sal; Élan Luz Rivera as Bernadette; and Gilberto Velazquez as Reverend Gonzalez. The ensemble will include Bryan Anthony, Xavier Cano, Myrna Lynn Gomila, Nina Lafarga, Omar Lopez-Cepero, Cornell McKnight, Frankie Negrón, Luis Salgado, and Tanairi Vasquez. Diaz, Mason, Gomila, Negron and Rivera appeared in the original production of The Capeman on Broadway; Mason and Gomila are reprising their roles from that production.
THE CAPEMAN will feature scenic consultation by Riccardo Hernandez; costume design by Emilio Sosa; lighting design by Peter Kaczorowski; and sound design by ACME Sound Partners.
Originally on Broadway in 1998, Simon's musical THE CAPEMAN tells the true story of a Nuyorican street gang member whose story exploded on to the front pages of the tabloids in 1959, ultimately revealing the cultural and racial tensions beneath the surface of New York in that era. THE CAPEMAN's score is a dazzling blend of Latin music, Doo Wop and artful ballads to tell a gripping and controversial New York story.Free tickets will be distributed the day of the show in person at the Delacorte Theater in Central Park beginning at 1 p.m. or by registering for Virtual Ticketing online at ShakespeareInThePark.org the day of the performance you want to attend. Virtual Ticketing recipients are chosen at random to receive tickets, not in the order requests are received.
Reserved Concert Seats can now be reserved for a tax-deductible donation of $175 per seat. These seats are available only at The Public Theater box office or by calling (212) 967-7555.
Priority Concert Seating, for a tax deductible donation of $250 or $500, is available through The Public Theater Development Office at partners@publictheater.org. The $500 Priority Seats for the final performance on Monday night, August 16 includes admission to a post-show cast party.
Rehearsal Photographs by Nella Vera


Nicole Lequerica (Aurea Agron) and Natascia Diaz (Esmeralda Agron)

Joe Church (Associate Music Director)


Tanairi Vasquez (Yolanda) and Luis Salgado (Carlos Apache)

Director Diane Paulus and choreographer Sergio Trujillo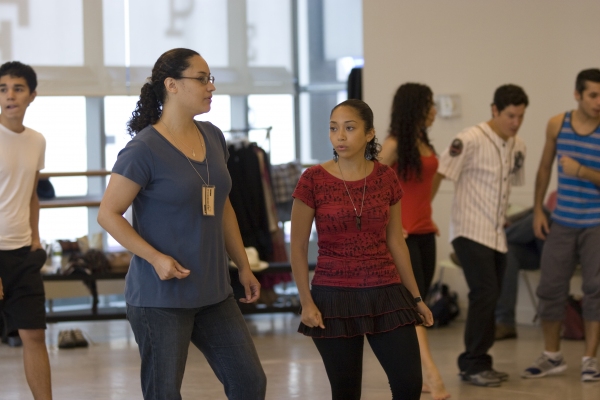 Myrna Lynn Gomila (Nun/Carmen/Cookie) and Elan Luz Rivera (Nun/Bernadette)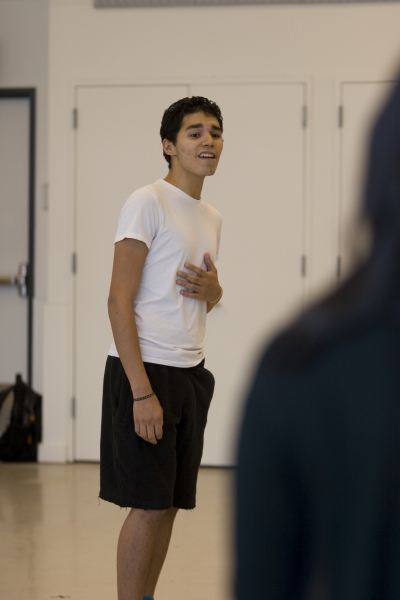 Anthony Lee Medina (Young Sal)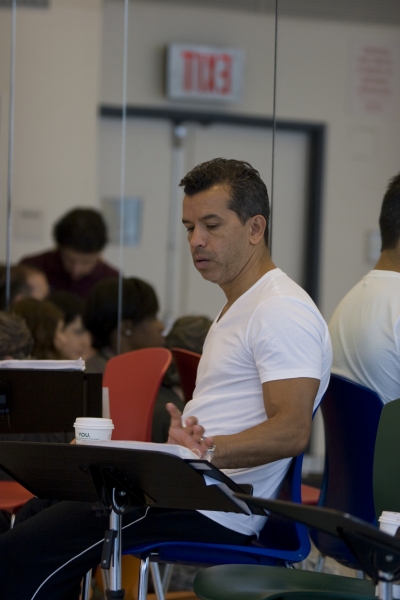 Choreographer Sergio Trujillo

Ivan Hernandez (Salvador Agron)

Related Articles

More Hot Stories For You