Photo Flash: Remembering Milo O'Shea
Stage and screen stasr Milo O'Shea passed away yesterday, April 2, after a short ilness, according to published reports. He was 86 years old.
He began acting on the stage, then moved into film in the 1960s. He became popular in the UK as a result of starring in the BBC sitcom Me Mammy alongside Yootha Joyce. In 1967-68 he appeared in the drama Staircase, co-starring Eli Wallach and directed by Barry Morse.
O'Shea starred as Leopold Bloom in Joseph Strick's 1967 film version of Ulysses. Among his other memorable film roles in the 1960s were as the well-intentioned Friar Laurence in Franco Zeffirelli's Romeo and Juliet and as the villainous Dr. Durand Durand (who tries to kill Jane Fonda's character by making her literally die of pleasure) in Roger Vadim's counterculture classic Barbarella (both films were released in 1968). In 1984, O'Shea reprised his role as Dr. Durand Durand (credited as Dr. Duran Duran) for the Duran Duran concert filmArena, since his character inspired the band's name. He played Inspector Boot in the 1973 Vincent Price horror film Theatre of Blood.
He was married to the Irish actress Kitty Sullivan, with whom he occasionally acted, most notably in a 1981 Broadway revival of My Fair Lady. He had two sons, Colm and Steven, but O'Shea and Sullivan have no children together. O'Shea and his wife both adopted United States citizenship and resided in New York City.
Other notable stage appearances include Mass Appeal (1981) in which he originated the role of "Father Tim Farley" (for which he was nominated for a Tony Award as "Best Actor"), the musical Dear World in which he played the Sewer Man opposite Angela Lansbury as Countess Aurelia, Corpse! (1986) and a 1994 Broadway revival of Philadelphia, Here I Come.
Photo Credit: Walter McBride


Theatre Marquee Poster for Milo O'Shea and Michael O'Keefe Opening Night of 'MASS APPEAL' at the Booth Theatre in New York City on 11/12/1981

Milo O'Shea, Geraldine Fitzgerald and Michael O'Keefe Opening Night of 'MASS APPEAL' at the Booth Theatre in New York City on 11/12/1981

Milo O'Shea, Geraldine Fitzgerald and Michael O'Keefe Opening Night of 'MASS APPEAL' at the Booth Theatre in New York City on 11/12/1981

Milo O'Shea, Geraldine Fitzgerald and Michael O'Keefe Opening Night of 'MASS APPEAL' at the Booth Theatre in New York City on 11/12/1981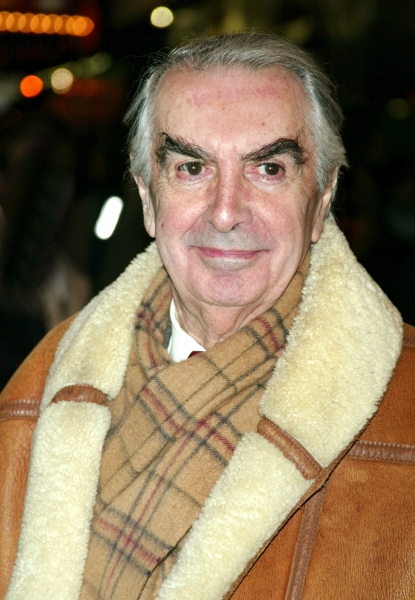 Milo O'Shea Opening Night of the Roundabout Theatre Company's TARTUFFE American Airlines Theatre New York City January 9, 2003

Related Articles