Photos: Rachel Chavkin Directs SMALL MOUTH SOUNDS at Philadelphia Theatre Company
Philadelphia Theatre Company presents the Ars Nova production of the Obie Award winning play Small Mouth Sounds, written by Bess Wohl and directed by Tony nominee Rachel Chavkin (Natasha Pierre and the Great Comet of 1812). In the overwhelming quiet of the woods, six wildy dissimilar runaways from city life embark on a week-long silent retreat. Guided by an unseen guru and pledging a vow of silence, these strangers confront internal demons both profound and absurd. Both contemplative and funny,
Small Mouth Sounds is a cleverly conceived and sharp observation of the pursuit of wellness and the achingly human need to connect. Small Mouth Sounds will preview on March 13 and opens on March 14, 2018. The show will run for 24 performances through April 1, 2018 at Philadelphia Theatre Company at the Suzanne Roberts Theatre (480 S. Broad Street). Tickets are on sale starting at $25 at philatheatreco.org, at the box-office, or by calling 215-985-0420.
"Philadelphia Theatre Company is eager to present this beautifully conceived play at a time when many of us are feeling a bit adrift," said PTC Producing Artistic Director Paige Price. "Finding peace and balance in the chaos of life is a challenge we all share. The authentic characters created by playwright Bess Wohl and director Rachel Chavkin are people that we can all see bits of ourselves in."
In Small Mouth Sounds, six wildly disparate urbanites embark on a week-long silent retreat. In a world where we are all plugged in and constantly on the go, the group gives up their cell phones and electronic devices as they try to escape from it all. Under the watchful eye of an off-stage guru, these city-dwellers find out if staying quiet can bring about true inner peace. As the week goes on, and they struggle to meditate while clumsily fighting their most primal of urges, they learn that silence can sometimes be golden. It can also be funny, frustrating, erotic, comforting, and profoundly passive-aggressive.
This acclaimed new comedy is penned by Drama Desk Award-winner Bess Wohl, who also wrote Continuity (The Goodman Theatre New Stages); American Hero, Barcelona (LA Ovation Award nomination); Touched; In; Cats Talk Back; and the original musical Pretty Filthy in collaboration with Michael Friedman and The Civilians (Lucille Lortel and Drama Desk nominations for Outstanding Musical).
In an interview in San Francisco about Small Mouth Sounds, Wohl said, "A friend and colleague of mine noted that every time an audience goes to a play, whatever the play, they're expected to sit and be quiet-essentially, they're on a silent retreat. My hope is that the play creates a sense of community for the audience and that they've participated in an active experience together. On another level, that same sense of participation is also embedded in the way audiences are encouraged to watch this play: you have to sit forward and become a detective, actively engaging with the storytelling, or else you could miss something. It's been a joy to see audiences sit forward and take pleasure in that element of the experience."
Small Mouth Sounds is directed by Rachel Chavkin, who was nominated for a Tony Award in 2017 for Best Direction of a Musical for her work on Natasha Pierre and the Great Comet of 1812. Cultural Weekly in Los Angeles hailed Chavkin's staging as masterful.
Chavkin directs an acclaimed ensemble cast that challenge themselves by going beyond the basic spoken tenants of their craft to artfully communicate in non-traditional ways on stage. The cast includes Connor Barrett, Brad Heberlee, Edward Chin-Lyn, Orville Mendoza, Brenna Palughi, Socorro Santiago, and Cherene Snow. PTC is thrilled to welcome Snow and Mendoza back to Philadelphia Theatre Company. Snow wowed audiences as Dr. A. Elizabeth "Bessie" Delaney in Having Our Say (2016-17). Mendoza, who was featured in the musical Found (2016-17), also returns to PTC.
The creative team is rounded out by Scenic Designer Laura Jellineck and Costume Designer Tilly Grimes. Lighting Designer Mike Inwood returns to PTC with Small Mouth Sounds. PTC audiences last saw his work on Rizzo (2016-17). Stowe Nelson is the Sound Designer, Noah Mease the Props Designer and Andrew Schneider is the Video Designer.
Photos by T. Charles Erickson.


Socorro Santiago, Cherene Snow

The Cast of SMALL MOUTH SOUNDS

Edward Chin-Lyn

Socorro Santiago, Cherene Snow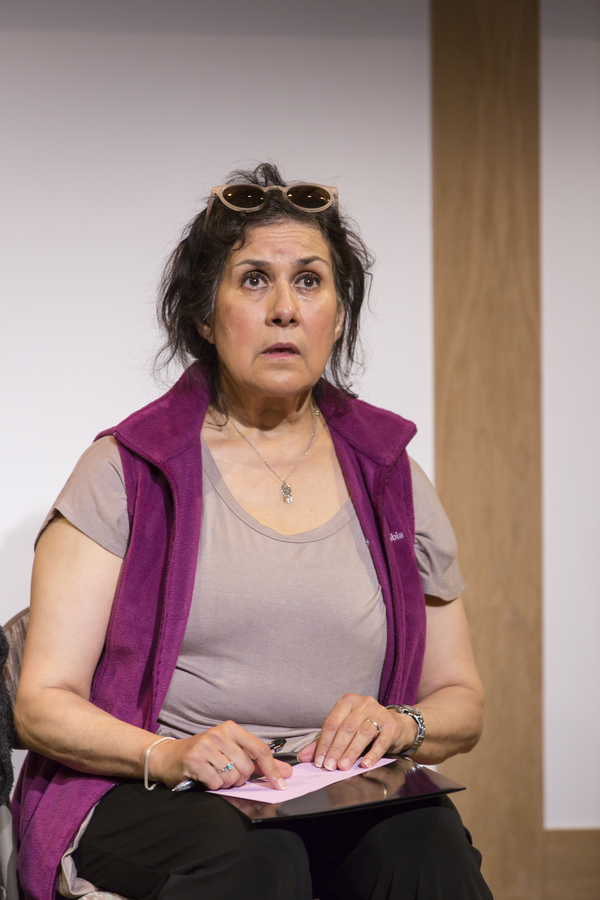 Socorro Santiago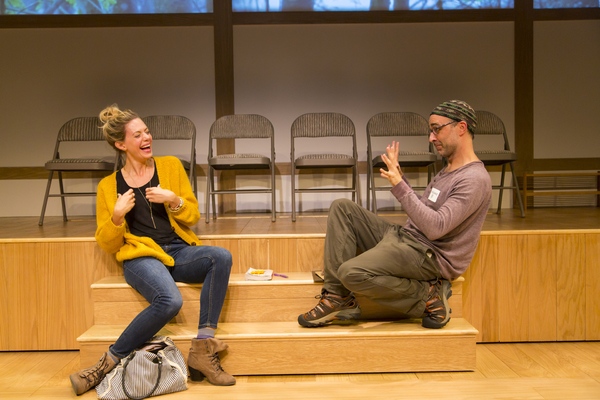 Brenna Palugh, Ben Beckley

Cherene Snow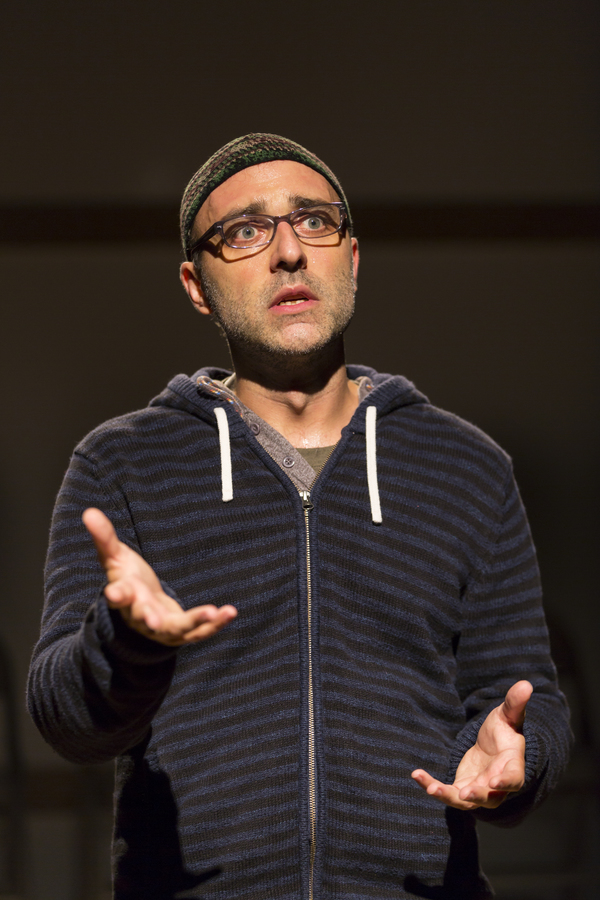 Ben Beckley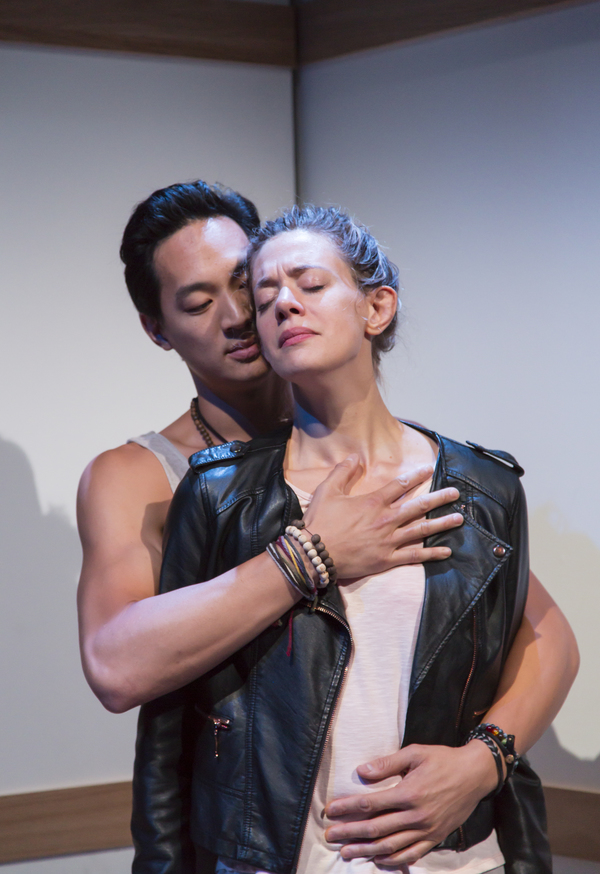 Edward Chin-Lyn , Brenna Palugh

Brenna Palugh

The Cast of SMALL MOUTH SOUNDS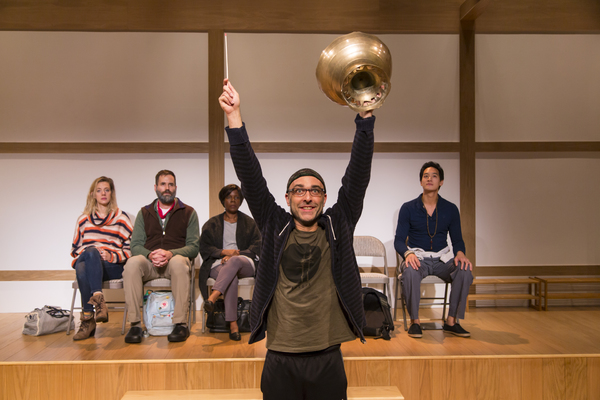 The Cast of SMALL MOUTH SOUNDS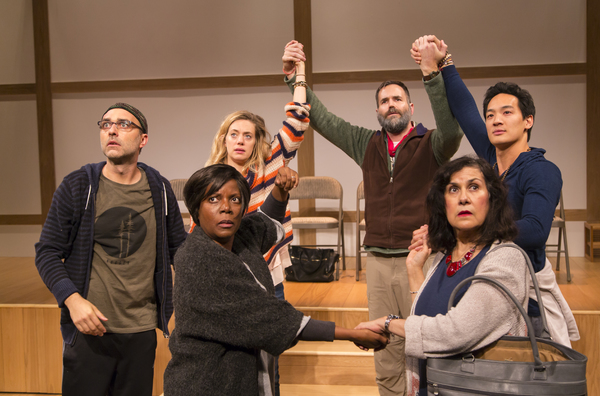 The Cast of SMALL MOUTH SOUNDS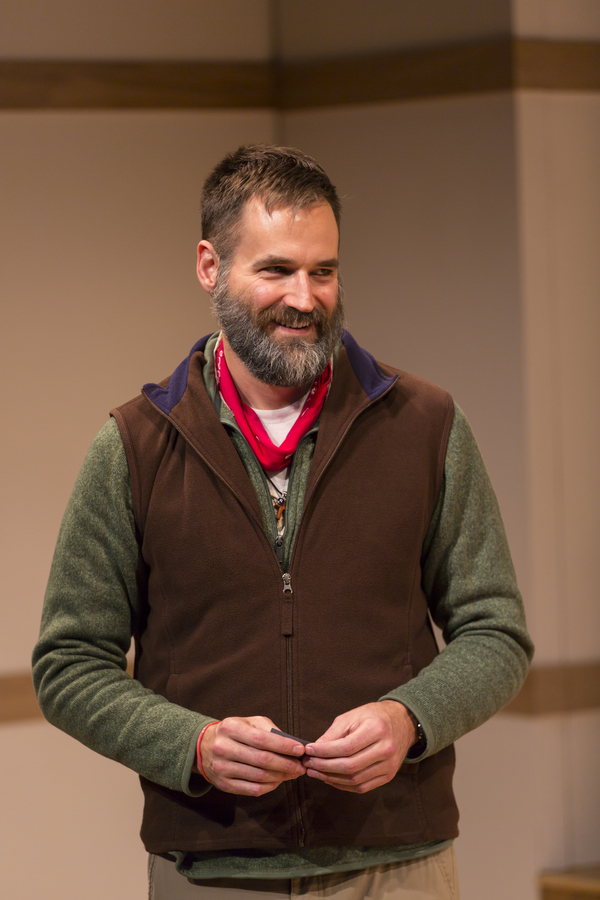 Connor Barrett