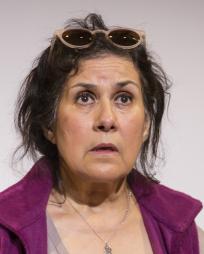 Date of Birth: July 12, 1957 (64)
Birth Place: New York, NY, USA
Latest News on Socorro Santiago
Stage Credits
  [Off-Broadway]
World Premiere Off-Broadway Production, 2022
Consuelo
  [Off-Broadway]
The Public Theater New York Premiere, 2019
Tita
  [Off-Broadway]
Red Bull Theater Off-Broadway Revival, 2019
Performer
  [Broadway]
1980
Chorus of Bacchae
  [Off-Broadway]
Roundabout Theatre Company Off-Broadway World Premiere, 2016
Delores Aquendo
Stage
Performances
  [Off-Broadway]
World Premiere Off-Broadway Production, 2022
Consuelo
  [Off-Broadway]
The Public Theater New York Premiere, 2019
Tita
  [Off-Broadway]
Red Bull Theater Off-Broadway Revival, 2019
Performer
  [Broadway]
1980
Chorus of Bacchae
  [Off-Broadway]
Roundabout Theatre Company Off-Broadway World Premiere, 2016
Delores Aquendo
Socorro Santiago News
Cast Announced for World Premiere of John J. Caswell, Jr.'s MAN CAVE
by Chloe Rabinowitz - Feb 1, 2022
Page 73 has announced the cast of John J. Caswell, Jr.'s Man Cave, directed by Taylor Reynolds, March 1-April 2 at The Connelly Theatre, 220 E 4th Street in Manhattan. 
Daphne Rubin-Vega, Jenny Turner Hall And More To Launch A SIMPLE HERSTORY Presented by The Tank
by Chloe Rabinowitz - Sep 22, 2021
A Simple Herstory is a theatrical and high concept podcast series about the women who have run for President of the United States. The series is produced by The Muse Project and presented by The Tank.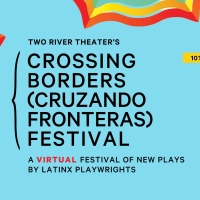 Two River Theater Announces 10th Annual Crossing Borders Festival
by Taylor Brethauer-Hamling - Sep 9, 2021
Since 2011, Two River Theater has introduced new voices from across the country to their annual Crossing Borders (Cruzano Fronteras) Festival of new plays by Latinx playwrights. This year's playwrights explore stories about family history, computer science, teens navigating the "new normal", and a makeshift family arriving at the cusp of the 22nd century.
Streaming of Clubbed Thumb's THE WOMAN'S PARTY Extended
by Chloe Rabinowitz - Aug 31, 2021
Tony Award-nominated and five-time Obie Award-winning theater company Clubbed Thumb has announced an extension for the world premiere of The Woman's Party. Originally scheduled to stream through August 31, The Woman's Party will now be available through Thursday September 23.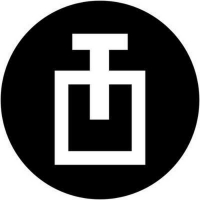 The Tank Announces In-Person and Digital Programming for LIMEFEST in August
by Chloe Rabinowitz - Aug 2, 2021
The Tank announced today the full line up for Lime Fest, which will present 20 performances between Saturday August 14– Saturday August 28, 2021. The Tank's LimeFest celebrates a dozen new works by over 80 emerging artists who identify as women, nonbinary or gender non-conforming to make way for more gender parity in the performing arts.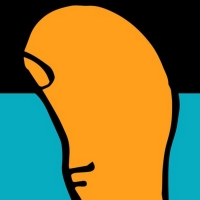 Rosalyn Coleman, Alma Cuervo, Laura Esterman & More to Star in THE WOMAN'S PARTY World Premiere
by Chloe Rabinowitz - Apr 1, 2021
Clubbed Thumb has announced the world premiere of The Woman's Party. Originally slated to premiere as part of the 2020 Summerworks Festival, the piece will now premiere virtually. The Woman's Party has been divided into three 30-minute episodes, which were filmed over the course of four weeks remotely from each actor's home.
Virtual Theatre Today: Monday, December 14 with James Monroe Iglehart, Kelli O'Hara and More!
by Nicole Rosky - Dec 14, 2020
Today (December 14) in live streaming: James Monroe Iglehart sings with Seth Rudetsky, Kelli O'Hara joins the Mormon Tabernacle Choir, and so much more!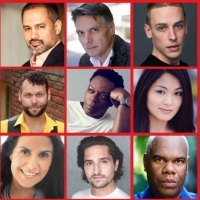 Robert Cuccioli, Chukwudi Iwuji, Socorro Santiago and More to Star in Benefit Reading of A KING AND NO KING
by Chloe Rabinowitz - Dec 2, 2020
RED BULL THEATER today announced that its fall offerings will continue with a benefit reading of A King and No King by Francis Beaumont & John Fletcher, directed by José Zayas and featuring Rajesh Bose, Robert Cuccioli, Edmund Donovan, Franchelle Stewart Dorn, Topher Embrey, Chukwudi Iwuji, Teresa Avia Lim, Cara Ricketts, Socorro Santiago, and more.
Red Bull Theater to Stream Reading of 'TIS A PITY SHE'S A WHORE
by Chloe Rabinowitz - Mar 25, 2020
Red Bull Theater today announced the LIVESTREAM and FREE presentation of an online reading of John Ford's classic play 'TIS PITY SHE'S A WHORE, featuring the complete cast of Red Bull's acclaimed 2015 Off-Broadway production, directed by Mr. Berger.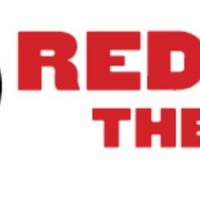 Red Bull Theater Postpones THE ALCHEMIST
by Chloe Rabinowitz - Mar 24, 2020
Red Bull Theater today announced the postponement of their upcoming Off-Broadway production, The Alchemist, due to the circumstances surrounding the coronavirus disease (COVID-19) pandemic.
Socorro Santiago Videos
BWW TV: Chatting with LOOKING's Raul Castillo & the Company of ADORATION OF THE OLD WOMAN
by BroadwayWorld TV - Mar 13, 2014
INTAR presents the next production of its 2013-14 season: Adoration of the Old Woman, by Academy Award-nominated and Obie Award winning Jose Rivera and directed by Patricia McGregor will star Raul Castillo (HBO's 'Looking'), Danielle Davenport, Jose Joaquin Perez, Socorro Santiago and Carmen Zilles. This limited Off-Broadway engagement begins tonight, March 13th and continues through April 6th only. Opening Night is set for Wednesday March 19th. The company just met the press and BroadwayWorld's Richard Ridge was on hand to chat with the whole gang. Check out what they had to say about the play below!
Socorro Santiago Frequently Asked Questions
How many Broadway shows has Socorro Santiago been in?
Socorro Santiago has appeared on Broadway in 1 shows.
How many West End shows has Socorro Santiago been in?
Socorro Santiago has not appeared in the West End