Latest News on Andrew Schneider
Latest News on Andrew Schneider
Stage Credits
Productions
[US Tour, 2017]
Projection Designer
[Off-Broadway, 2016]
Projection Designer
Photos
Andrew Schneider, Mia Barron, Stephanie Regina and Sharon Udoh in a scene from "The White Album" by Joan Didion created by Lars Jan/ Early Morning Opera at the BAM Harvey Theater on November 28, 2018, part of the BAM Next Wave Festival. Performed by and c
From: 
Date:
12/06/2018
Stage
Productions
[US Tour, 2017]
Projection Designer
[Off-Broadway, 2016]
Projection Designer
Andrew Schneider News
Ucross Welcomes Artists To Wyoming For Fall 2022 Residency Session
by A.A. Cristi - Aug 2, 2022
From August through early December, 55 visual artists, writers, composers, choreographers and interdisciplinary artists will be at Ucross, which is located on a historic 20,000-acre ranch in the foothills of the Bighorn Mountains in northern Wyoming. An independent jury comprised of artists and leaders in the field selected the fellows from nearly 400 applicants, as well as a dozen partners.
US Premiere of Ivo van Hove's A LITTLE LIFE & More Announced for BAM's Next Wave Festival 2022
by Chloe Rabinowitz - Jun 2, 2022
BAM has announced its 2022 Next Wave Festival, where some of the world's most fascinating artists—both celebrated favorites and new faces—come together to lead audiences on a creative odyssey through performance.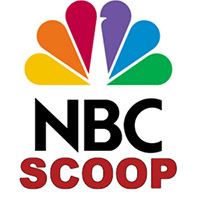 Scoop: Coming Up on a New Episode of THE ENDGAME on NBC - Monday, April 25, 2022
by TV Scoop - Apr 21, 2022
Get all the scoop on THE ENDGAME, airing on NBC on Monday, April 25, 2022! Plus, watch a preview of the upcoming episode now!
David Dorfman Dance's (A)WAY OUT OF MY BODY Makes its World Premiere at NYU Skirball in April
by Stephi Wild - Mar 9, 2022
NYU Skirball will present (A)Way Out of My Body, a world premiere by David Dorfman Dance, conceived and directed by David Dorfman, on Friday April 22 and Saturday, April 23 at 7:30 pm. The new work features seven dancers, David Dorfman, Lily Gelfand, Kellie Ann Lynch, Nik Owens, Lisa Race, Claudia-Lynn Rightmire, and Myssi Robinson.
VIDEO: NBC Unveils First Look at THE ENDGAME Series
by Michael Major - Feb 18, 2022
A pulse-pounding high-stakes two-hander about Elena Federova, a recently captured international arms dealer and brilliant criminal mastermind who orchestrates a number of coordinated bank heists throughout New York City for a mysterious purpose. Morena Baccarin, Ryan Michelle Bathé, Costa Ronin, Jordan Johnson-Hinds, Kamal Bolden, and more star.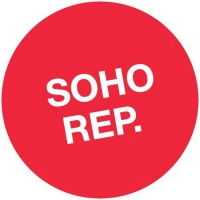 Soho Rep. Announces 2021-22 Season
by Chloe Rabinowitz - Sep 15, 2021
Soho Rep. today announced a robust 2021-22 season with which it will reopen its home at 46 Walker Street. The company welcomes full-capacity in-person audiences back for the first time since late 2019 with the presentation of works-in-progress from the Writer/Director Lab, a signature program of the theater for over two decades.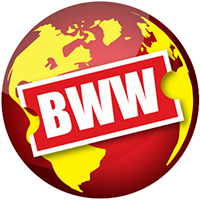 Annie Saunders' Site-Specific CURRENT Invites People To Rediscover Lower Manhattan
by Stephi Wild - May 21, 2021
As the world begins its emergence from the confines of the pandemic, as New Yorkers leave their homes once more and visitors return to the city, award-winning interdisciplinary artist Annie Saunders and her acclaimed collaborators including Andrew Schneider, Jackie! Zhou/One Thousand Birds and Marc Downie of OpenEndedGroup, invites audiences to experience CURRENT.
ATX Television Festival Announces Final Season 10 Programming
by Sarah Jae Leiber - May 20, 2021
The series is created by Steve Conrad ('Perpetual Grace Ltd.'), who will join the all-star cast for a Q&A and first look at the series.  'Ultra City Smiths' premieres July 22 on AMC+. Additional panelists will be confirmed at a later date.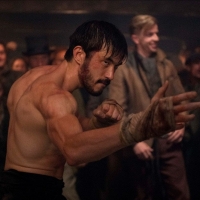 WARRIOR Season Three Comes To HBO Max
by Sarah Jae Leiber - Apr 14, 2021
A gritty, action-packed crime drama set during the brutal Tong Wars of San Francisco's Chinatown in the late 19th century, and based on the writings of martial arts legend Bruce Lee, the first two seasons, which premiered on Cinemax, are now streaming on HBO Max via HBO platforms.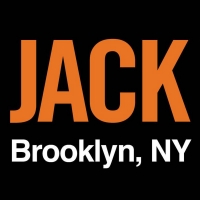 Nine Artists Selected for JACK Artist Residencies
by Chloe Rabinowitz - Apr 2, 2021
JACK has announced the nine artists selected for residencies at JACK. Chosen from an open call that drew 169 submissions, the artists include theater-makers Carolina Đỗ, Kedian Keohan, Drew Drake and Jadele McPherson, designers Itohan Edoloyi and Tuçe Yasak, composers Jaime Lozano and Sugar Vendil, and dance artist Nora Alami.