Click Here for More Articles on CHEYENNE JACKSON
Photo Flash: Peter Mills Receives Freb Ebb Award
The Fred Ebb Foundation (Mitchell S. Bernard, Trustee) in association with the Roundabout Theatre Company (Todd Haimes, Artistic Director) presented Peter Mills with the third annual Fred Ebb Award on Monday, November 26, 2007 at 6:00 p.m. at The American Airlines Theatre's Penthouse Lounge (227 West 42nd Street).  Five-time Tony Award nominee Scott Ellis presented Mr. Mills with his award.  The award is named in honor of the late award-winning lyricist Fred Ebb who passed away in September 2004.
Peter Mills received 2005 Drama Desk Award nominations for his show The Pursuit Of Persephone (Best Music and Best Orchestrations), the 2003 Richard Rodgers New Horizons Award from the ASCAP Foundation, and received a 2002 grant from the Jonathan Larson Performing Arts Foundation.  Most recently, he wrote music and lyrics for The Rockae, a rock musical based on The Bacchae. Other recent projects include lyrics for Iron Curtain (music by Stephen Weiner, book by Susan DiLallo), and music and lyrics for The Alchemists, Illyria (a musical adaptation of Twelfth Night, which had its regional premiere at The Shakespeare Theatre of New Jersey in Fall 2004, with a cast album released in April 2005) and The Taxi Cabaret (published by Samuel French in Fall 2004).  With Cara Reichel, he wrote The Flood, which was selected for the ASCAP Musical Theater Workshop (2001). Marco Polo, written with composer Deborah Abramson, was selected for the ASCAP Musical Theater Workshop in 2000, and Peter and Deborah were chosen as 2000-01 Dramatists Guild Fellows.  Peter holds an M.F.A. in Musical Theater Writing from New York University's Tisch School for the Arts and a degree in English/Dramatic Literature from Princeton University. He is a founding member of Prospect Theater Company.
The Fred Ebb Award recognizes excellence in musical theatre songwriting, by a songwriter or songwriting team that has not yet achieved significant commercial success. The award is meant to encourage and support aspiring songwriters to create new works for the musical theatre. The prize includes a $50,000 award.  The Fred Ebb Foundation is funded by royalties from Mr. Ebb's vast catalogue of work.  The selection panel includes Foundation Trustee, Mitchell S. Bernard, Sheldon Harnick, David Loud, Tim Pinckney, Arthur Whitelaw and Karen Ziemba.
For more information, please visit www.fredebbfoundation.org.
Photos by Henry McGee

The Fred Ebb Award

Peter Mills' acceptance speech

Peter Mills with the Fred Ebb Award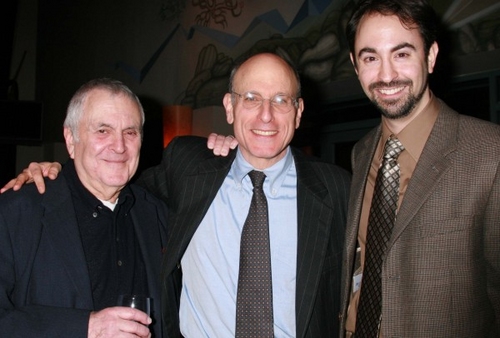 John Kander, Mitch Bernard and Peter Mills

Peter Mills and Sheldon Harnick

Tim Pinckney and Peter Mills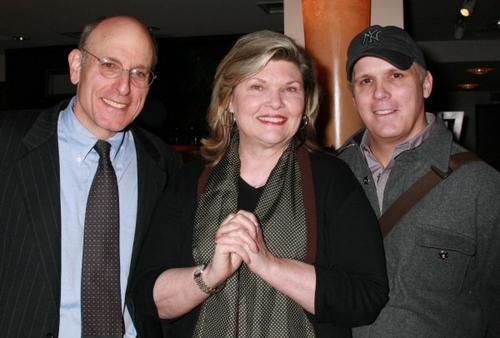 Mitch Bernard, Debra Monk and Scott Ellis

Cheyenne Jackson and Daniel Reichard

Dee Hoty and Karen Ziemba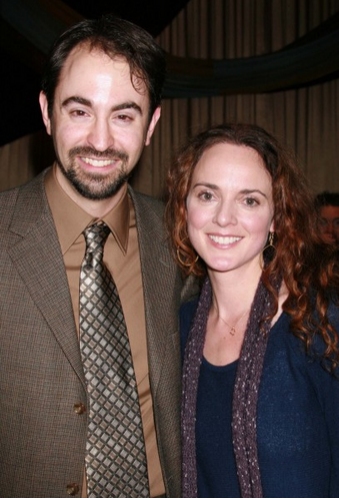 Peter Mills and Melissa Errico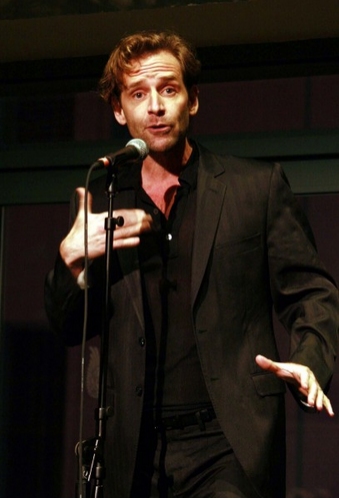 Malcolm Gets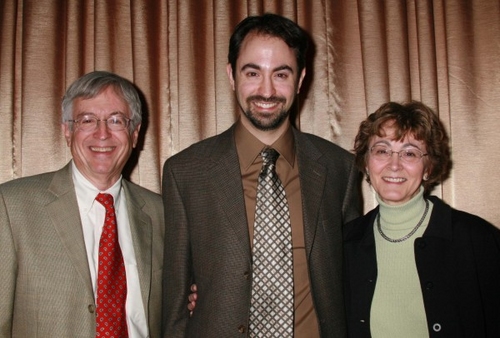 Peter Mills with his proud parents